Food in Sicily - Sicilian Cuisine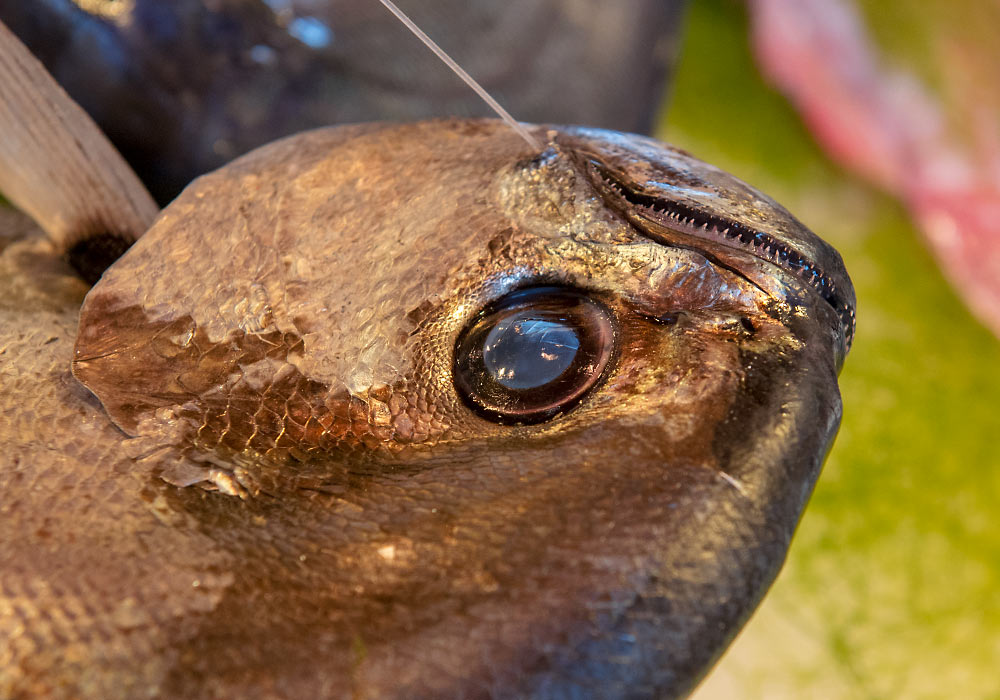 Have you seen Sicily Unpacked, the wonderful 3 part documentary with the famous chef Giorgio Locatelli and art historian Andrew Graham-Dixon? If yes, then you will have gotten an impression of what characterizes food culture in Sicily. It's local, simple, no nonsense - a reflection of the island's rich history and diverse cultural influences.
Sicilian cuisine is characterized by the use of fresh, local ingredients such as seafood (don't miss visiting the local fish markets!), vegetables, fruits, and herbs (like mountain fennel, which grows "everywhere"). The cuisine has a strong Arabic influence as well as Greek, Spanish, and French influences, reflecting the island's long history of foreign rule.
One of the most famous dishes from Sicily is arancini, which are deep-fried rice balls filled with cheese, ragu, and peas.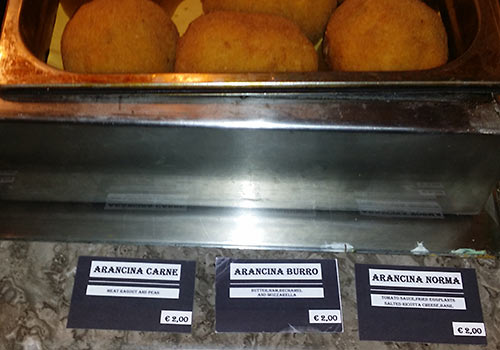 Arancini: arancina carne, arancina burro, arancina norma. See here: Is arancino or arancina correct?
Pasta alla Norma, made with eggplant, tomatoes, and ricotta cheese, is another iconic Sicilian dish.
Other popular Sicilian dishes include caponata, a sweet and sour eggplant stew, and panelle, chickpea fritters that are typically eaten as street food.
Sicilian cuisine is also known for its desserts, such as cannoli (my favourite!), cassata, and granita.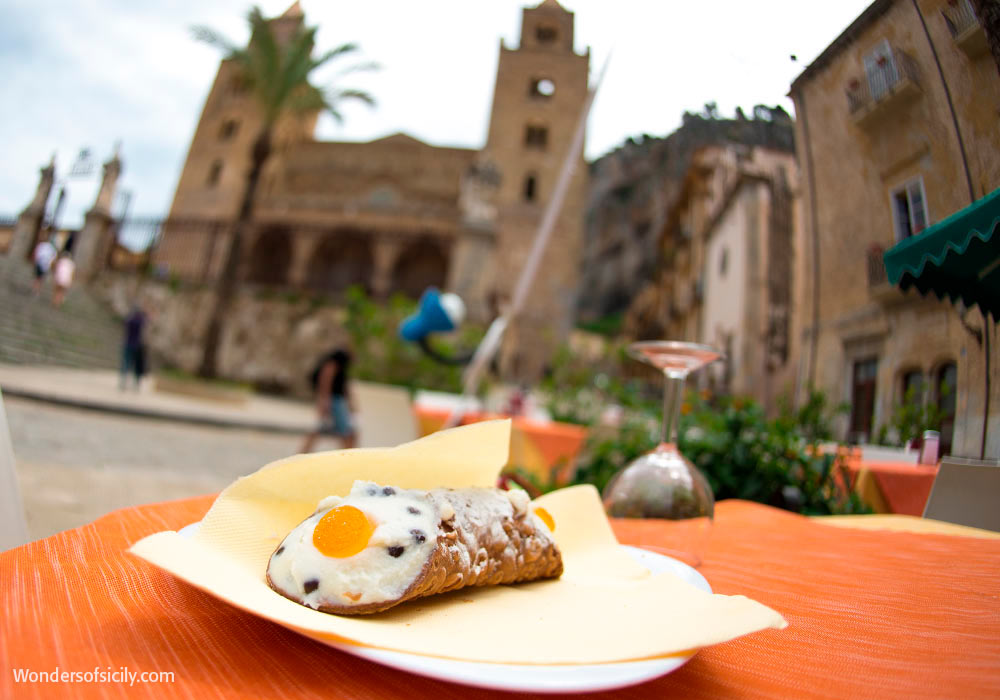 Cannoli are crispy tubes filled with sweet ricotta cheese.
Cassata is a sponge cake filled with ricotta cream and candied fruit.
Granita is a semi-frozen dessert made with water, sugar, and fruit juice.
Sicilian cuisine is characterized by its simplicity, freshness, and the use of local ingredients. It is a reflection of the island's history and cultural diversity.
At the Fish Market in Sicily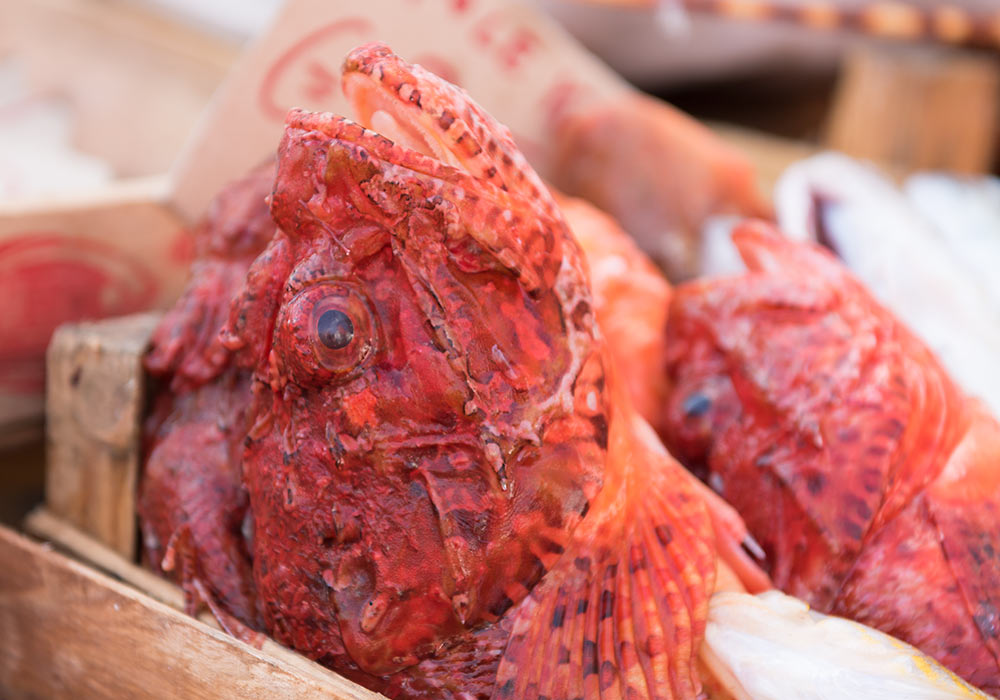 Beautiful fish ("scorfanis") at the fishmarket in Trapani.
A fish with zebra stripes. This fis was caught in a fisherman's net in Cefalù.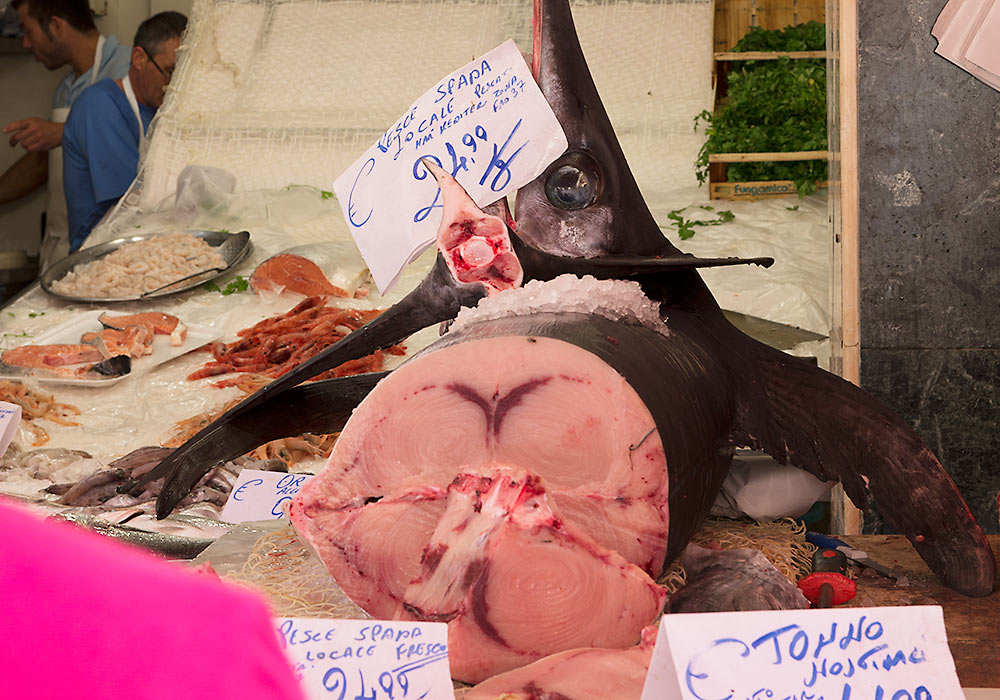 Swordfish for sale in Monreale.
Fish from the fish market in Palermo.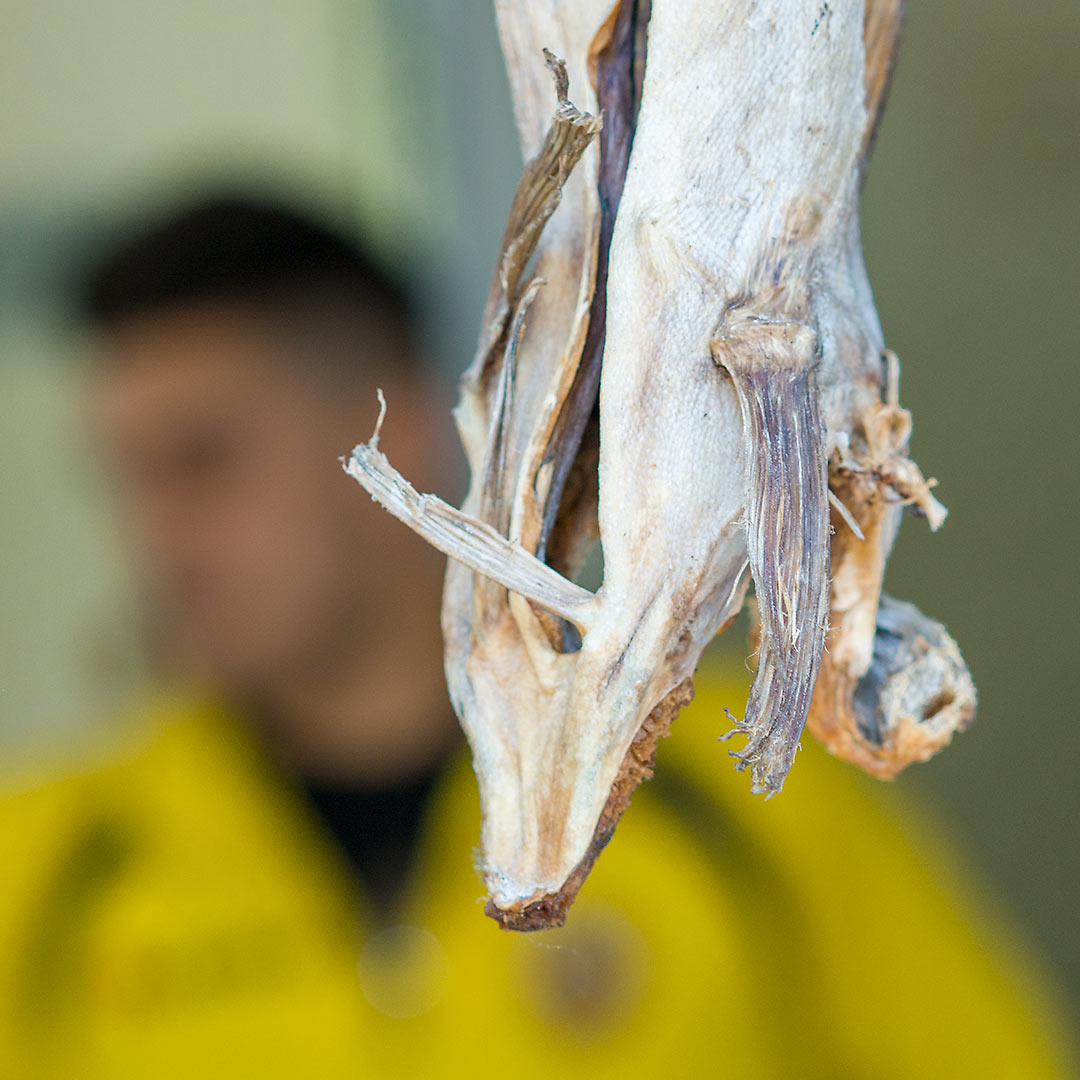 Stockfish.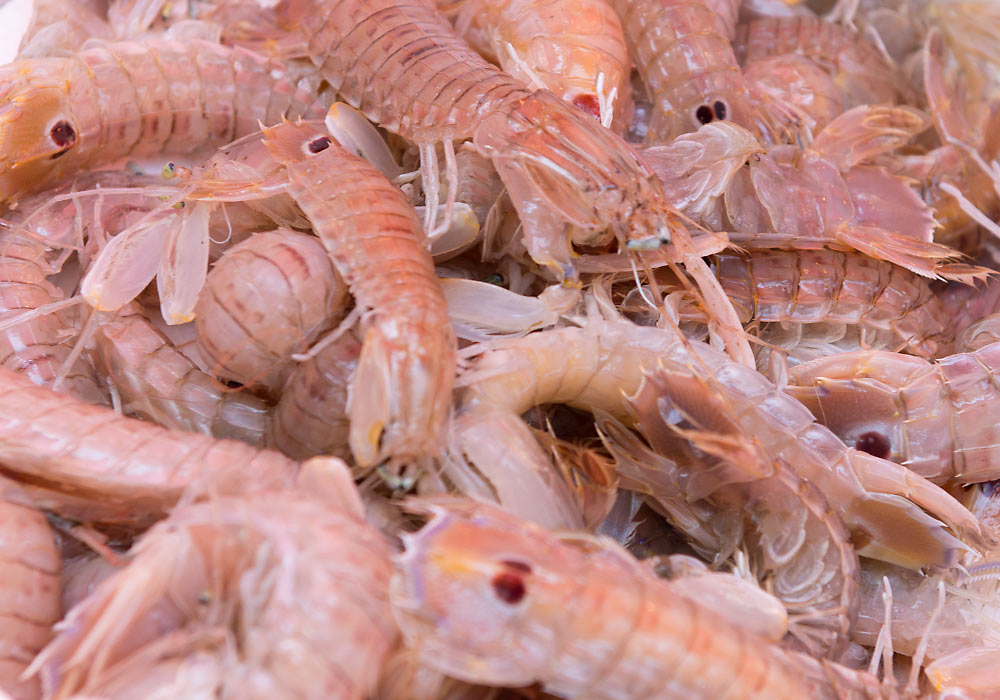 Mantis shrimps (cicale di mare) at the fish market in Catania.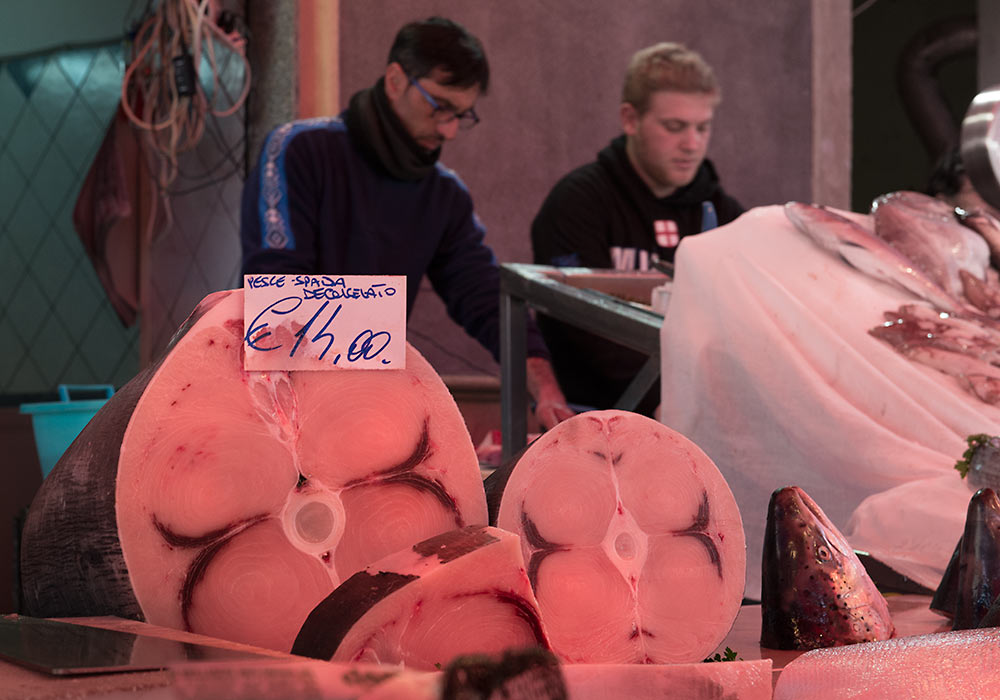 Swordfish for sale on the market in Catania.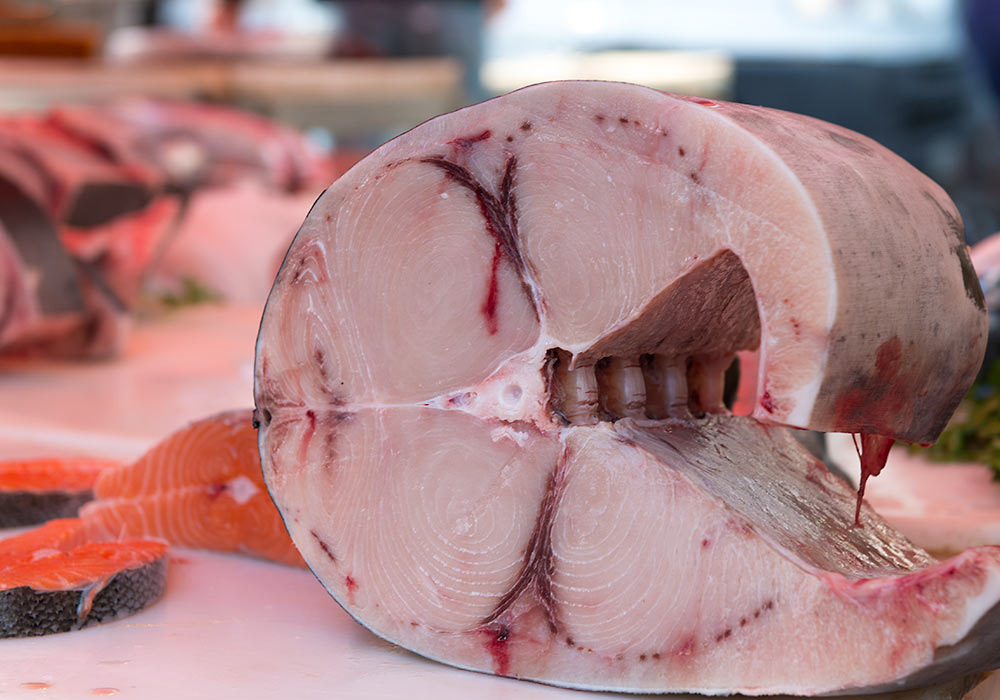 Swordfish at the fish market in Catania.
Photos of fishermen in Sicily here!
How to make Aunt Lisa's tatù (tetù)
by Laura Leonardi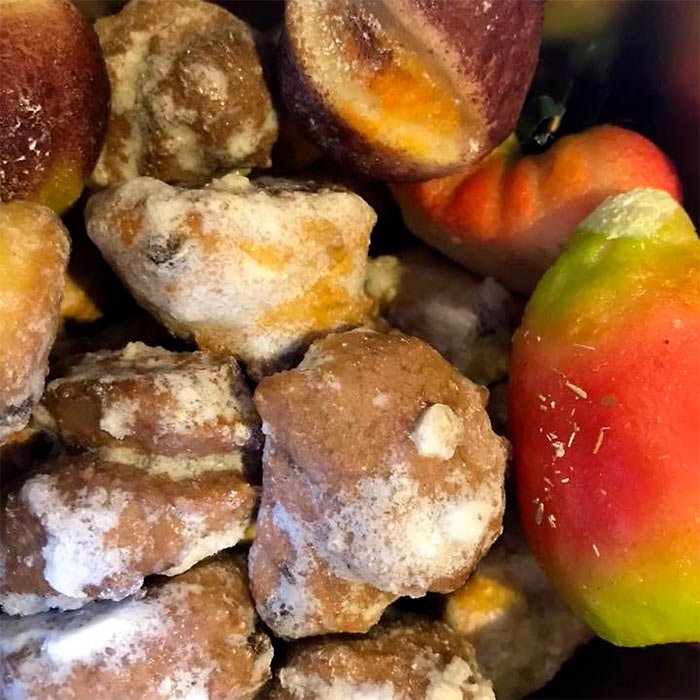 INGREDIENTS FOR THE BISCUIT
500 gr. of flour 00
A pinch of baking soda
An egg
A pinch of salt
150 gr. of sugar
Vanilla
150 gr. of lard
150 gr. of almonds peeled and finely chopped
Milk q.s.
INGREDIENTS FOR THE ICING
250 gr. of sugar
2 egg whites
2 tablespoons and a half of bitter cocoa
METHOD
After sifting the flour together with a pinch of bicarbonate, join the other ingredients and mix them by incorporating, little by little, the milk necessary to obtain a soft compound. At this point create balls not bigger than a walnut and place them on a baking tin with baking paper. Put in the preheated oven at 170 ° for about thirty minutes.
Meanwhile we prepare the icing: in a bowl beat the egg whites and mix the icing sugar vigorously with a whip for ten minutes (hard work!) until you get a dense cream without lumps. Combine the cocoa and mix again for a few minutes.
Bake the biscuits, make them warm, then add the prepared icing and bake at 150 ° for another five minutes.
At the market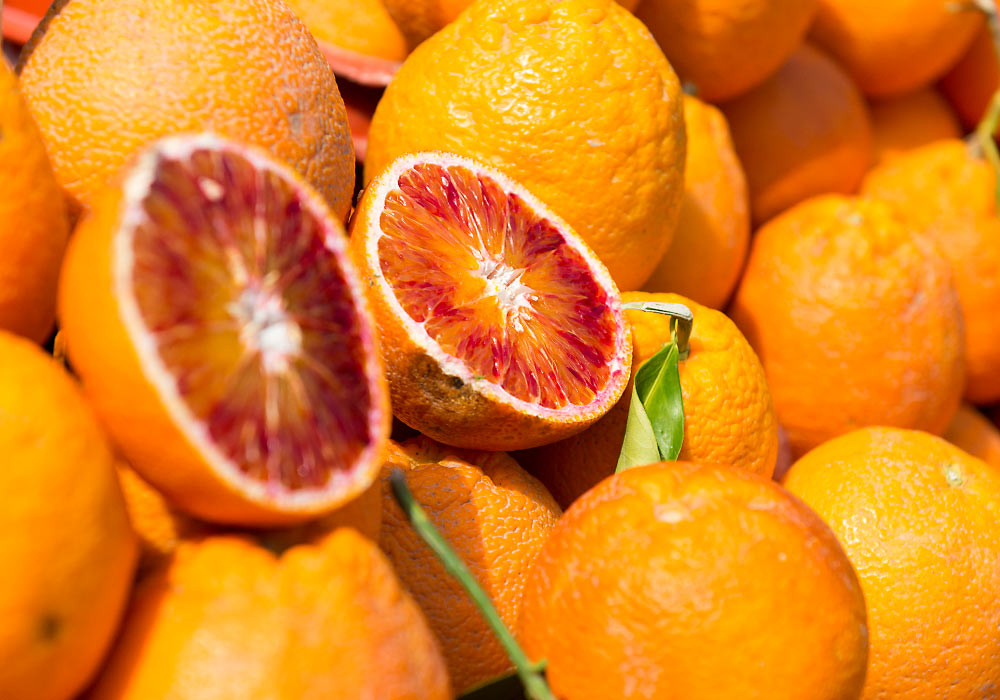 Sicilian blood oranges.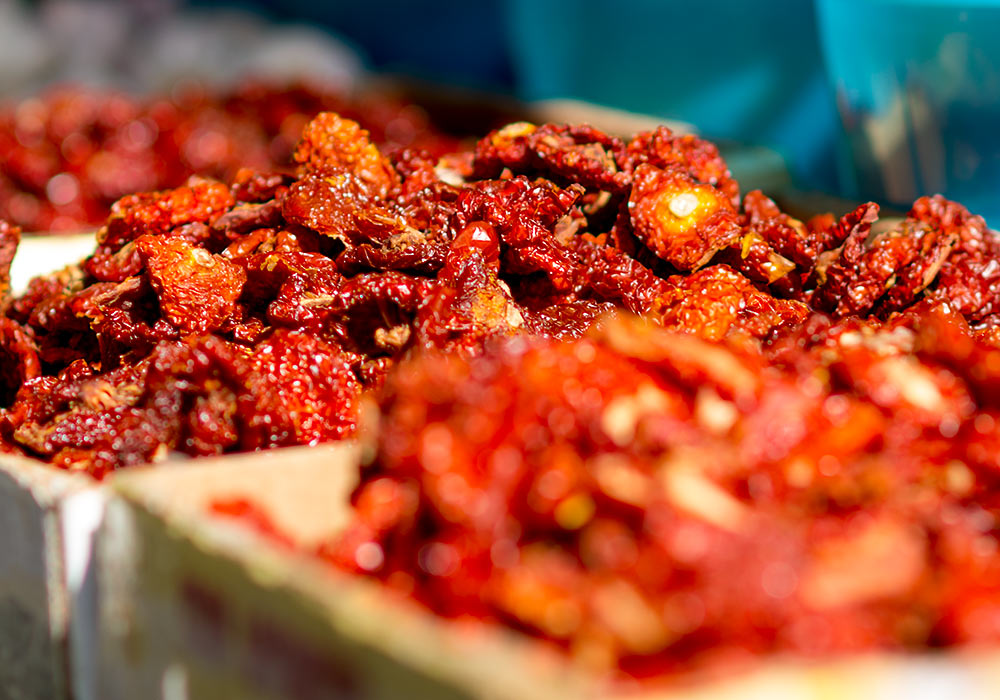 Sun-dried tomatoes on the market near the cemetary in Cefalù.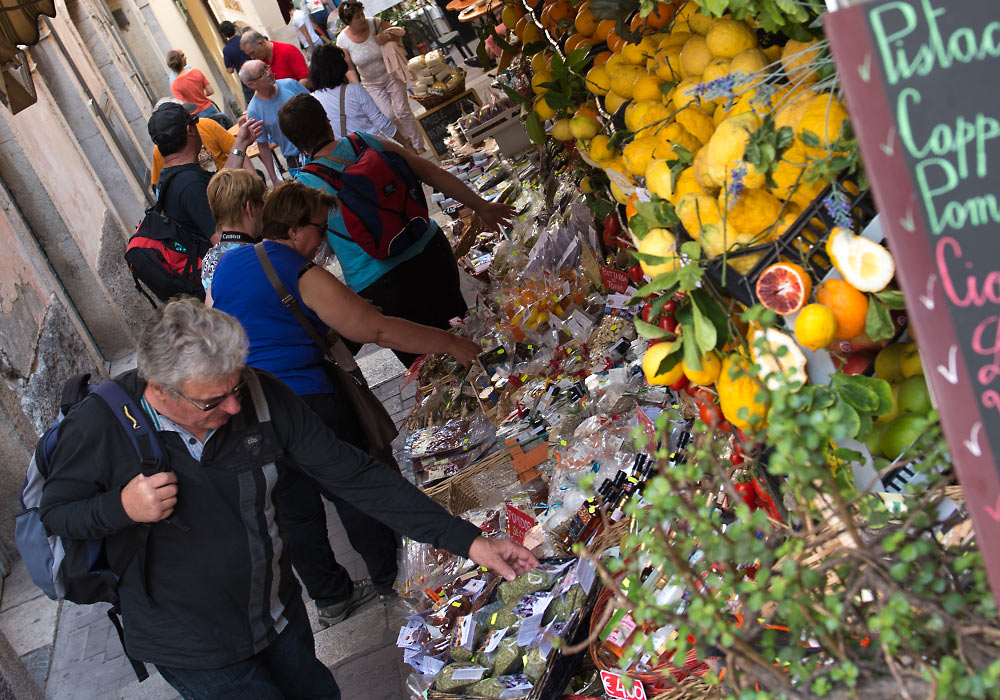 Buying food in Taormina.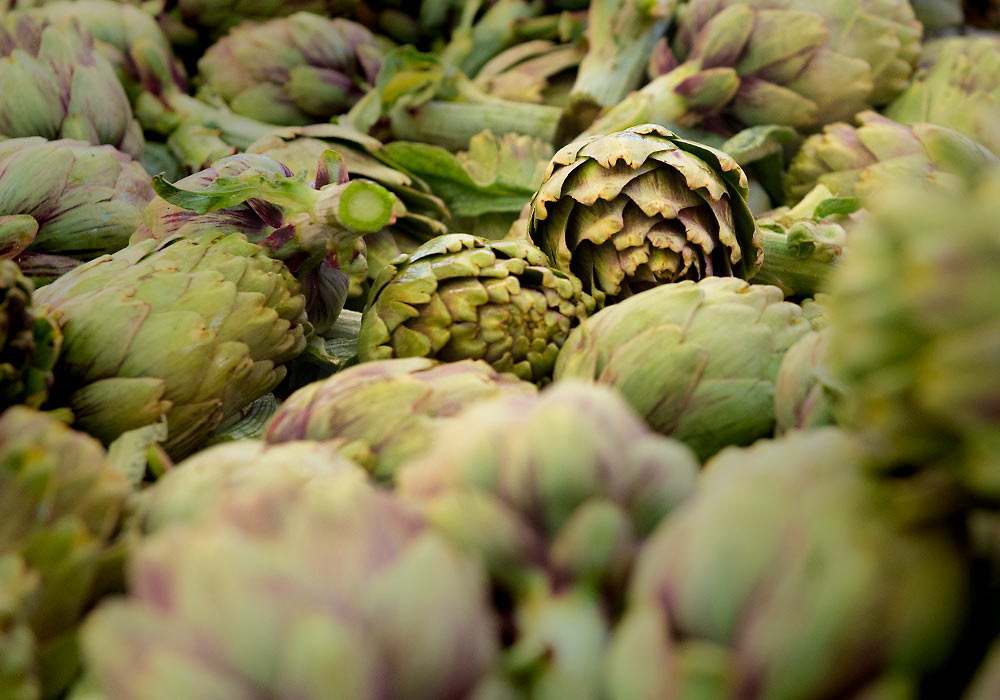 Artichokes. Food market in Catania.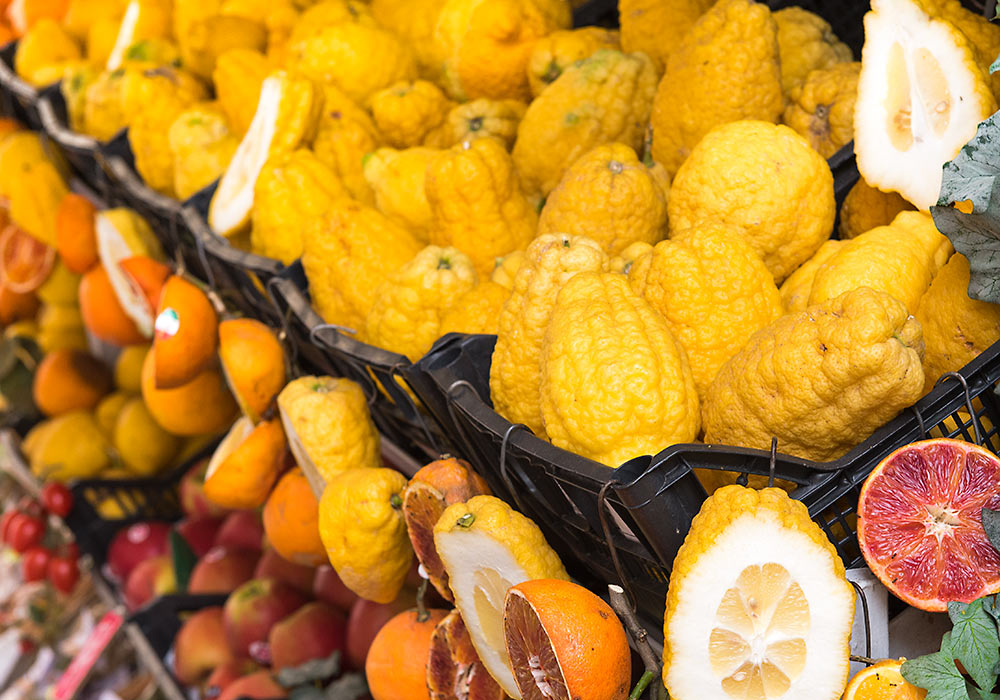 Fruit shop in Taormina. This kind of lemon is called "pipittune". It is a hybrid between lemon and lime. You can eat the white pulp! The origins of pipittune (plural: pipittuni) is unknown, but it can probably be attributed to a spontaneous crossings between the lime, present in this area since the first century A.D., and lemons - introduced in Sicily by the Arabs. (Laura Leonardi)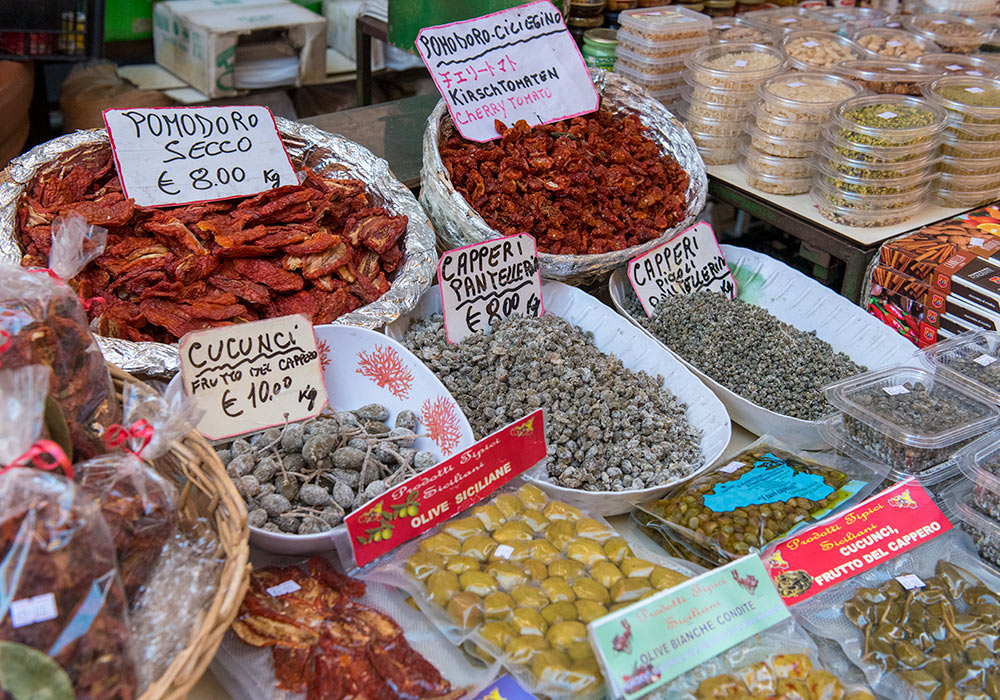 At the market in Palermo.
Passito
In one small island located in the Strait of Sicily in the Mediterranean Sea, local people cultivate one of the most ancient vines that humankind has ever known. The sort of these grapes is proclaimed by UNESCO as one of the Masterpieces of the Oral and Intangible Heritage of Humanity. The wine made from it is a product of a very old tradition that was practiced in the region for more than 2300 years. 
Read Stella Nenova's article on the Passito wine her!
Sicilian sweets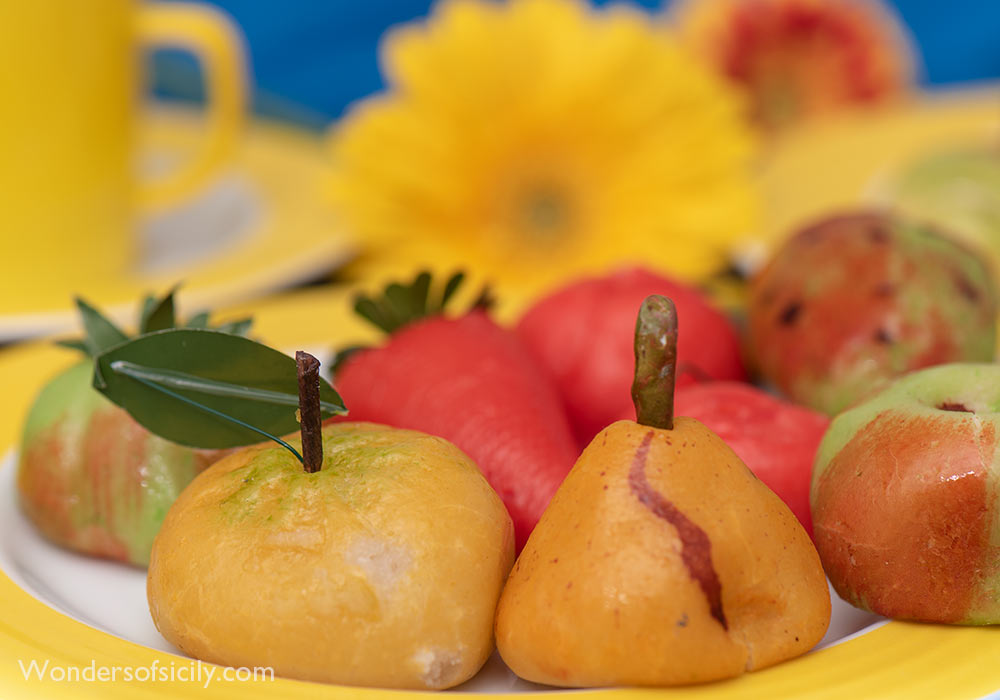 Frutta martorana (Sicilian: frutta marturana) are marzipan sweets in the form of fruits and vegetables. Probably originated at the Martorana Church's monastery in Palermo, Sicily.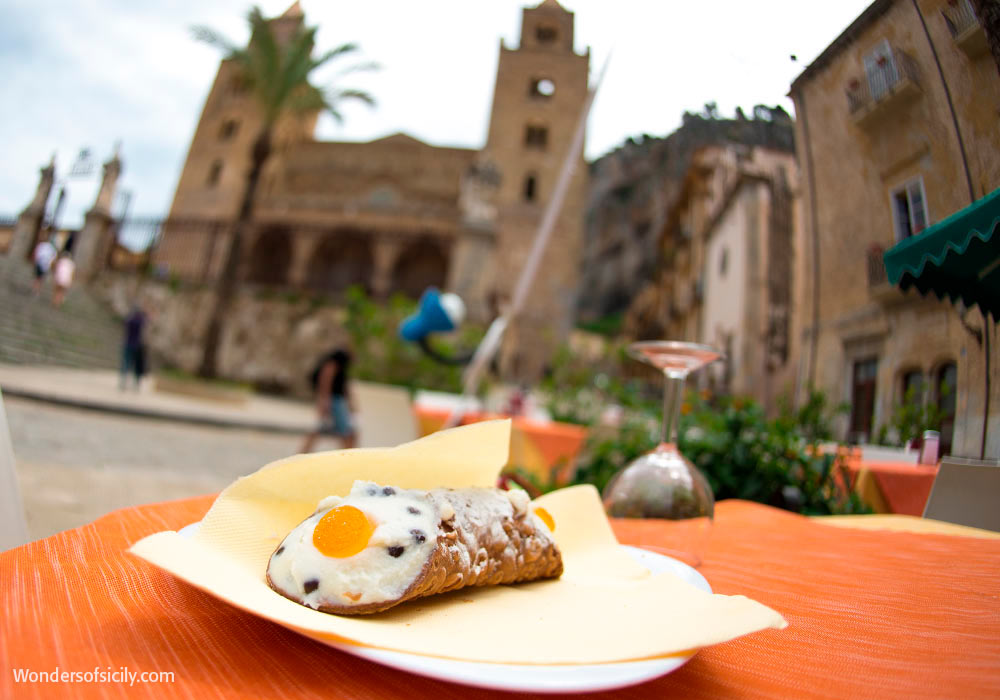 Cannoli are crispy tubes filled with sweet ricotta cheese.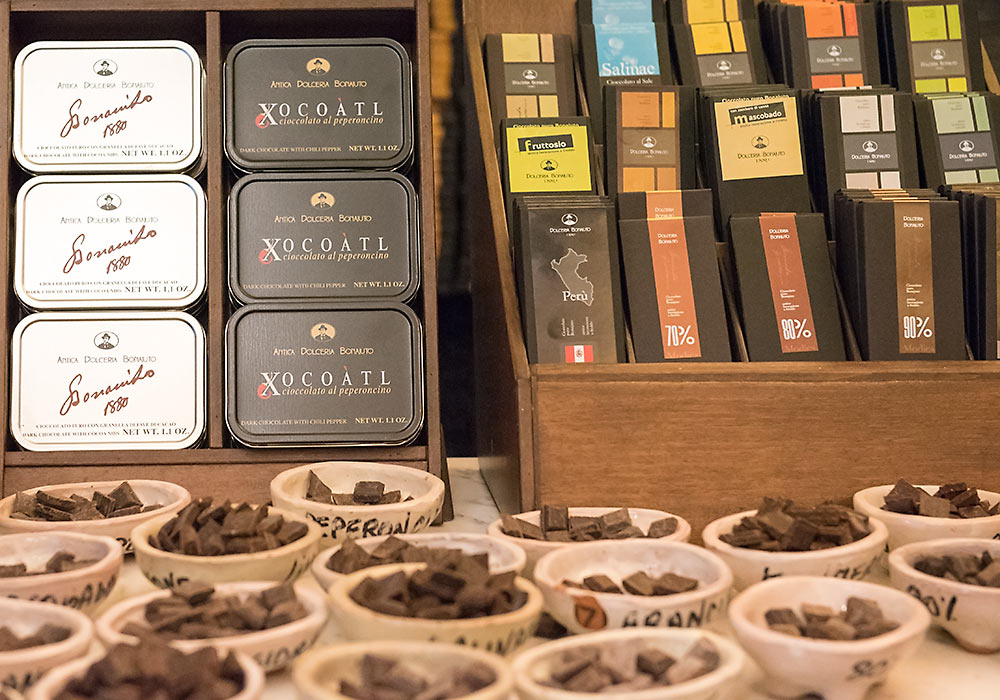 Chocolate at Antica Dolceria Bonajuto in Modica.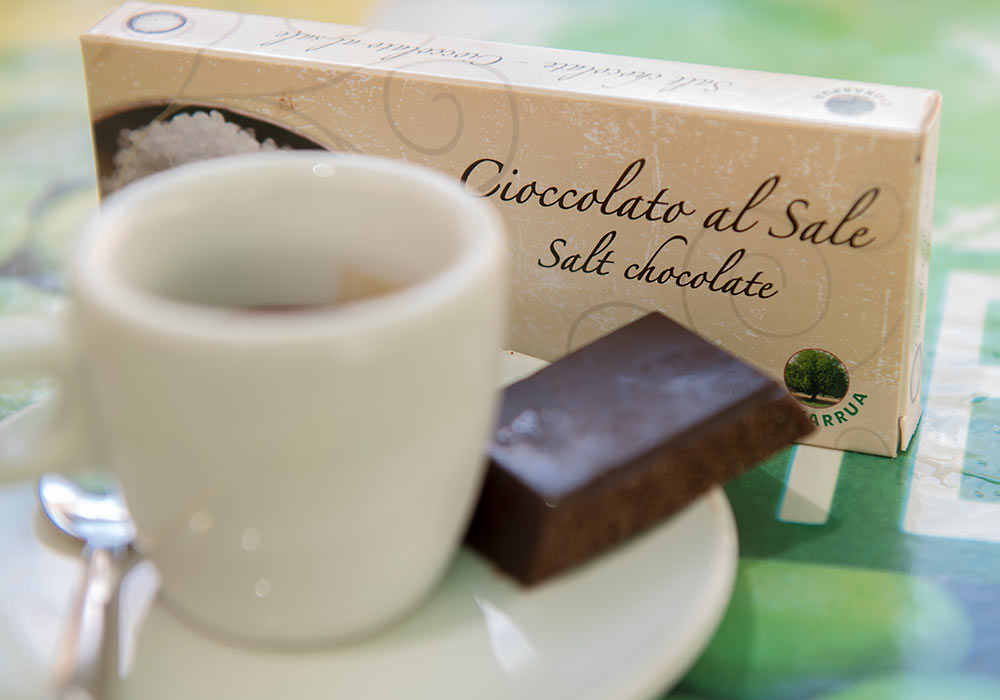 Espresso and salt chocolate in the baroque city Modica.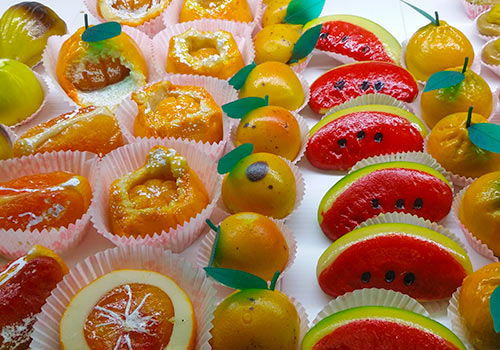 Sicilian sweets.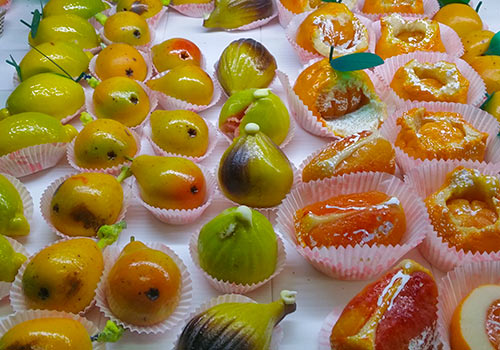 Sicilian sweets.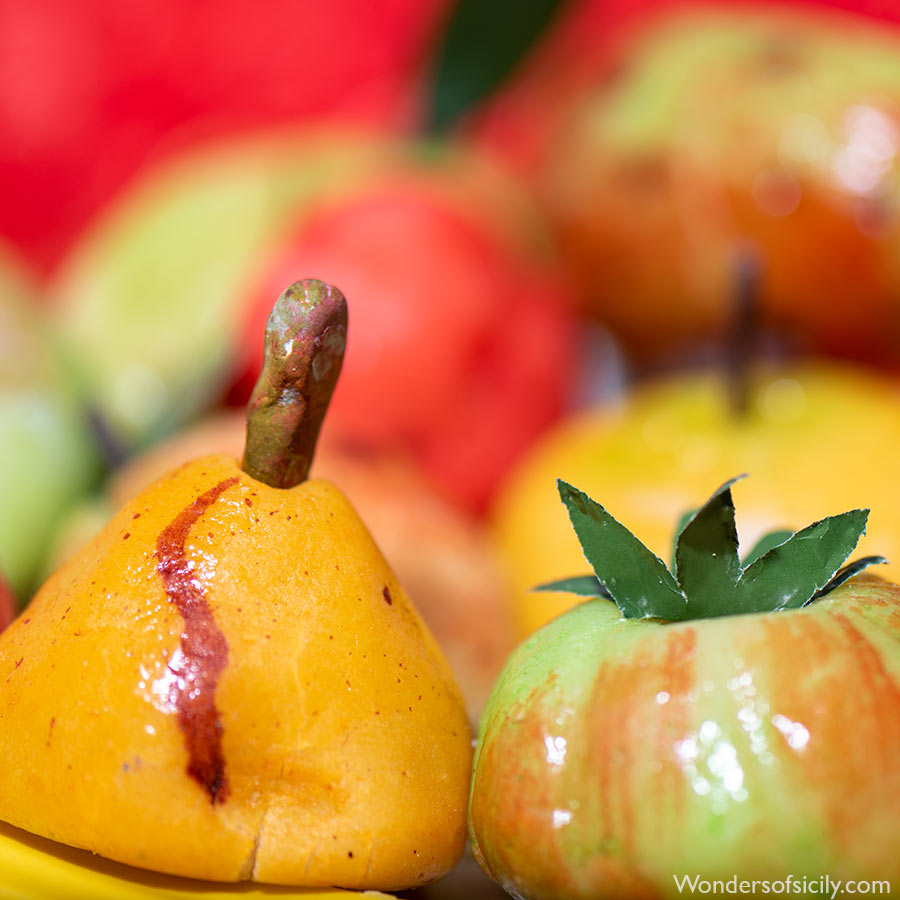 Frutta Martorana.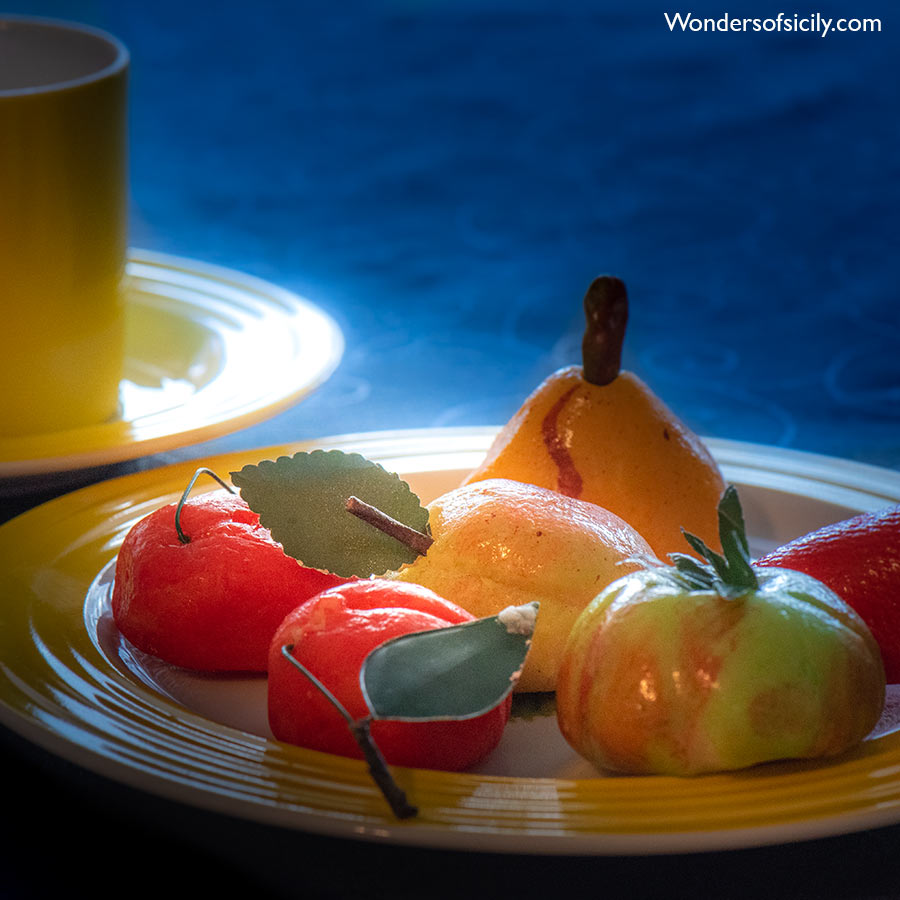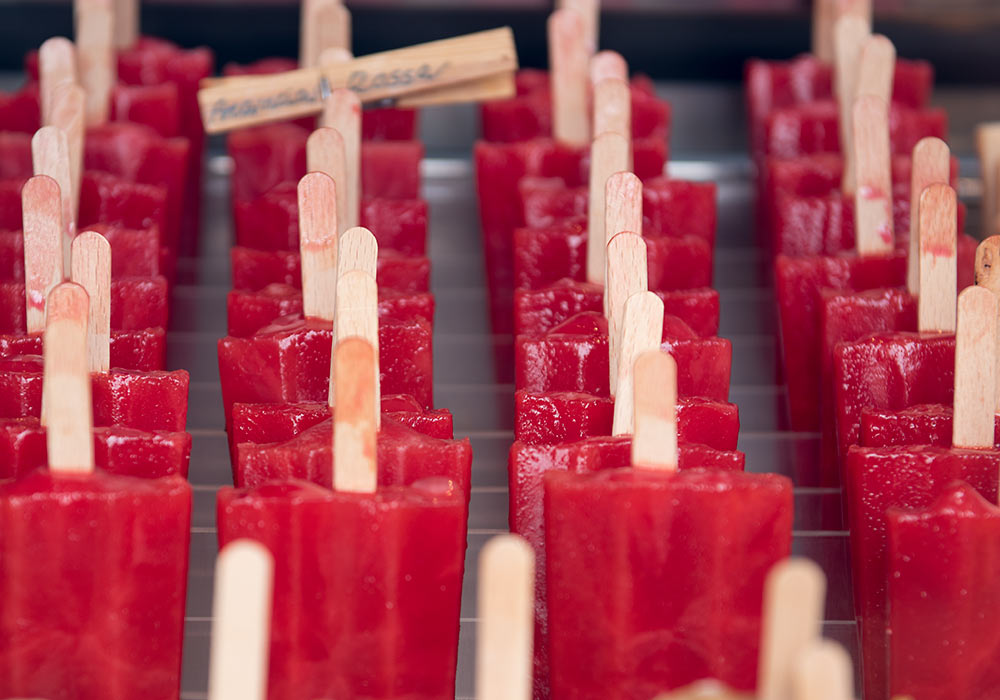 It's refreshment time in Taormina.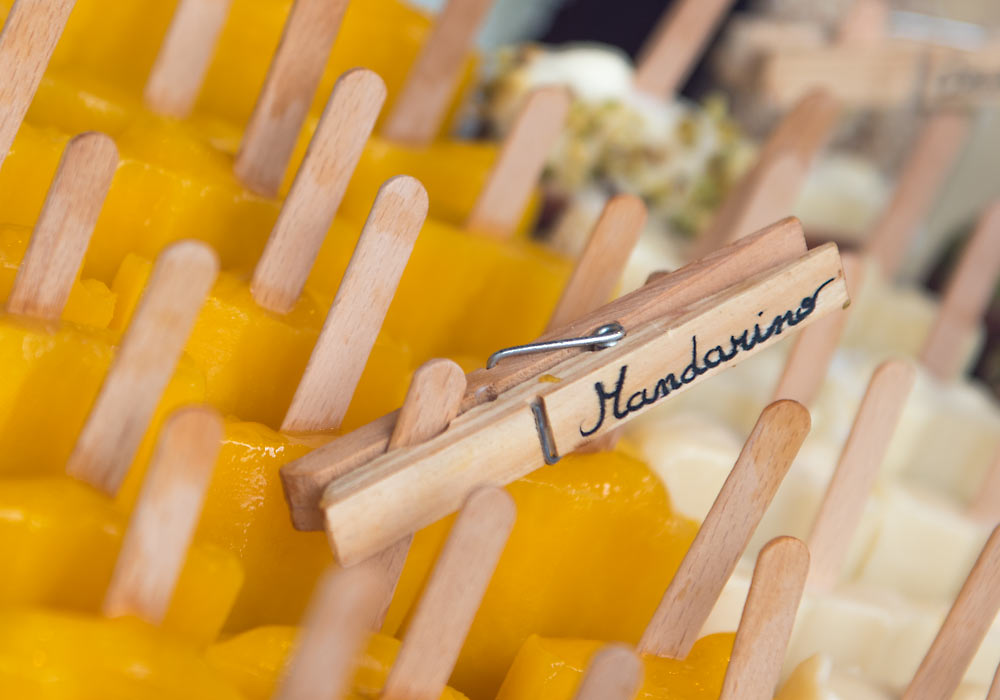 Ice with a taste of mandarin oranges. Taormina.
Lemons in Sicily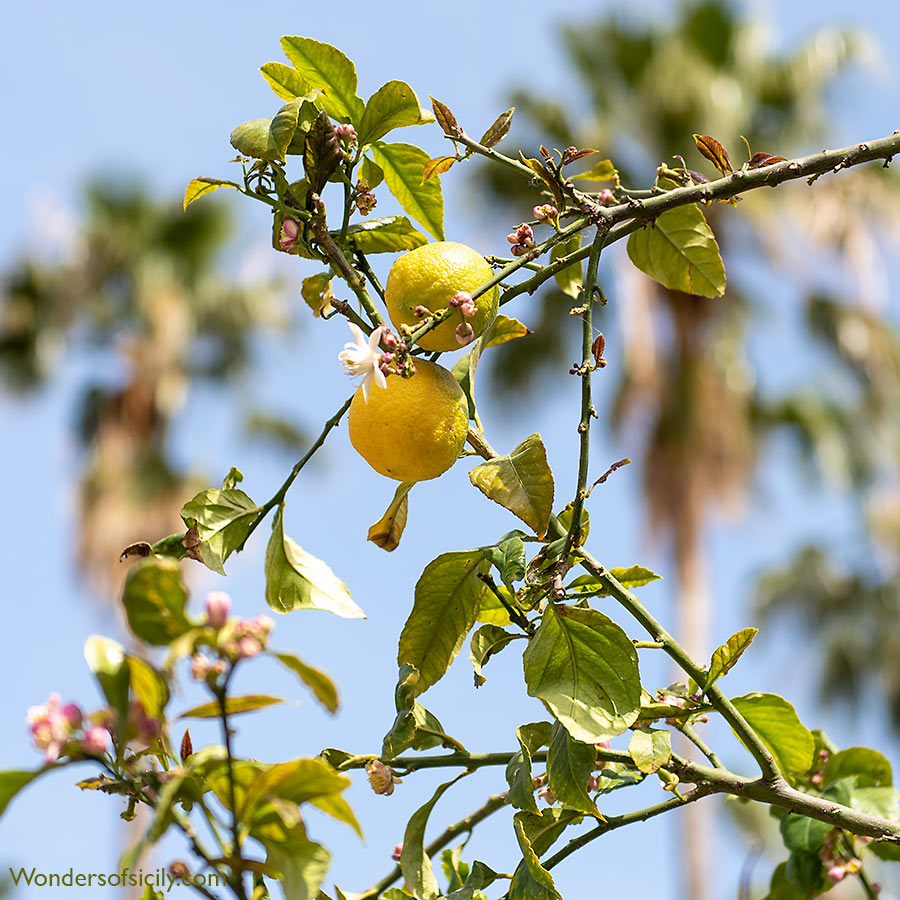 Lemons in the Botanical Garden, Palermo.
Lemons are an integral part of Sicilian cuisine, and the island is renowned for its high-quality lemons. The most famous variety of lemon grown in Sicily is the Femminello, which is used in many dishes, including the refreshing Sicilian lemon granita.
Espresso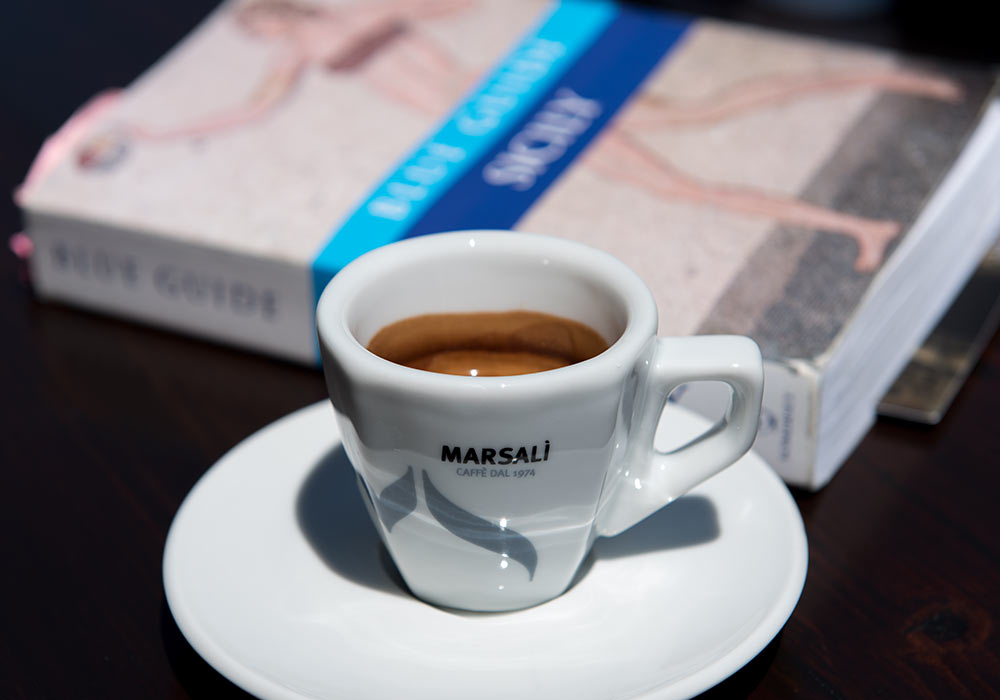 And now for something completely different: An espresso!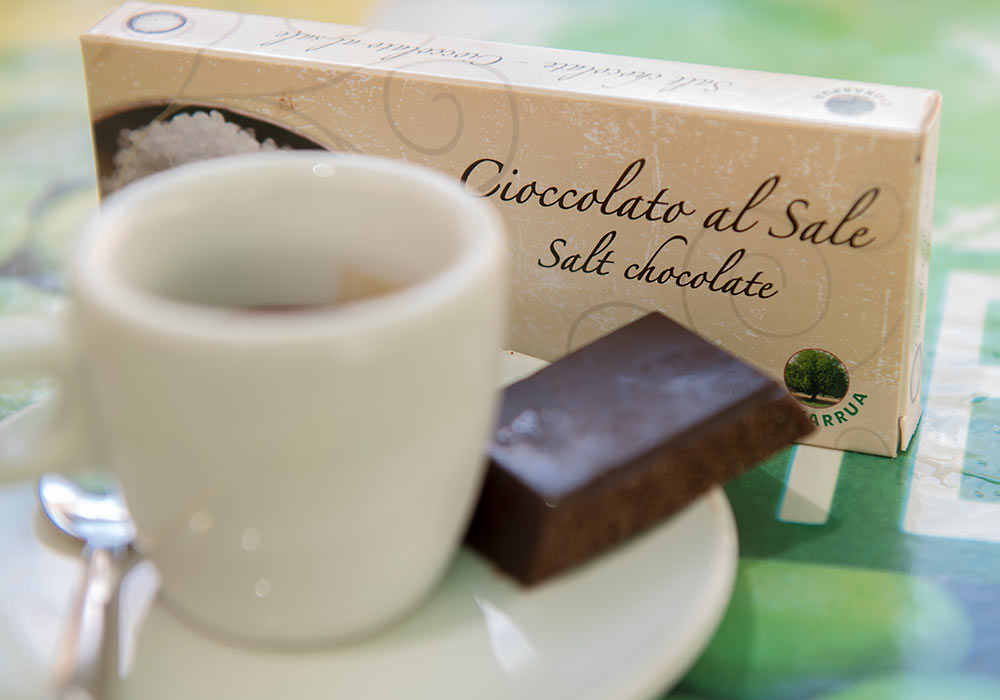 Espresso and salt chocolate in the baroque city Modica.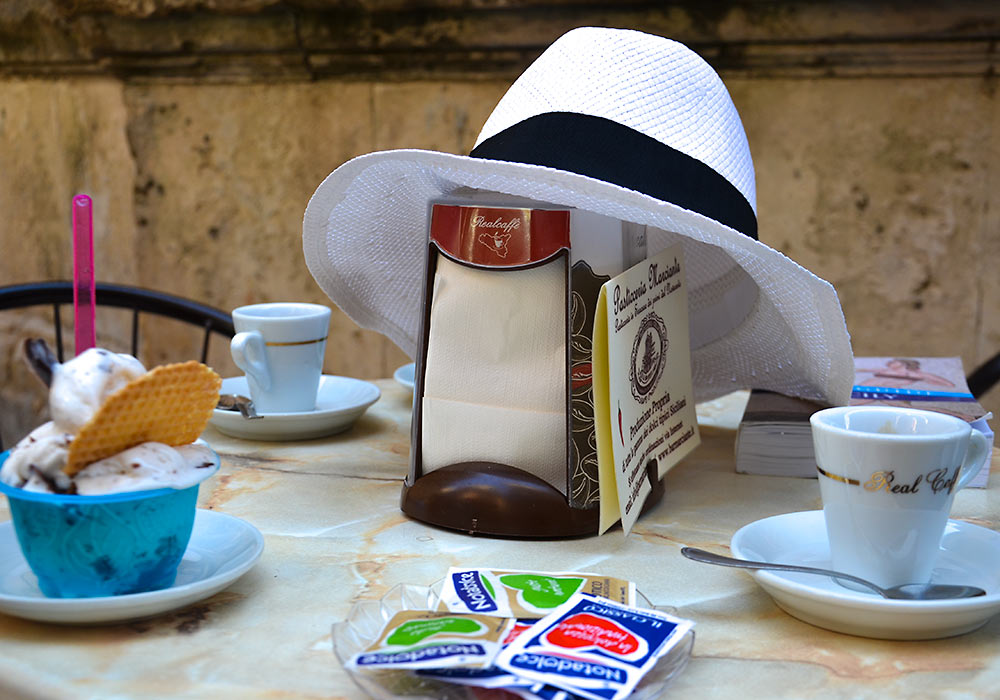 An espresso - because you're worth it.
Photo: Torild Egge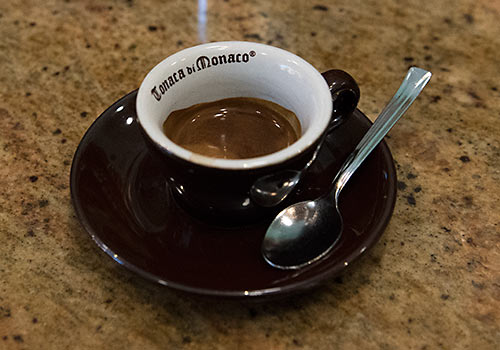 Espresso.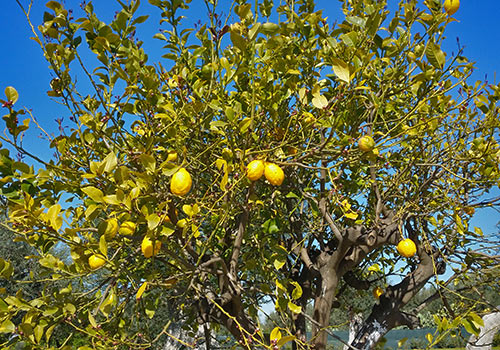 Lemons growing in the garden at Hotel La Corte del Sole near Noto.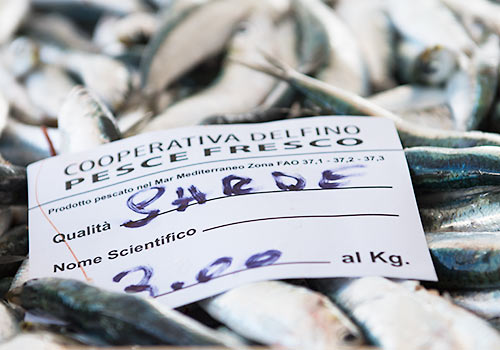 Sardines on the fish market in Trapani.

Wunderbar Café in Taormina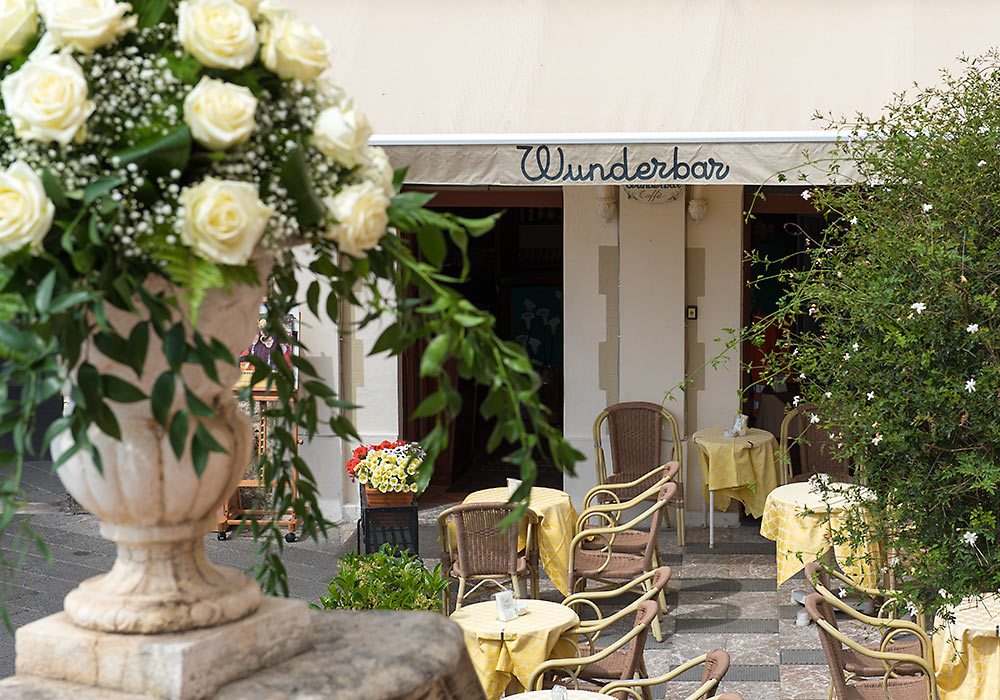 All the celebrities have been there - have you been there? After a visit at the Wunderbar Café in Taormina, you might want to check what's left of your travel budget for the day.
Alessia's Cooking Class in Siracusa: Learn How to Make Traditional Sicilian Food

Alessia with her cooking classes.
Alessia, a Sicilian friend of mine, will teach you how to make delicious typical Sicilian recipes exactly the way Sicilians do today.
If you take one of her courses in Syracuse, you will first go with her to enjoy the picturesque street market in Ortigia where, immersed into marvelous flavours, colours and culinary traditions, Alessia will introduce you to the people working there. By listening to their advice, the class will choose the fresh ingredients needed to make your Sicilian meal. Then you go to the dairy house to buy the fresh ricotta you need for the ravioli. You will also be tasting the best local cheese, salami, olives and whatever speciality they'll recommend!
Then, the fish house, where Alessia's ex-colleagues entertain you with live music, and then we'll take the fishes of the day. At home the cooking starts with products purchased at the market before.
Alessia also has cooking classes in other cities. You can read more about her courses on her homepage: www.smileandfood.com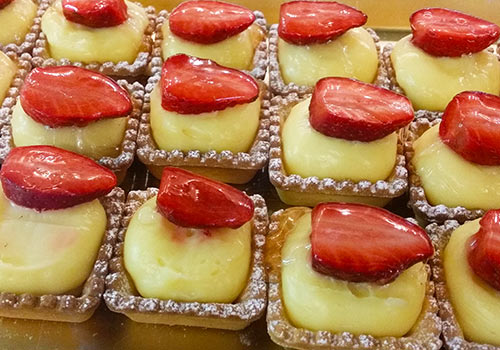 Videos
Gordon Ramsay teaches you how to make arancini
Homemade Rice Balls (Arancini) Laura Vitale's recipe - Laura in the Kitchen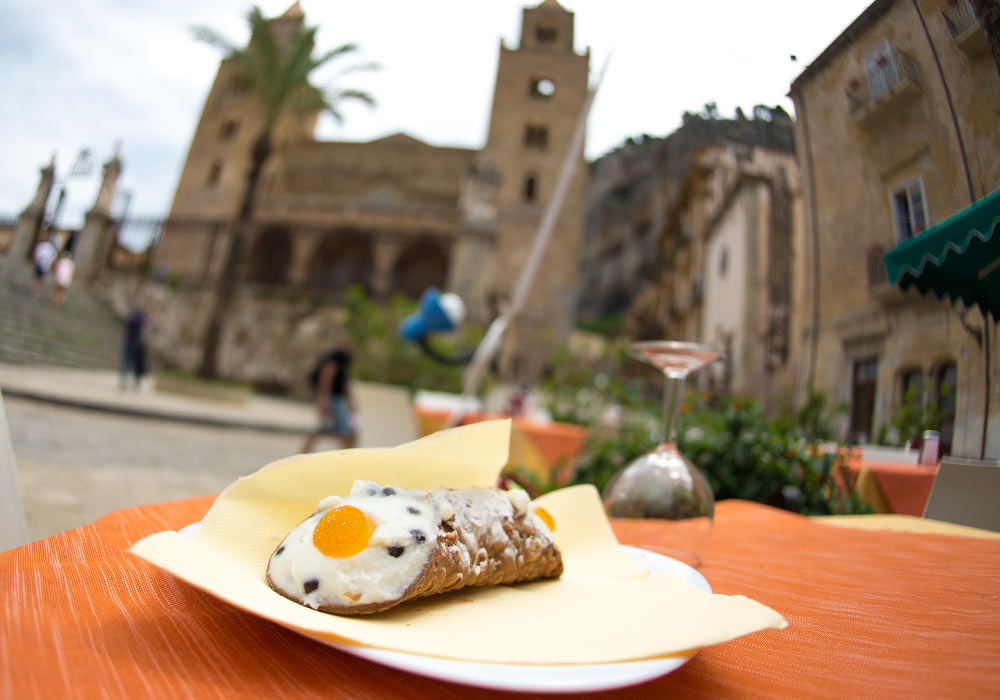 The Norman Cathedral in Cefalù serves as a backdrop for this photo of a cannolo.
Read more
In the skies over Sicily, Italy's paramilitary police force, the Carabinieri, are on patrol, protecting pistachio, a product worth tens of millions of dollars. CBSNEWS
Sicilian Sites on UNESCO's World Heritage List
Agrigento: Archaeological Area of Agrigento (UNESCO)
Aeolian Islands: Isole Eolie. The group consists of seven islands (Lipari, Vulcano, Salina, Stromboli, Filicudi, Alicudi and Panarea) and five small islets (Basiluzzo, Dattilo, Lisca Nera, Bottaro and Lisca Bianca) in the vicinity of Panarea. (UNESCO)
Caltagirone (UNESCO)
Catania (UNESCO)
Militello Val di Catania (UNESCO)
Modica (UNESCO)
Mount Etna (UNESCO)
Noto (UNESCO)
Palermo: Palazzo dei Normanni (The Norman Palace)
Palermo: Cappella Palatina (The Palatine Chapel in the Norman Palace)
Palermo: Church of San Giovanni degli Eremiti
Palermo: Church of Santa Maria dell'Ammiraglio (also known as the Martorana)
Palermo: Church of San Cataldo
Palermo: Cathedral of Palermo
Palermo: The Zisa Palace (La Zisa)
Palermo: The Cuba Palace (La Cuba)
Palazzolo Acreide (UNESCO)
Ragusa (UNESCO)
Scicli (UNESCO)
Syracuse and the Rocky Necropolis of Pantalica (UNESCO)