About the web site Wonders of Sicily
Wonders of Sicily is developed and managed by the Norwegian web developer, editor and author Per-Erik Skramstad.
On this web site, the editor will share his passion and love for Sicily. It is non-commercial. All photos is taken by the editor unless stated otherwise.
Links to relevant books are added for the benefit of our readers.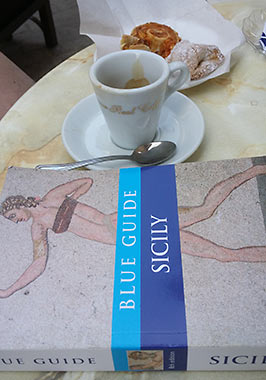 About the editor Per-Erik Skramstad
I develop and manage web sites on a contractual basis for larger and smaller companies, mostly Norwegian, and my clients include Volvat, Volvat Stokkan, Volvat Tromsø, Teres Medical Group, Aleris Helse, Hurtigruten (world famous Norwegian cruise company), and Spitsbergen Travel (destination: Svalbard).  
My professional goals are to provide high-quality content, search engine optimization and interrelationships between web sites and social media. My areas of expertise include developing and designing sites for small companies, quality assurance and analyzing sites to obtain higher  visibility in search engine results so as to increase web page traffic. My (professional) Homepage in Norwegian is Webkommunikasjon.no.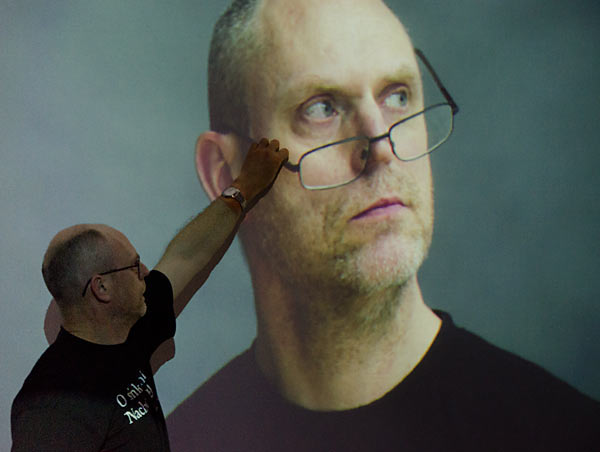 I am driven by passion. Sicily is one, the opera composer Richard Wagner another. I came to Sicily in the mid 80's, travelling by train (the heydays of "Inter-rail") and immediately fell in love with the landscape, the buildings and the interesting history. I have returned a couple of times, but only once with a camera. Now photography is becoming more and more important for me; my favourite non-Sicilian motives are golf players, birds and insects.
My main private web projects besides Wonders of Sicily, is Wagneropera.net (about Richard Wagner and his music dramas) and Korrekturavdelingen.no (about spelling rules etc.).
I manage about 100 web sites, 50 Facebook pages (for customers and privately) and several Twitter accounts.
Early in my career I wrote two novels of the grotesque genre, Woman with Bananas and Projectile Vomiting in Infants.
I have worked for several hospitals in Norway, Sweden and Denmark, like Teres Medical Group, Aleris, Volvat, Akademikliniken and Cosmo Clinic. I have also worked with digital marketing in the travel industry (Hurtigruten and Spitsbergen Travel).
The hospitals have been offering a wide range of surgical procedures, specialist and preventive treatments. For the last years I have been focusing on gastric procedures (like gastric sleeve), orthopedics, plastic surgery, gastroenterology (cancer related issues etc.), skin treatments, gynecology etc.
I welcome comments and please suggest any form of cooperation - please email me.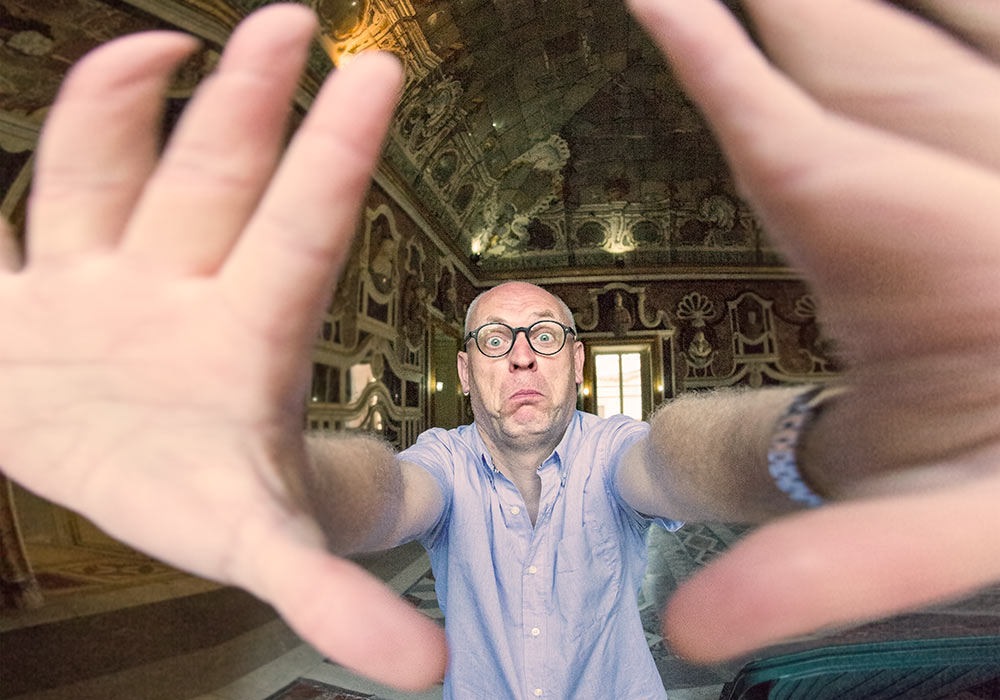 Here I am researching at Villa Palagonia, Bagheria.
Photo: Torild Egge
About Laura Leonardi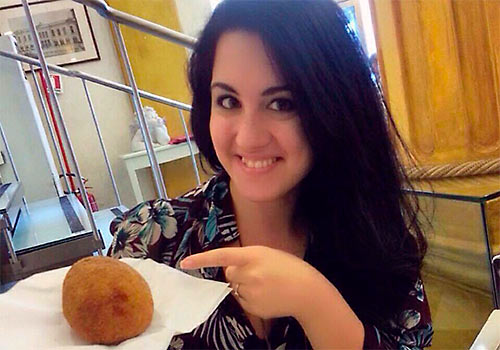 Laura Leonardi was born in Palermo in 1990. She took her first degree in Disciplines of Arts, Music and Entertainment in 2012. During her studies she discovered antiques silvers of XVII- XIX century, hidden inside an old church in the centre of Palermo and wrote her first sperimental thesis that has been published in 2014 on the important Italian on-line magazine OADI – Rivista dell'Osservatorio delle arti decorative in Italia, about fine art in Italy.
In 2014 she took her second degree in History of Art and wrote another sperimental thesis about new technologies and art. The result of this thesis is going to be published soon.
She wrote an e-book about Inquisition and torture in Palermo in XVII century that has been self-published for free in November 2014 on Smashwords.
She has a great love for photography and she has her own blog, gli Occhi della Voce.She travels all around Sicily , Italy and the world to tell and show to everyone beauty, art and history that she can "capture" with her eyes and camera. Her motto: the earth without art is just…eh!
About Stella Nenova

Stella has a master degree in classics and PhD in ancient history, specifically ancient Greece and Roman Empire. She was university lecturer in Latin and ancient Greek for five years. Now she writes a blog www.ancientworldalive.com about ancient history.
Jon Amundsen
Jon Amundsen is living part time in Norway, and on the Italian island of Sardinia. He have his background as a chemical engineer in an archaeological museum in Norway. Today all of his time is consentrated on running the private Italian language school, Allora. Click here for homepage
About Helle Wårås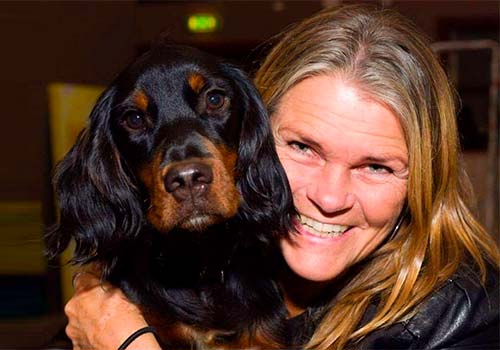 Helle Wårås was born in Oslo in 1964. Artist with atelier at Gamle Fornebu Kultursenter just outside Oslo. After courses in Italian at Universita per Stranieri in Perugia, Italy, hotel manager in Telemark, Norway, courses in oil painting and drawing at Asker art school and running her own ladies clothing store in Asker, she decided in 2014 to be an artist full time. Helle also work as a bicycle guide in the south-east part of Sicily for Oliven Reiser. This gives her a lot of inspiration to her art work.
See more on Facebook: Helle Wårås Art.