Castelmola
Castelmola situated on a mountain, hovering over Taormina. Castelmola is regarded one of the most beautiful villages in Italy.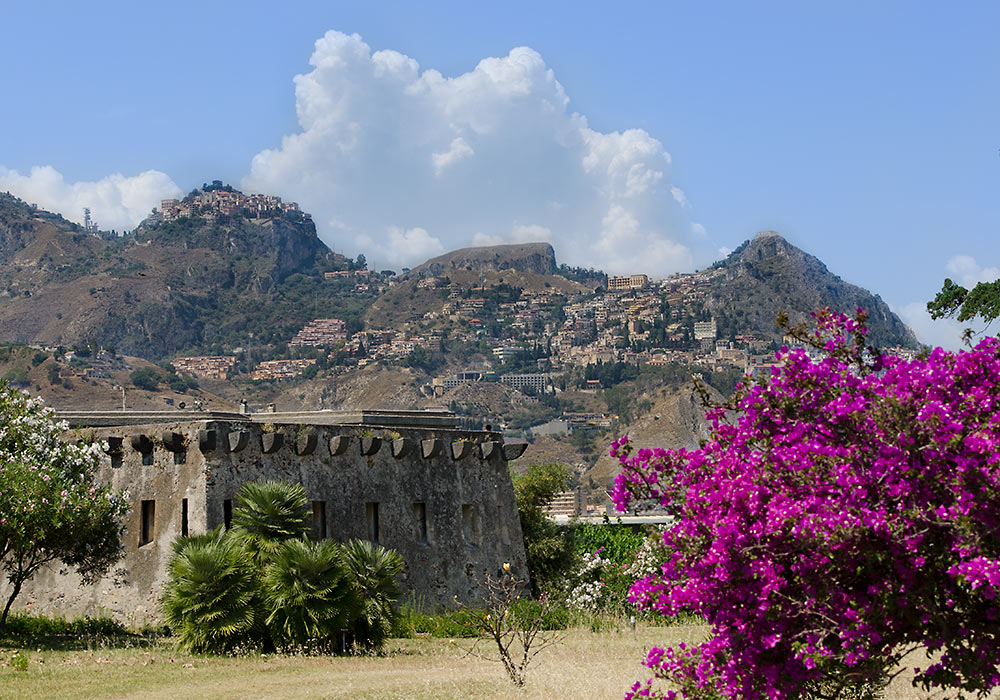 Castelmola (the village at the top left), Taormina below. The picture is taken from the archaeological park of Giardini-Naxos. It is a nice walk from Castelmola down to Taormina, but the other way is only for the fittest. A taxi costing approximately 15 euros is recommended.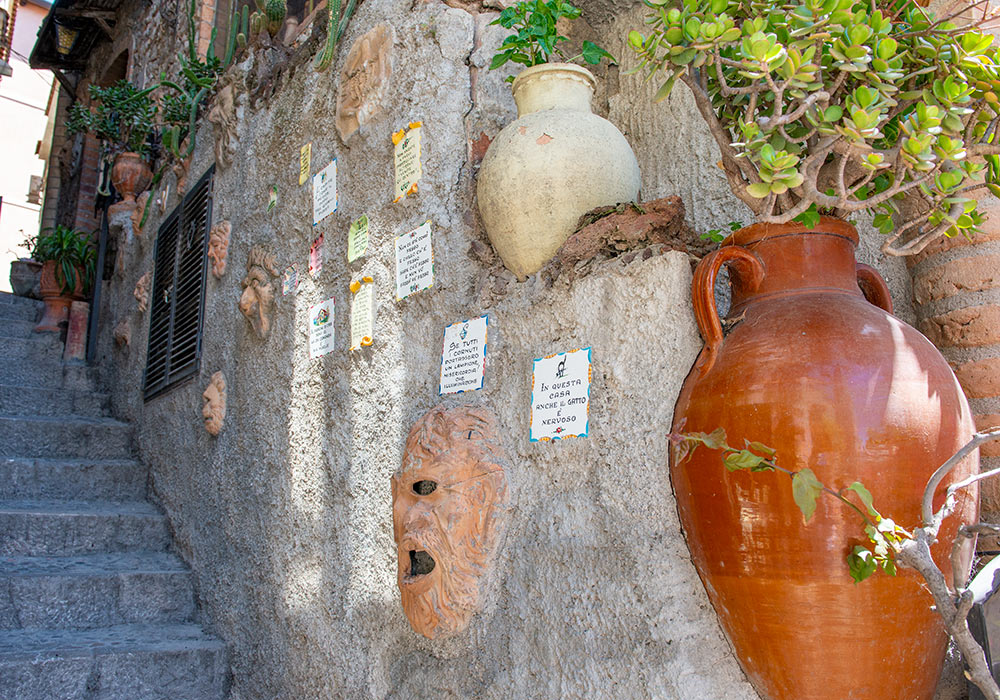 "Even the cat is nervous in this house."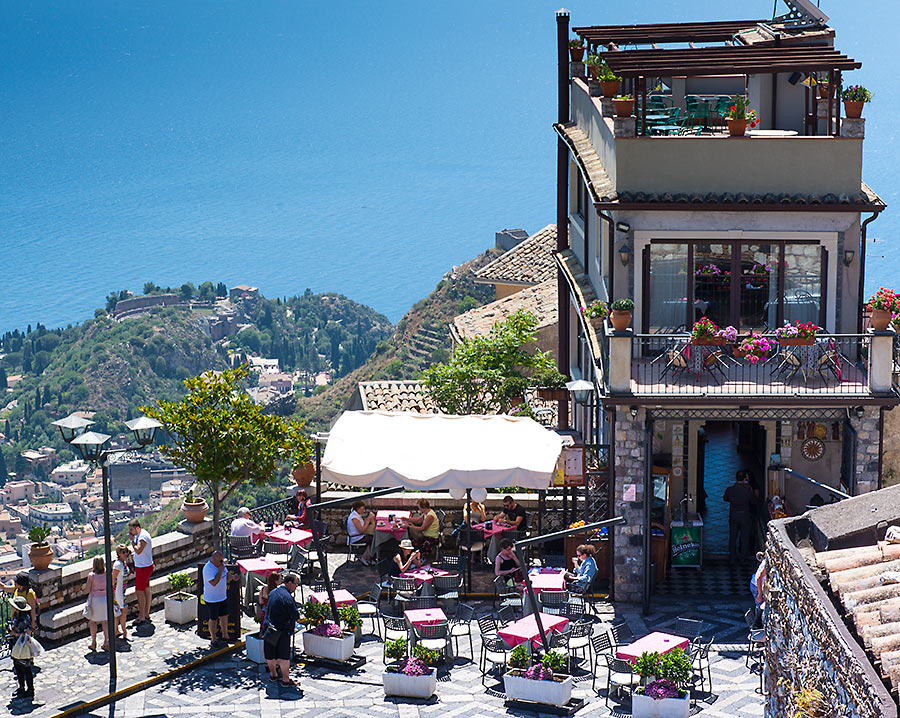 Bar San Giorgio, Castelmola.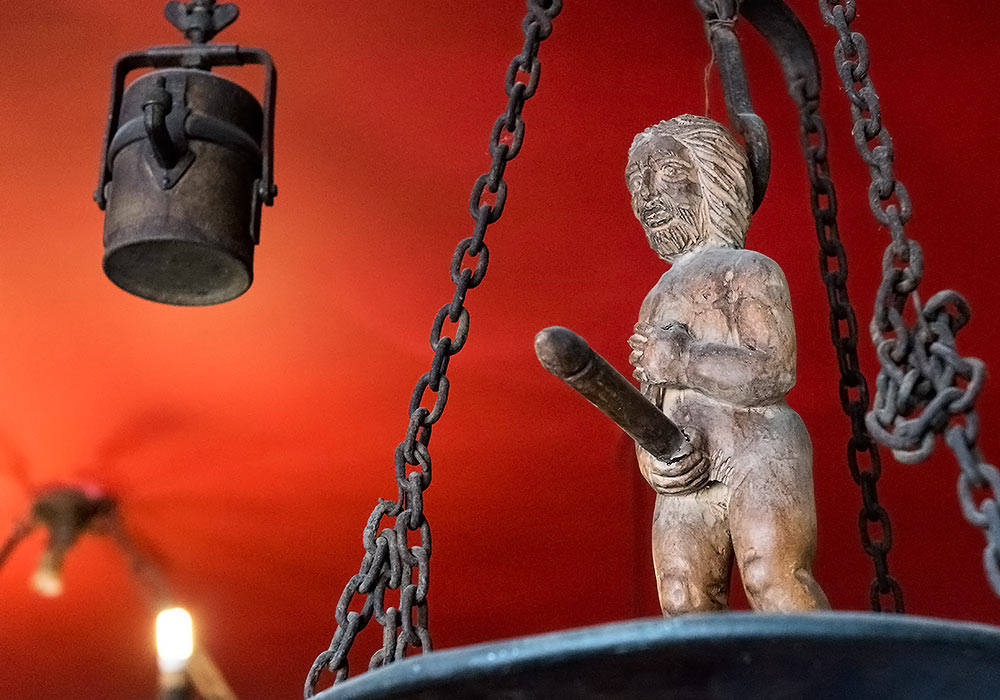 One of the items in Caffè Turrisi's collection of phalluses.
From the fallos collection at Caffè Turrisi, Castelmola.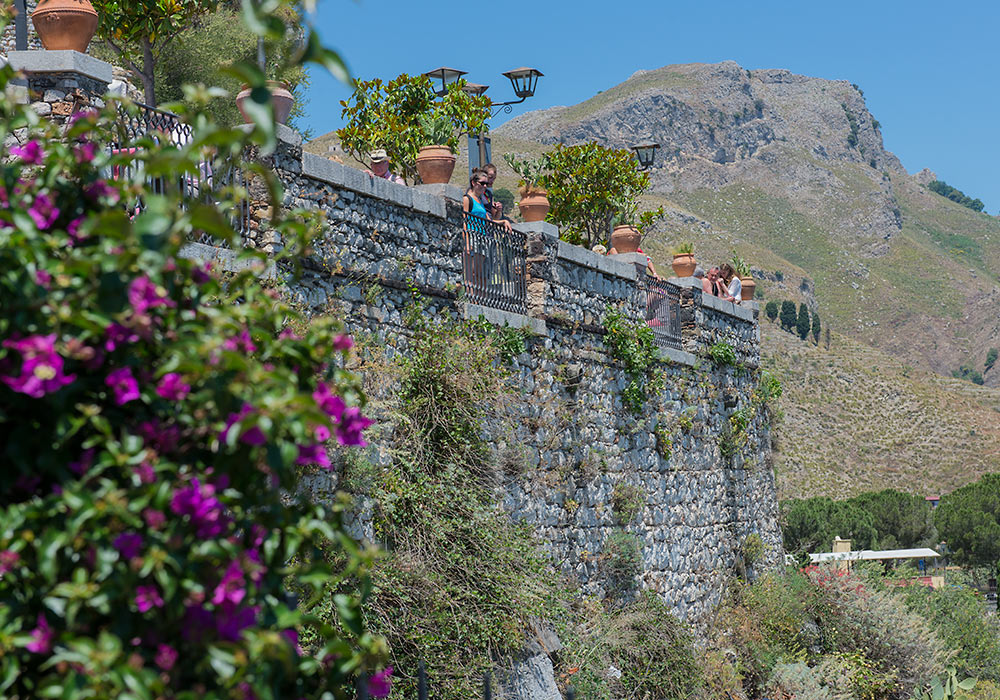 The view from Caffè San Giorgio is spectacular.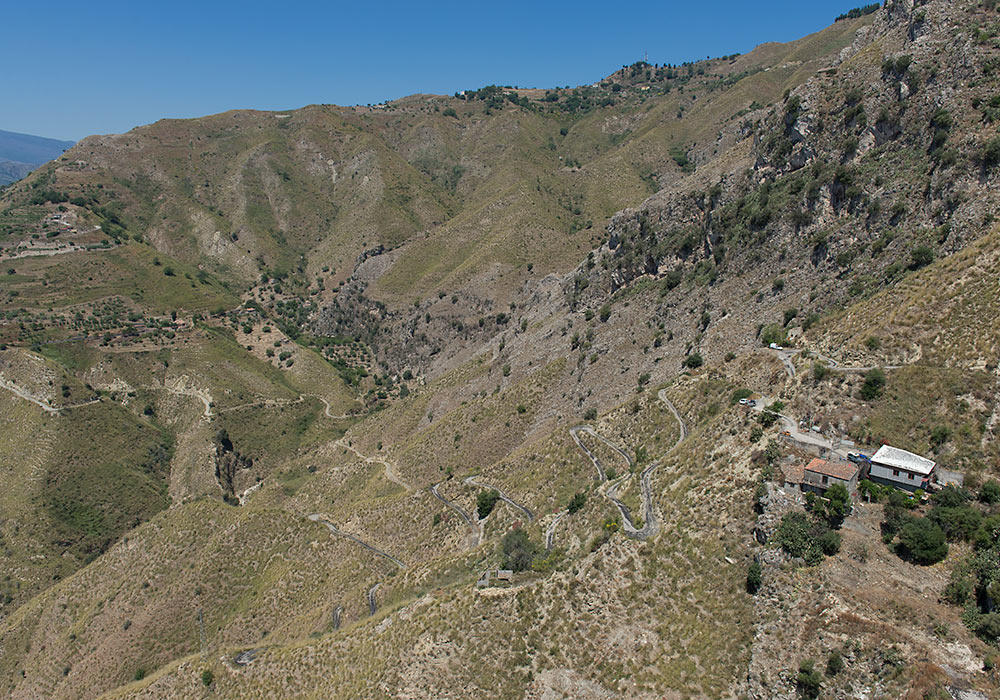 The view from Castelmola.
Hillside view near Castelmola.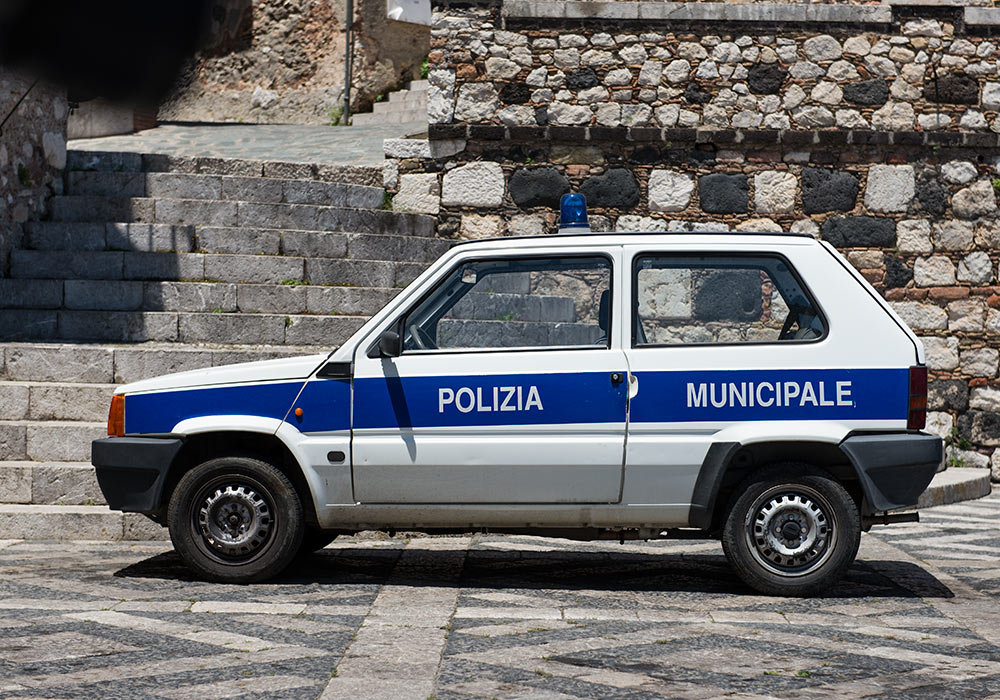 Police car in Castelmola. No villains will get away here.
Photo: Per-Erik Skramstad / Wonders of Sicily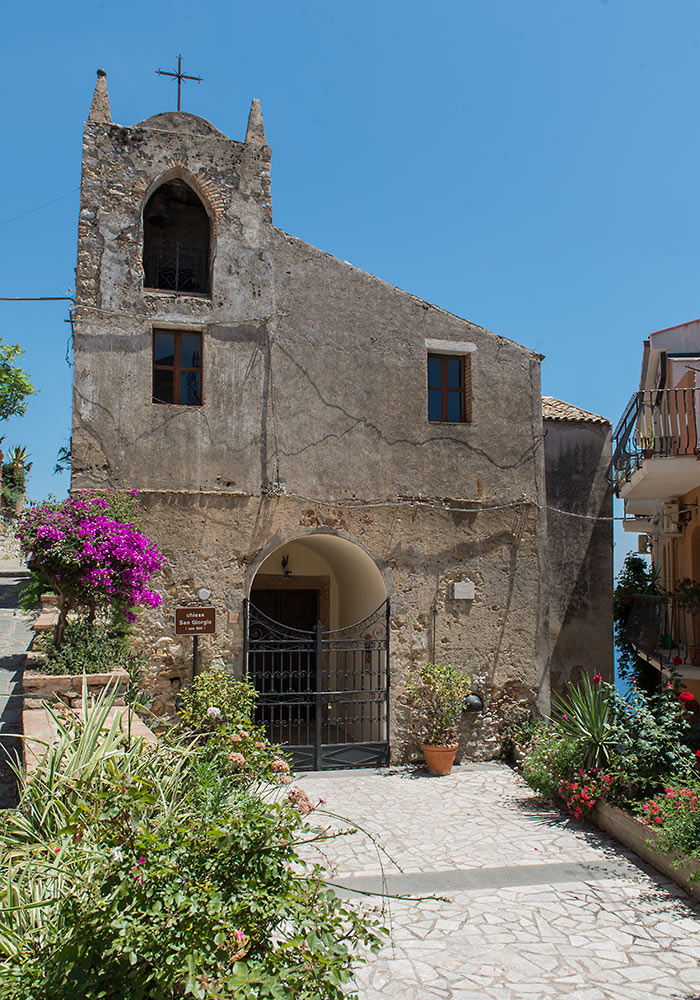 Chiesa San Giorgio, Castelmola (d. 1450, according to the sign outside the church).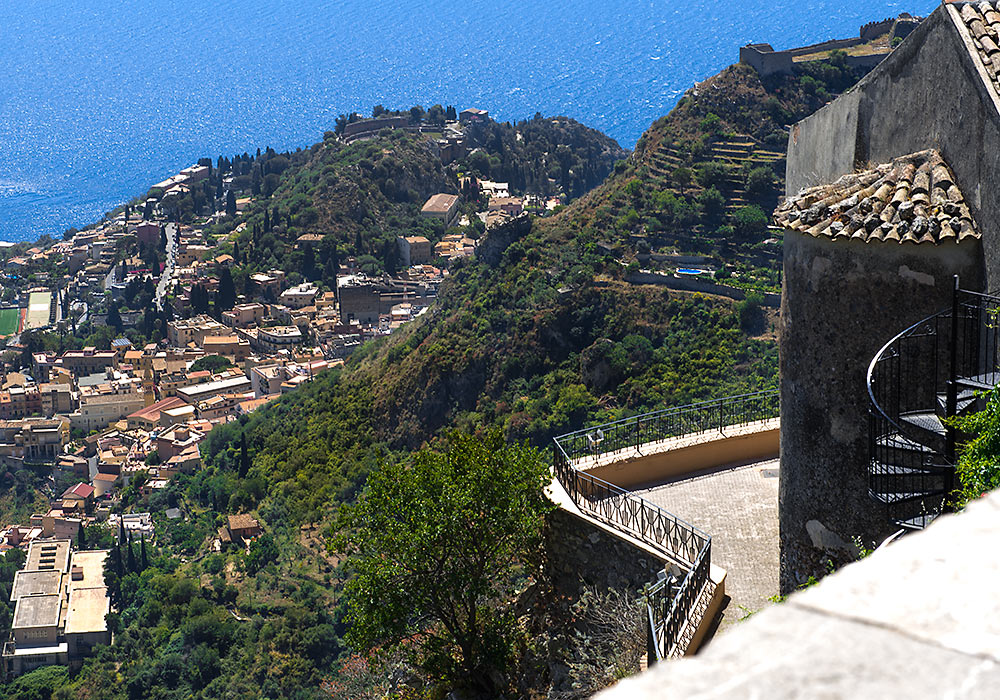 The view from Caffè San Giorgio, Castelmola. Below you see Taormina. In the middle: the Greek Theatre. The big building to the left is Grand Hotel Miramare.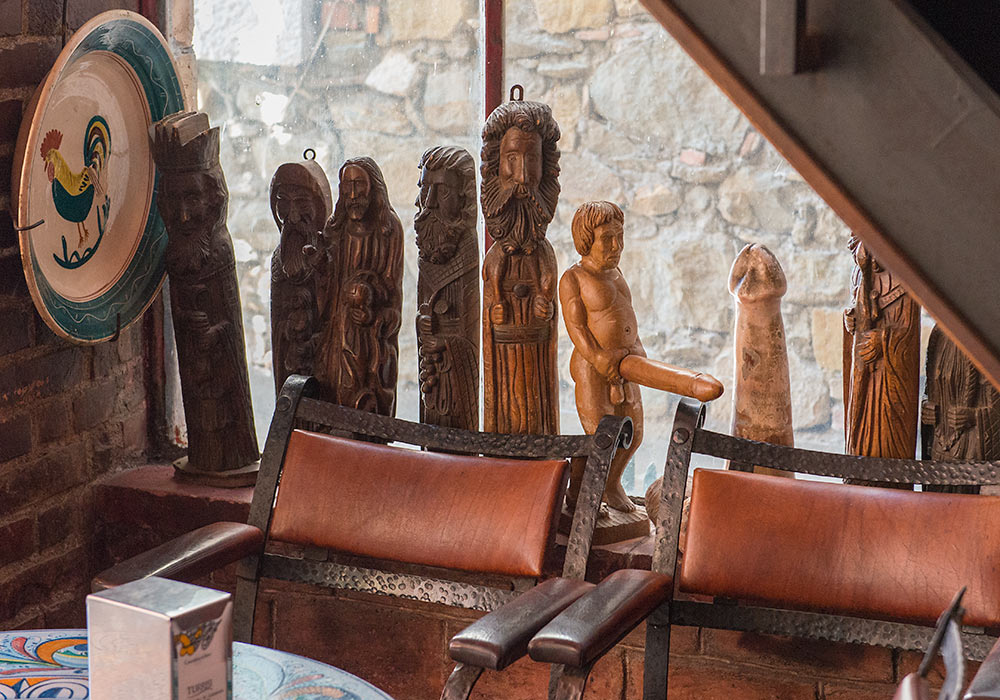 Caffè Turrisi has a huge collection of phalluses.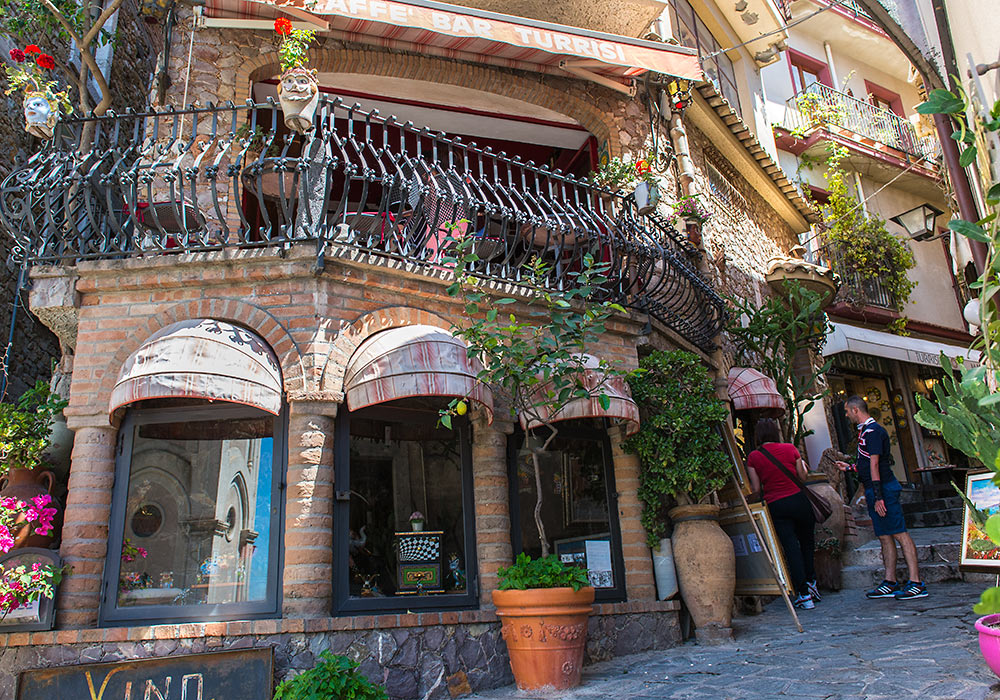 Caffè Turrisi, Castelmola. It was Salvatore Turrisi who opened the café after the war.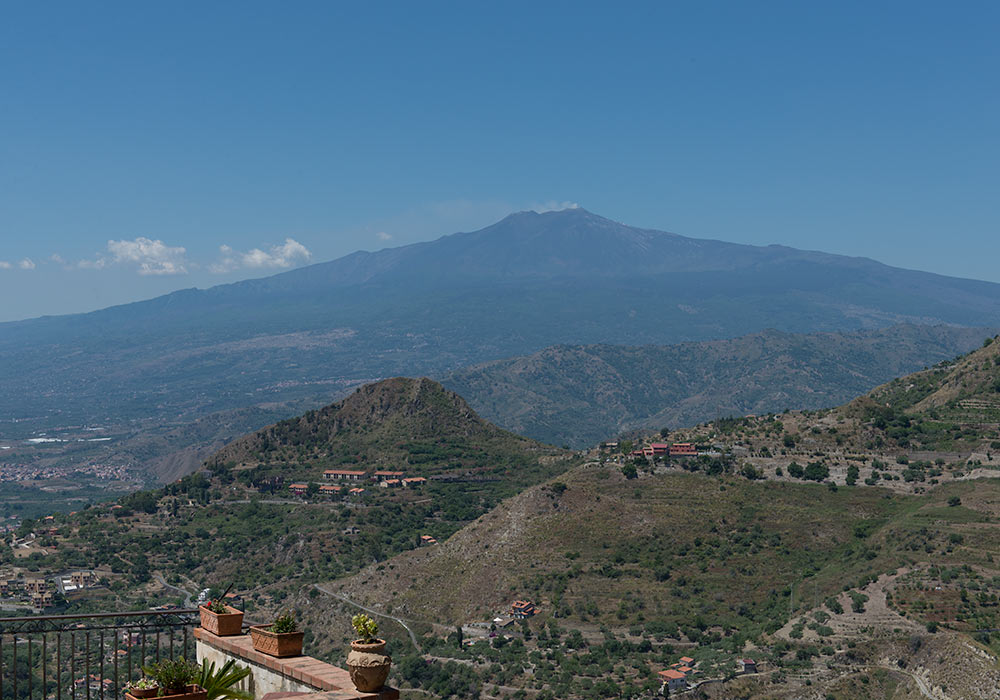 The volcano Etna seen from Castelmola. With its present altitude of 3320 m. Etna looms impressively over the landscape and is visible in many parts of Sicily. You can take a guided day trip to the summit of Etna from Taormina.
Piazza Chiesa Madre, Castelmola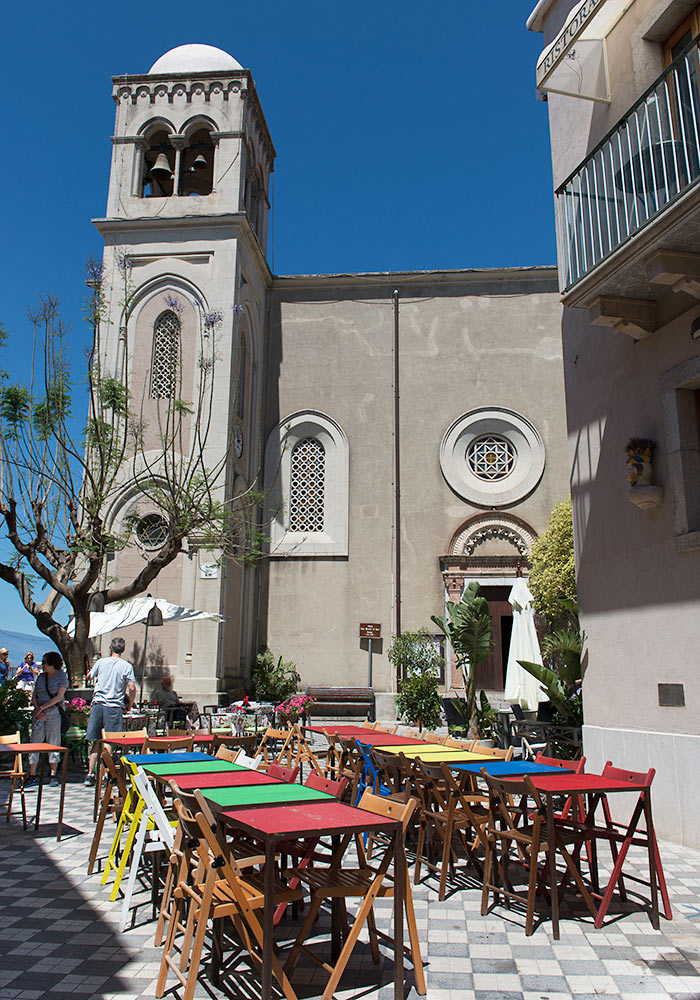 Piazza Chiesa Madre.
Castelmola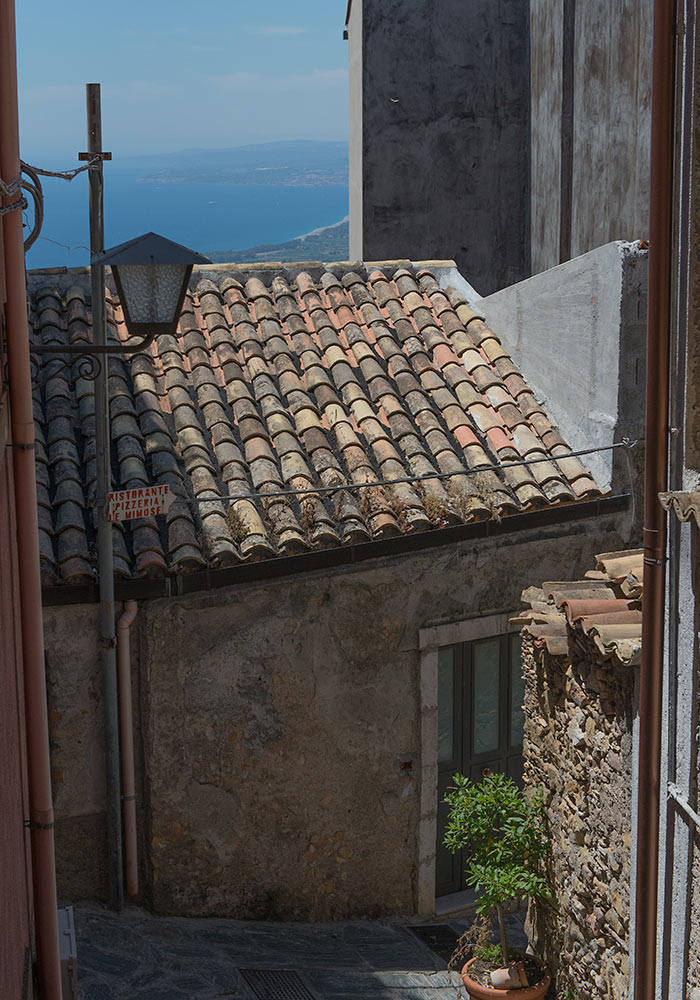 Follow the sign to the ristorante/pizzeria Le Mimose.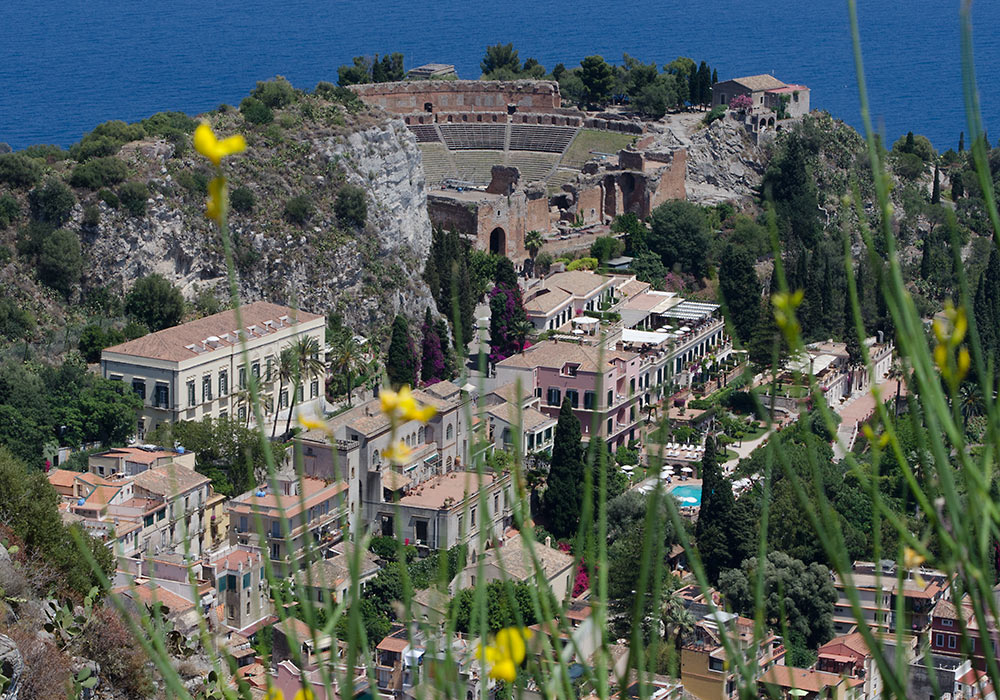 The Greek theatre in Taormina - here viewed from the path down from Castelmola - is the largest ancient theatre in Sicily after that of Syracuse. Below the mountain to the left is Hotel Timeo, the first hotel to be opened in Taormina, in 1864.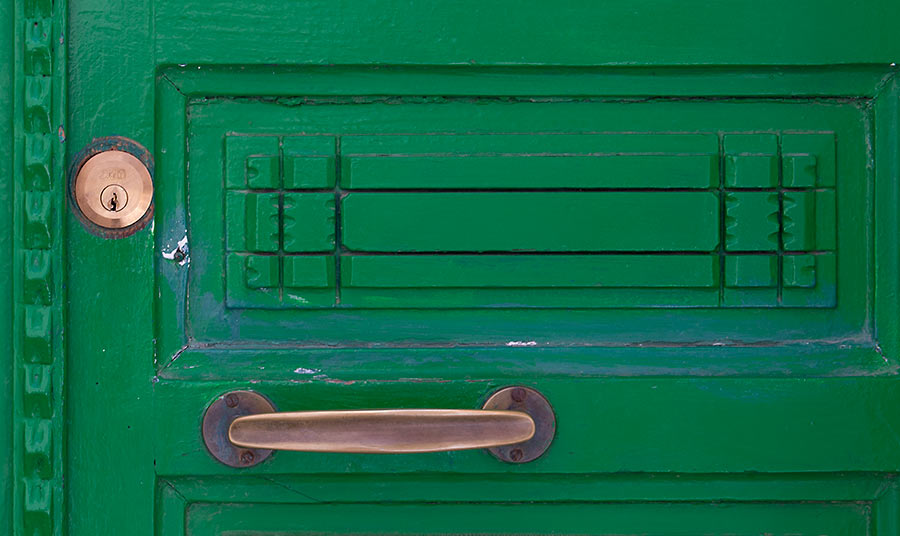 A door in Castelmola (detail).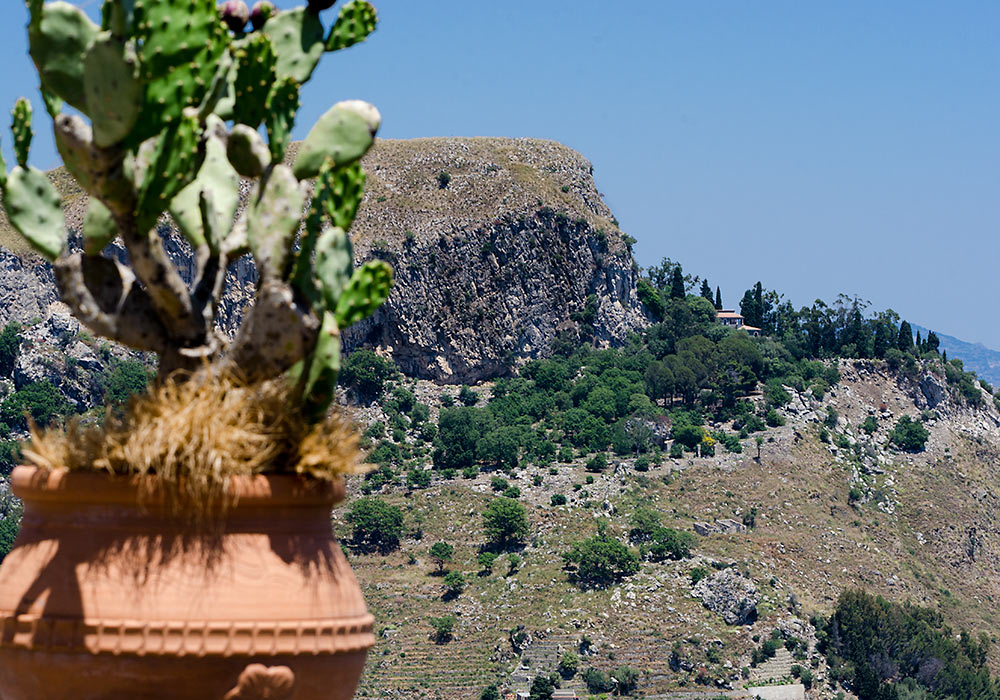 The view from Caffè San Giorgio.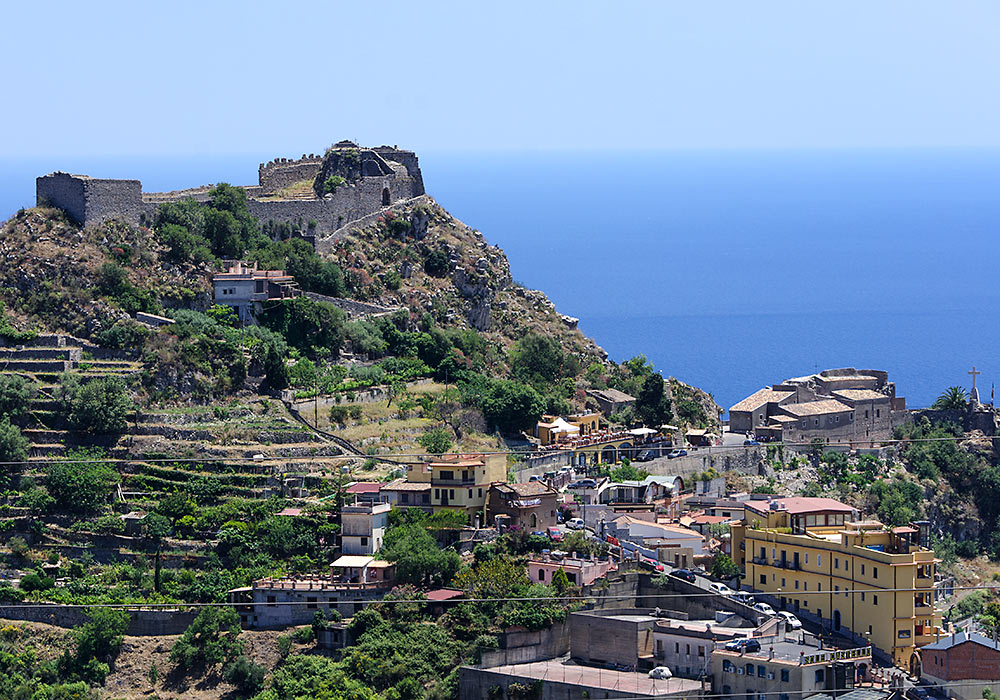 The Saracen castle seen from the way down from Castelmola to Taormina.
The Saracens (Arabs) lost Taormina to the Normans led by Count Roger, also known as Roger I, in 1079. When the last towns (Butera and Noto) in Sicily was conquered, Robert I proved himself as a great state builder. He was not interested in the Crusades because he knew that he had to be on good terms with the Muslims. 80 percent of the population in Sicily were Muslims, so religious harmony was essential. But Roger I's concern for the Muslims was not simply a matter of policy,
Gordon S. Brown
argues, "but also one of respect. He found that he had assumed rule of a state with a rich and inventive culture and tradition, one that could, in the proper circumstances, flourish side by side with Latin and even Greek traditions to the mutual benefit of all."