The White Lotus season 2 locations in Sicily
Season 2 of 'The White Lotus' was shot on various spectacular locations in Sicily. The main location is the San Domenico Palace, Taormina. The beach scenes were filmed in Cefalù, with the Norman cathedral as a backdrop. More locations included Noto and Palermo.
Taormina up in the hills as seen from Naxos. The village on top of the hill to the left is Castelmola.
San Domenico Palace, Taormina, A Four Seasons Hotel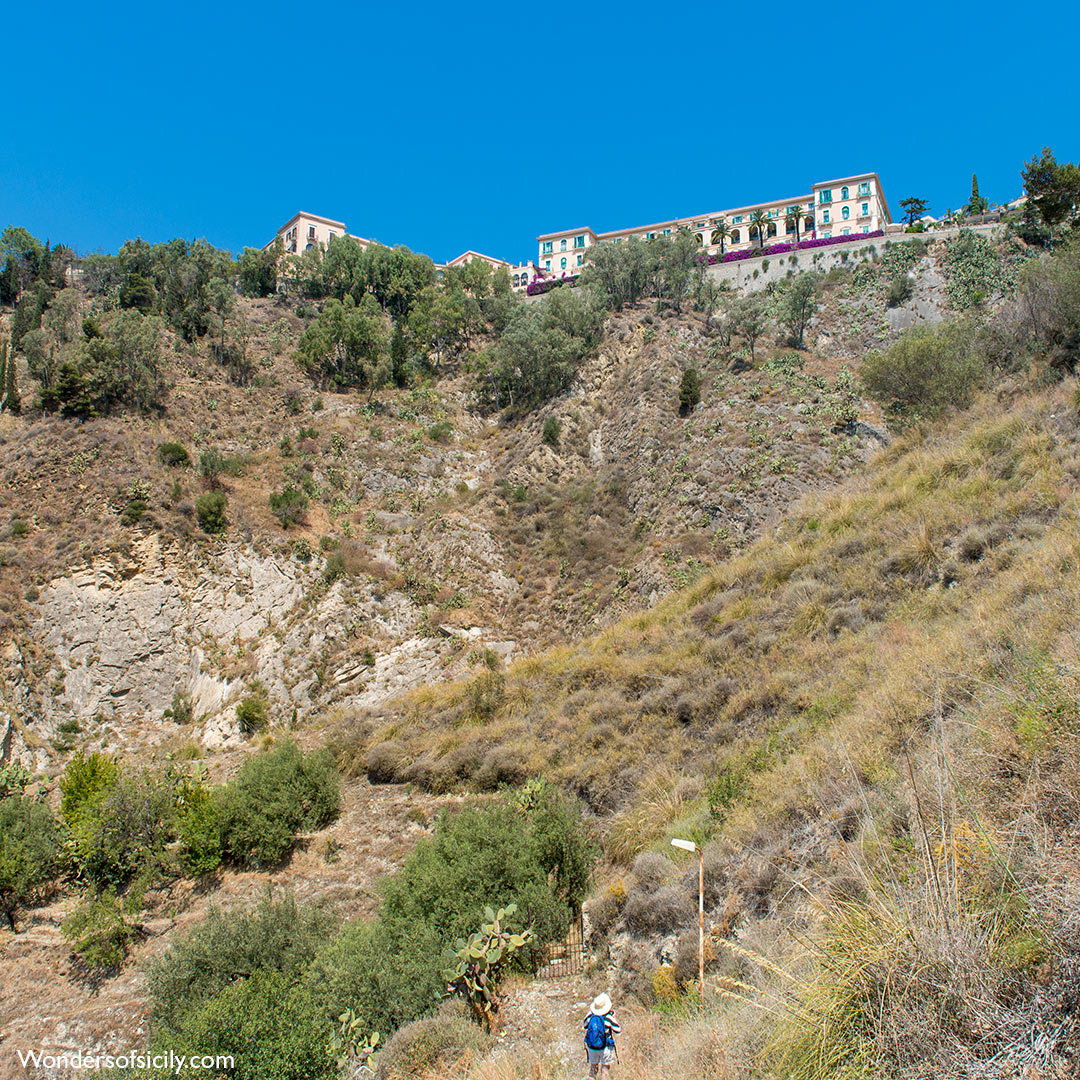 San Domenico Palace, Taormina.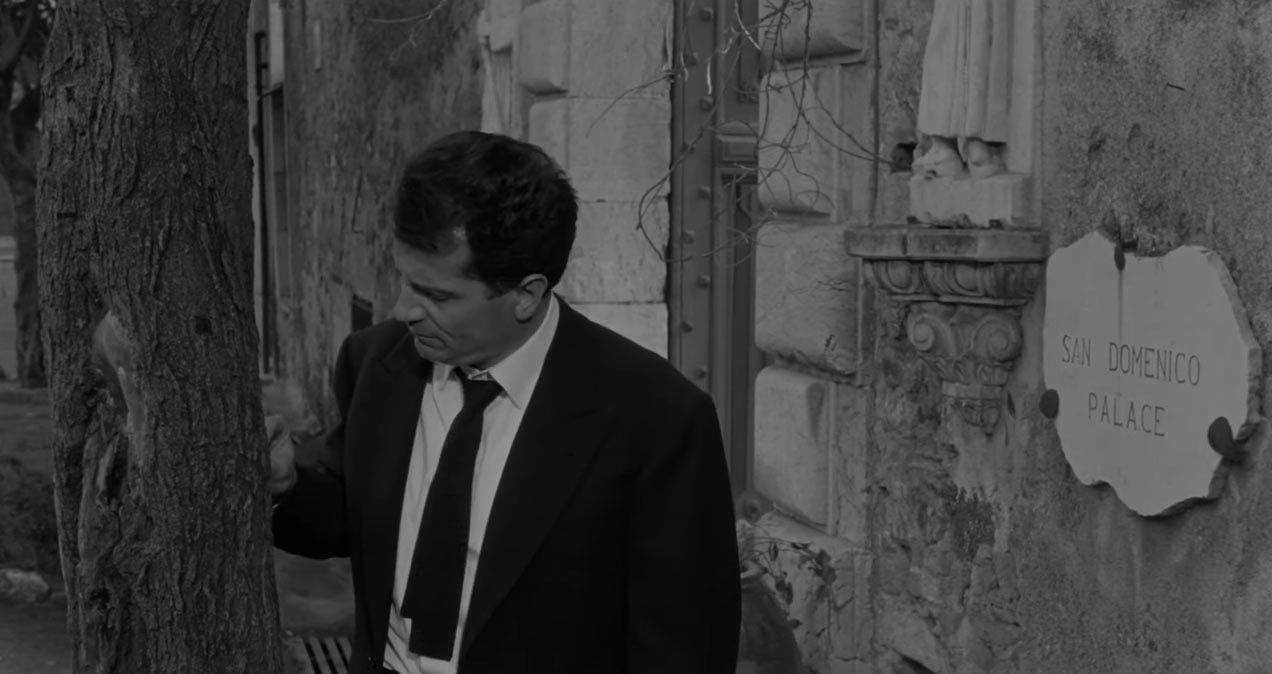 The main location in the second season of The White Lotus is the luxury Hotel San Domenico Palace, Taormina. This hotel is also an important location in Antonioni's masterpiece, L'avventura. A scene from Michelangelo Antonioni's masterpiece L'avventura is seen above, featuring Gabriele Ferzetti.
Cefalù lungomare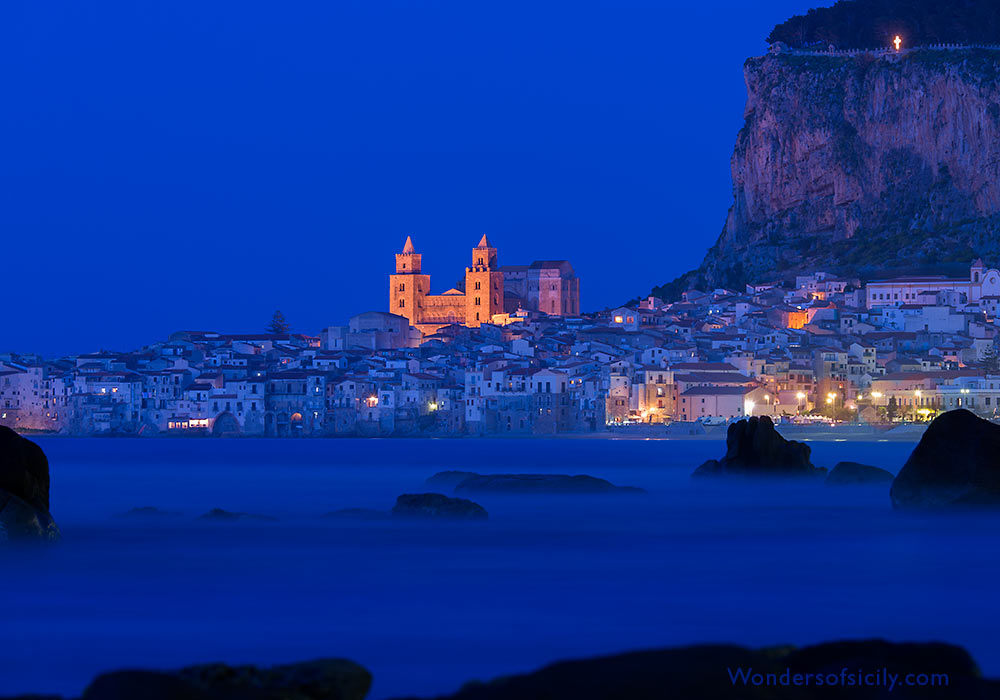 The beach where Meghann Fahy swims out to discover a body (The White Lotus S02E01) has Cefalù town with its magnificent Norman Cathedral and the mountain called Rocca di Cefalù in the background.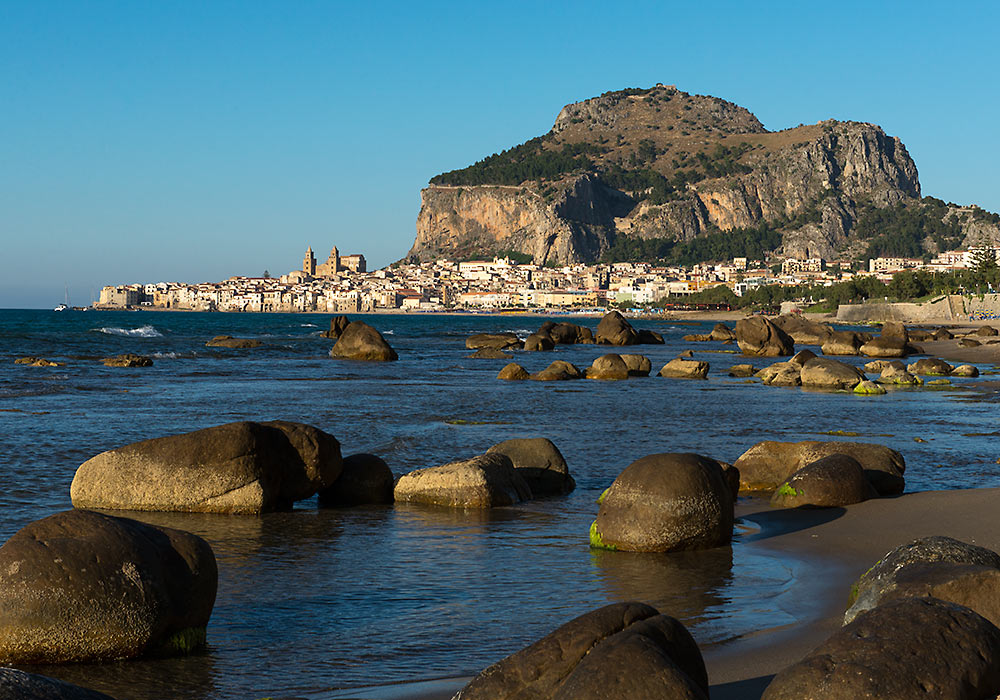 Noto
In episode 3 Daphne (Meghann Fahy) takes Harper (Aubrey Plaza) on an excursion to Noto.
At 33:48 of episode 3 there is a shot by shot quotation of the famous scene in Antonioni's L'avventura when Claudia (Monica Vitti) is waiting for Sandro (Gabriele Ferzetti).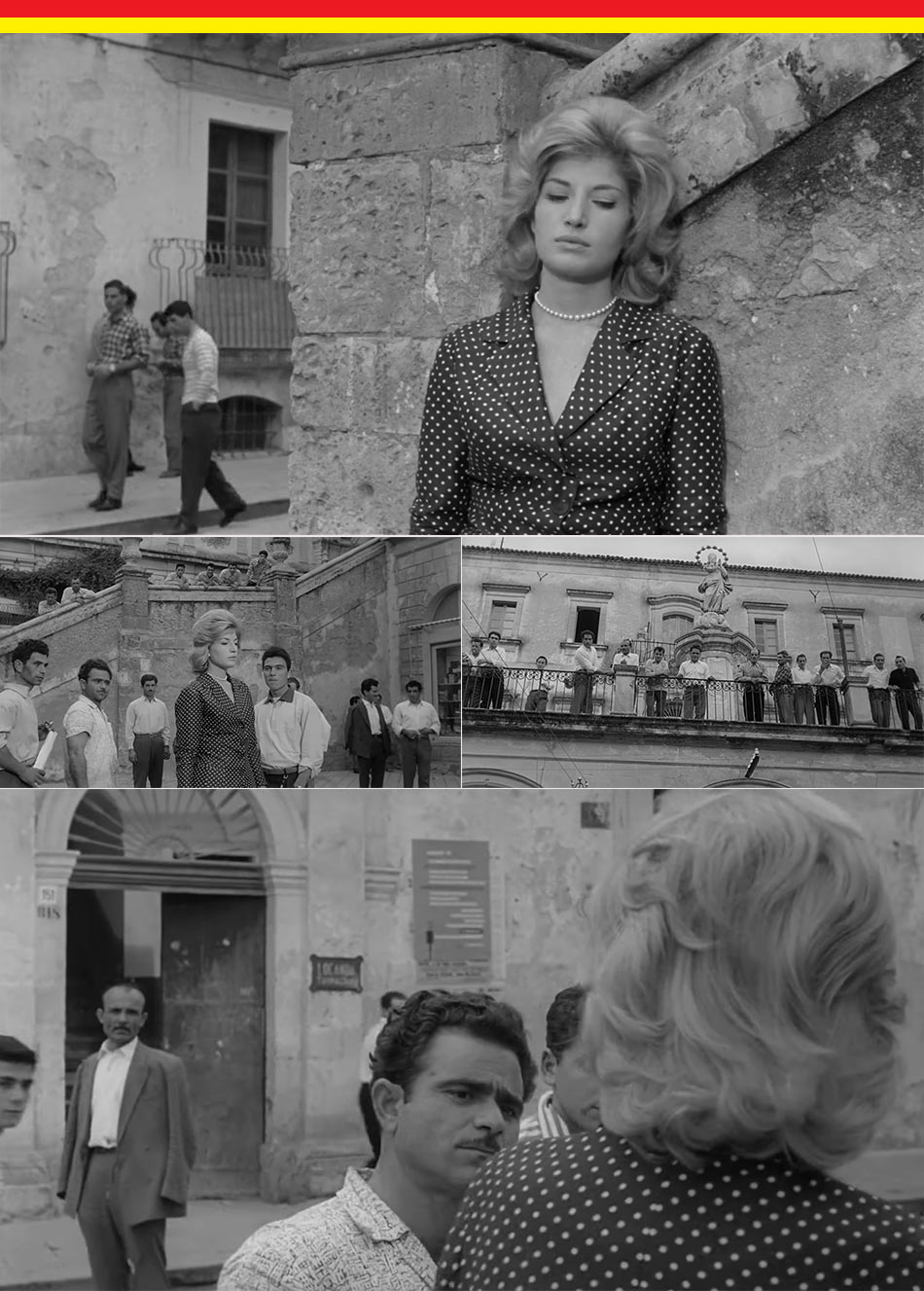 Claudia (Monica Vitti) is surrounded by men as she is waiting for Sandro (Gabriele Ferzetti) by the steps of Chiesa di San Francesco d'Assisi all'Immacolata, which is the first church you see after entering Porta Reale in Noto. The scene is quoted almost image by image in the third episode of The White Lotus season 2.
Palermo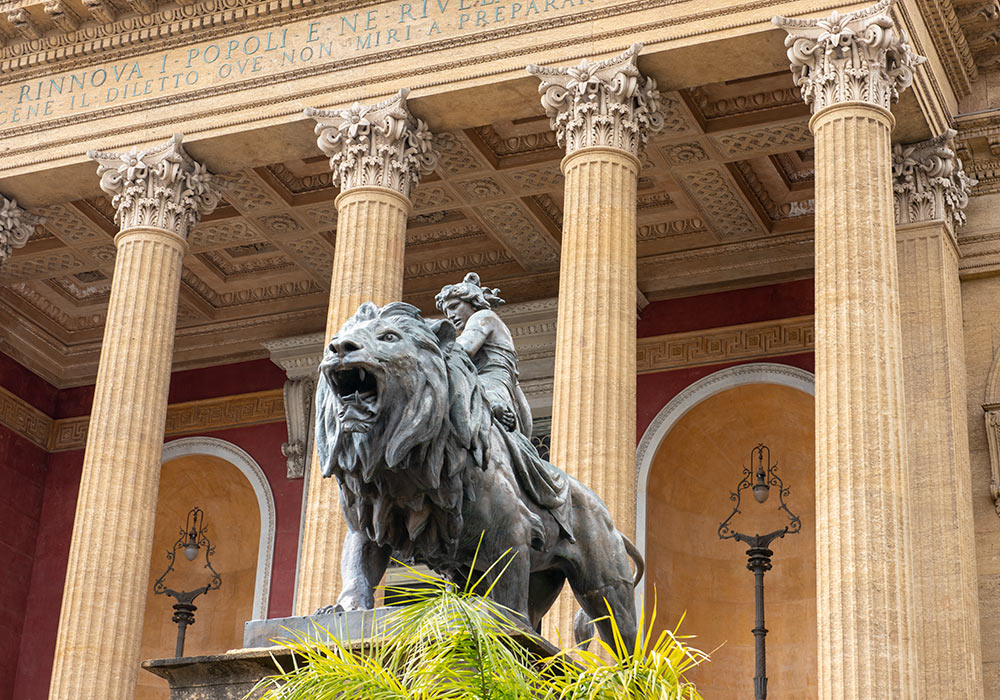 The grand entrace of Teatro Massimo, Palermo's famous opera house.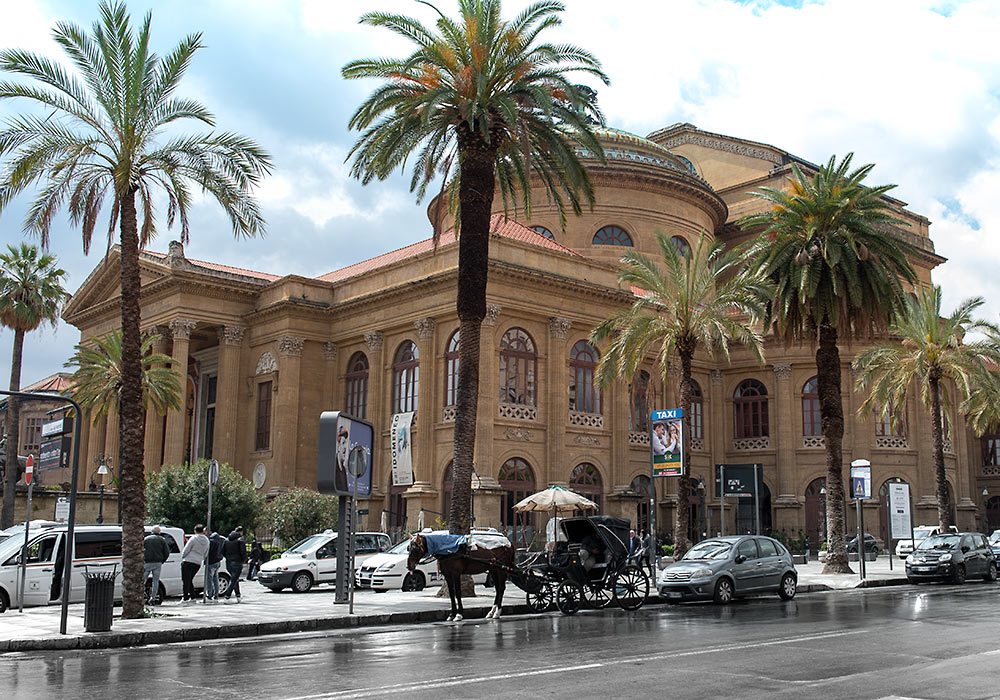 Teatro Massimo: In episode 5, Quentin (Tom Hollander) and his gay friends take Tanya (Jennifer Coolidge) to the opera to see Madama Butterfly by Puccini.
The Cast
Jennifer Coolidge (Tanya McQuoid)
Jon Gries (Greg Hunt)
Eleonora Romandini (Isabella, the receptionist)
Federico Ferrante (Rocco, receptionist)
Sabrina Impacciatore (Valentina, the manager of San Domenico Palace)
F. Murray Abraham (Bert Di Grasso)
Michael Imperioli (Dominic Di Grasso)
Adam DiMarco (Albie Di Grasso)
Aubrey Plaza (Harper Spiller)
Will Sharpe (Ethan Spiller)
Theo James (Cameron Sullivan)
Meghann Fahy (Daphne Sullivan)
Simona Tabasco (Lucia)
Beatrice Grannò (Mia)
Haley Lu Richardson (Portia)
Leo Woodall (Jack)

Season 1 of 'The White Lotus' was shot in Hawaii at the luxury resort Four Seasons Resort Maui and on other locations on Maui and Wailea Beach.