Solunto (Solus / Soluntum)
Solunto may have replaced a Phoenician settlement in the vicinity, destroyed by Dionysos of Syracuse in 397 BC. Solus was built in the 4th Century, and fell to the Romans in 254 BC. By the 3rd Century BC it was abandoned. The city was discovered in 1825.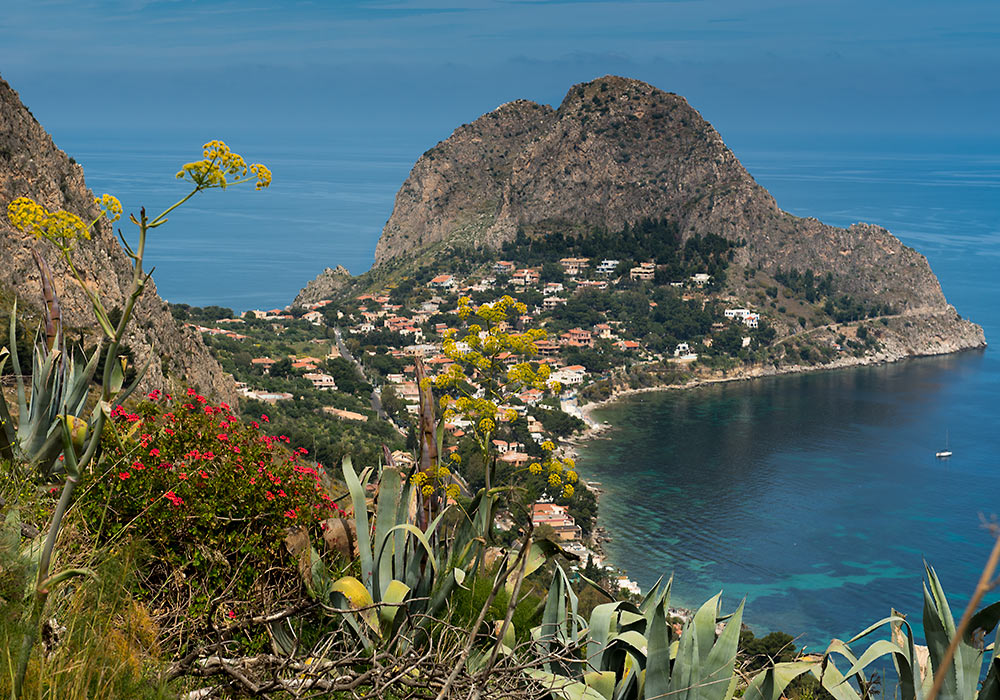 Even if you are not interested in history, you will find Solunto worth a visit due to the spectacular views of the sea. This is Capo Zafferano.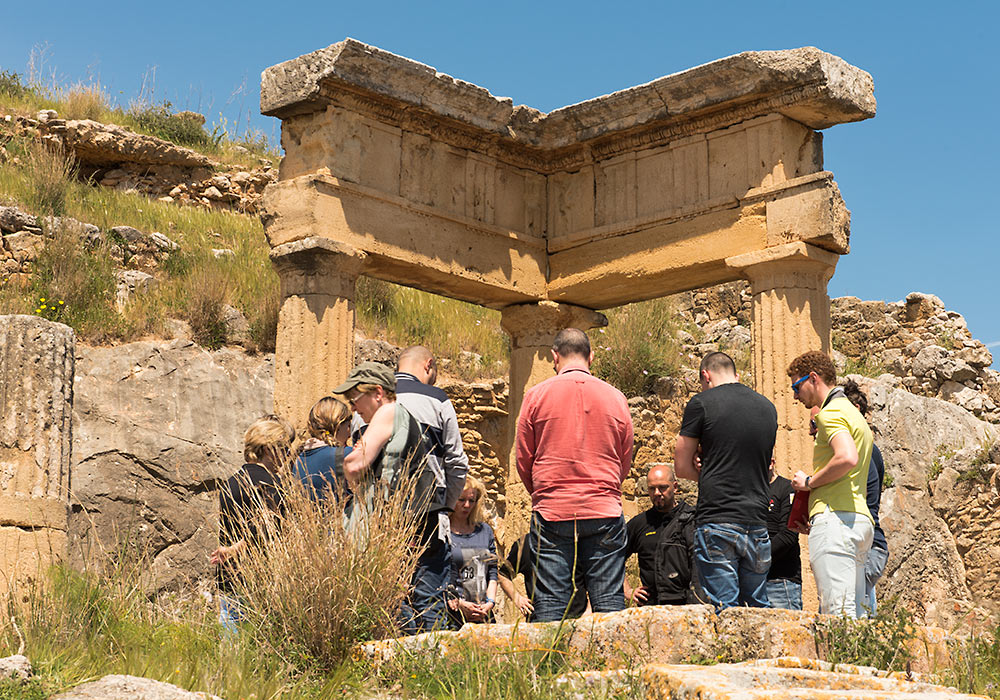 Tourists at the so-called Gymnasium, which actually was a large private house, probably built in the Hellenistic period. It was restored in 1866.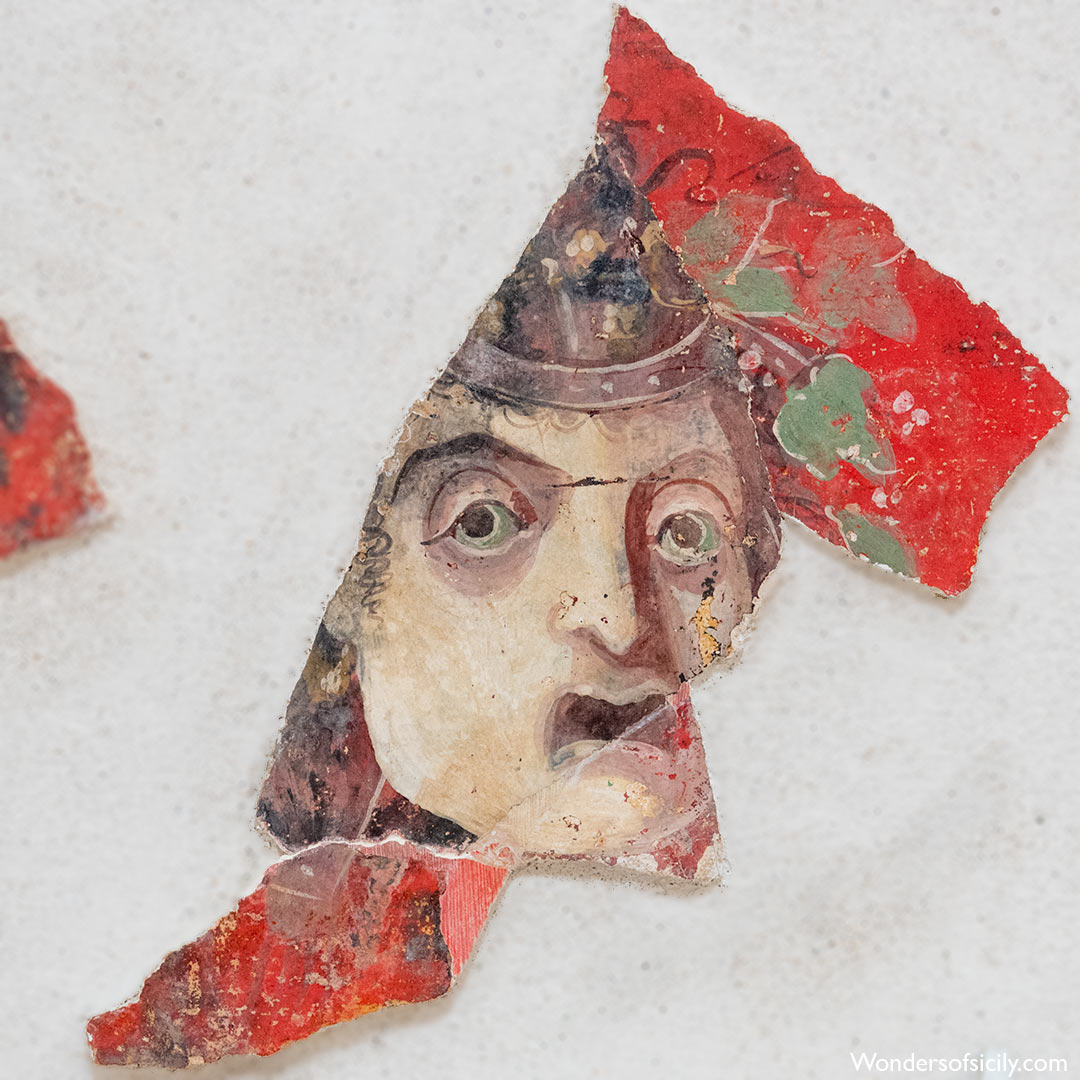 Fragment of a Roman fresco. Date unknown, Archaeological Museum, Solunto, Sicily. (Solunto fell to the Romans in 254 BC.)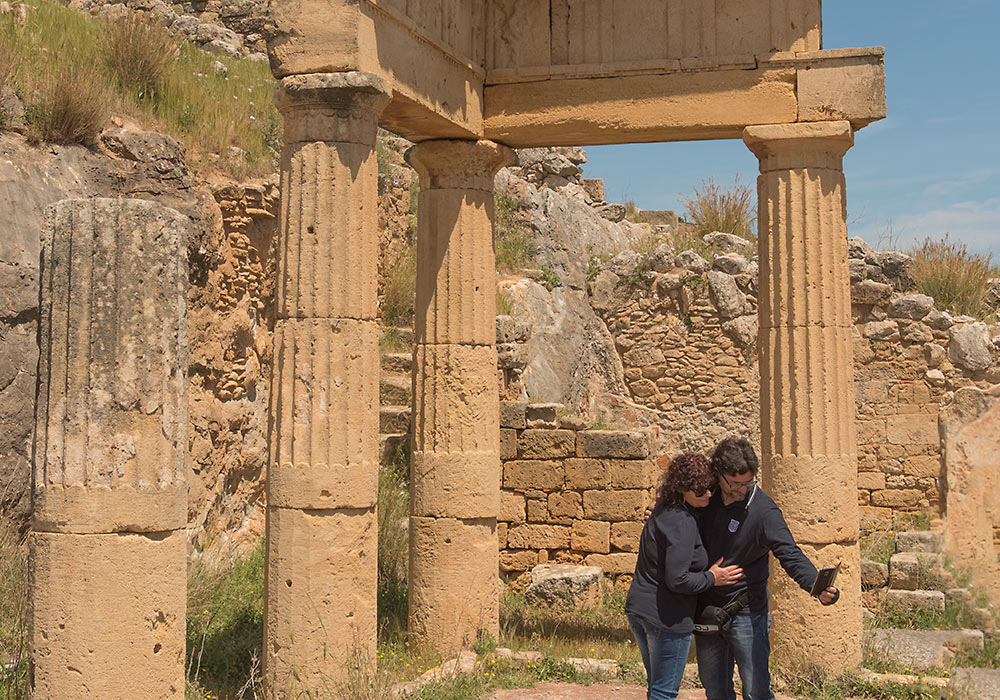 It's selfie time at Solunto.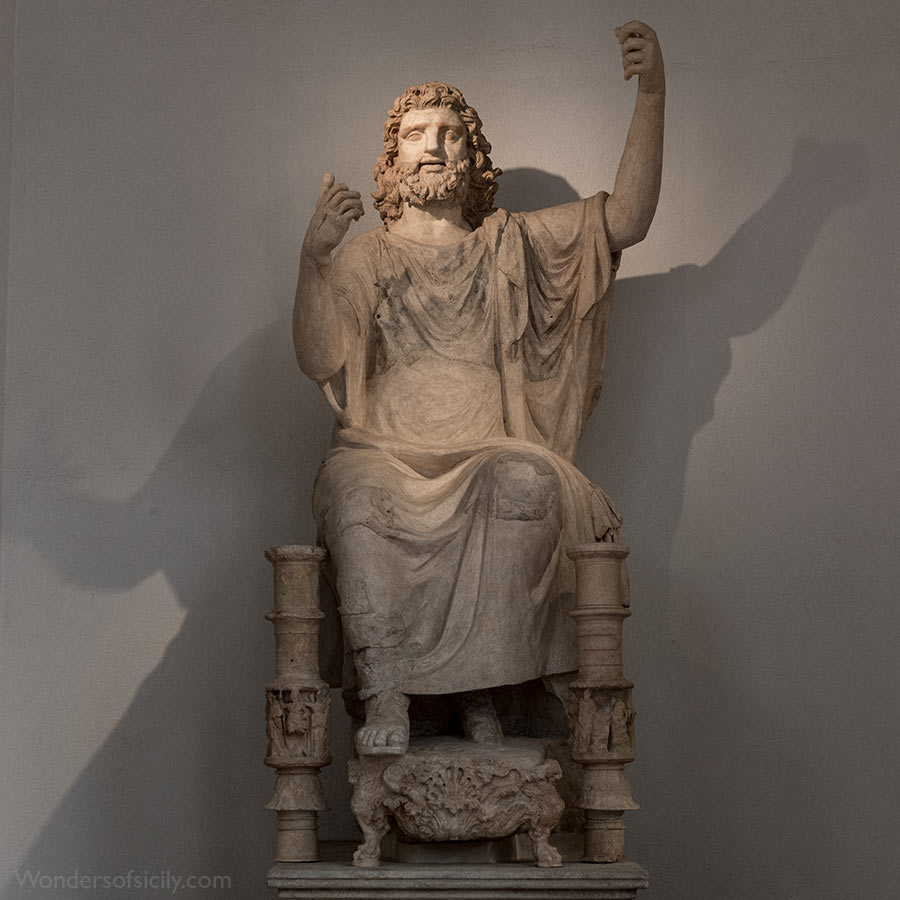 Monumental statue of Zeus from Solunto, now in the Archeological Museum in Palermo.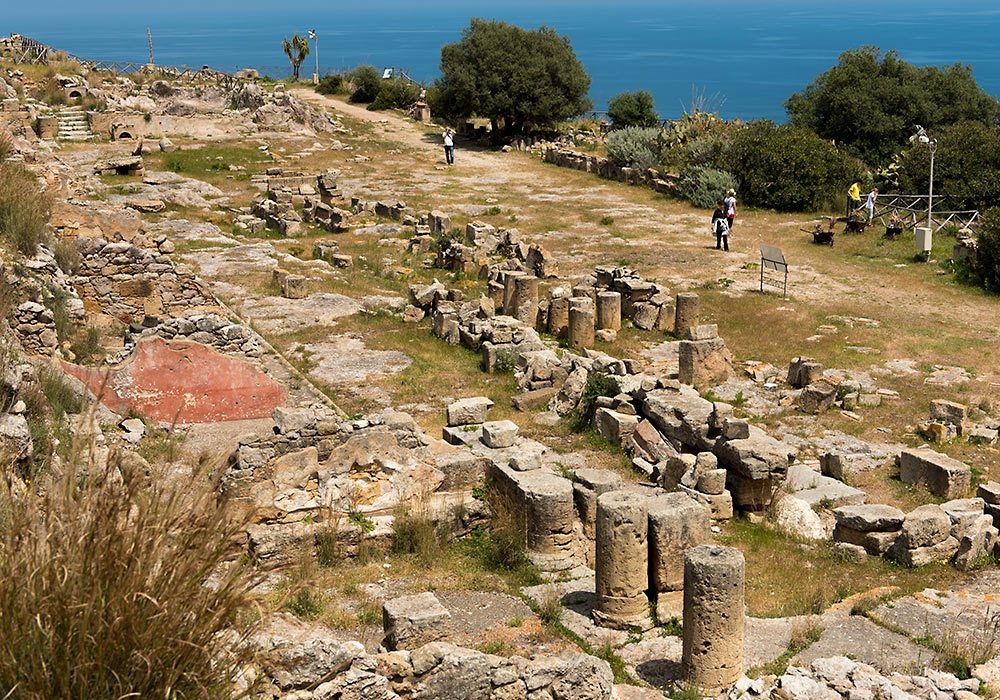 The agora, Solunto.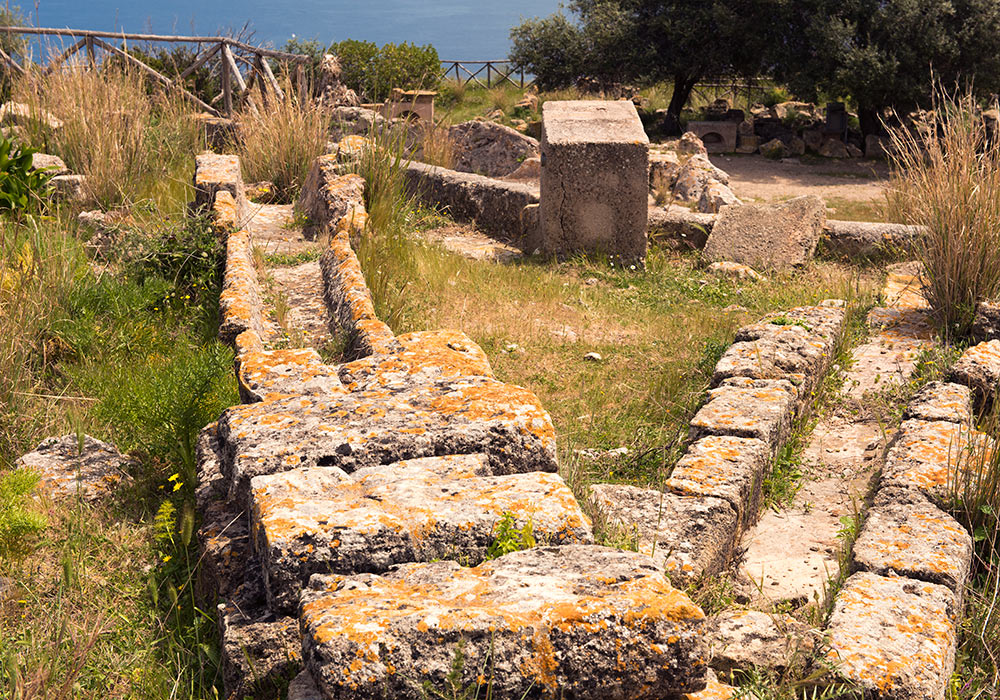 Water system at Solunto.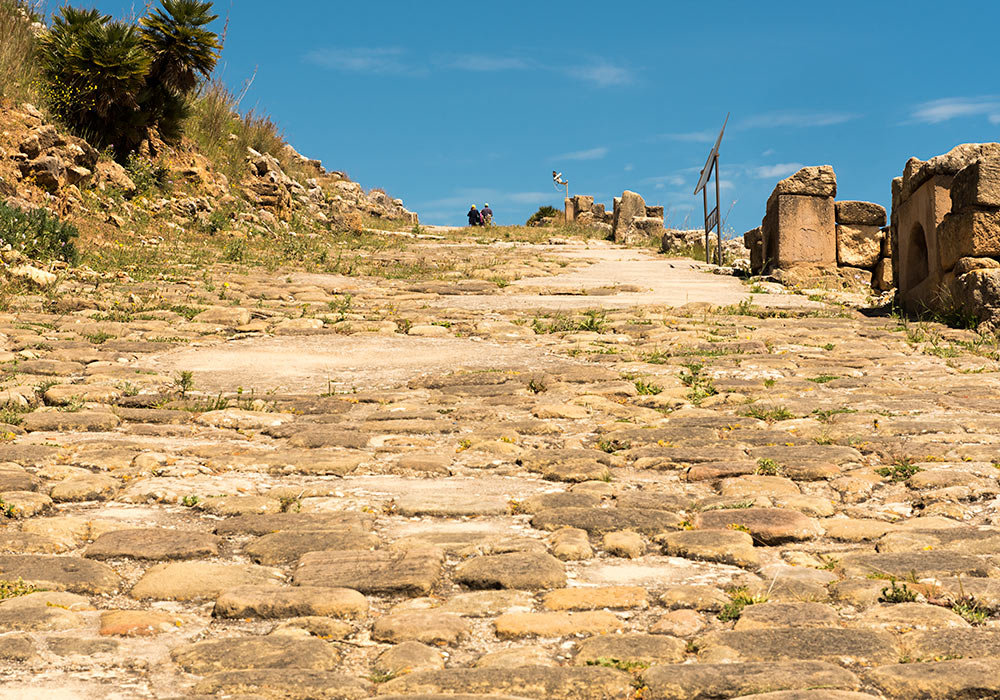 The road leading to the agora.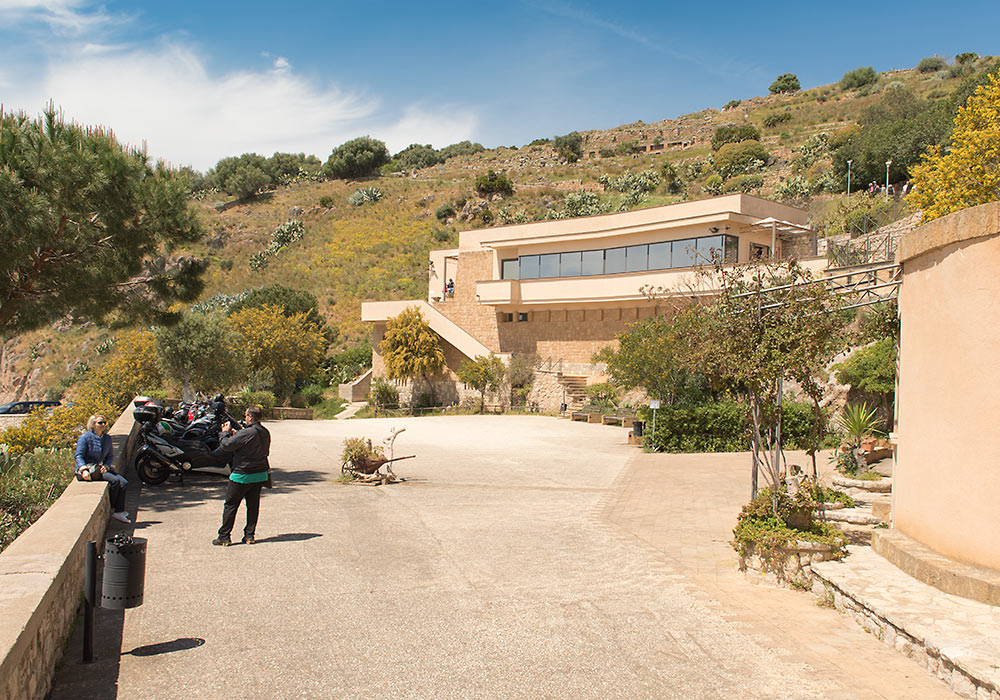 The parking lot and small archeological museum at the ancient site Solunto.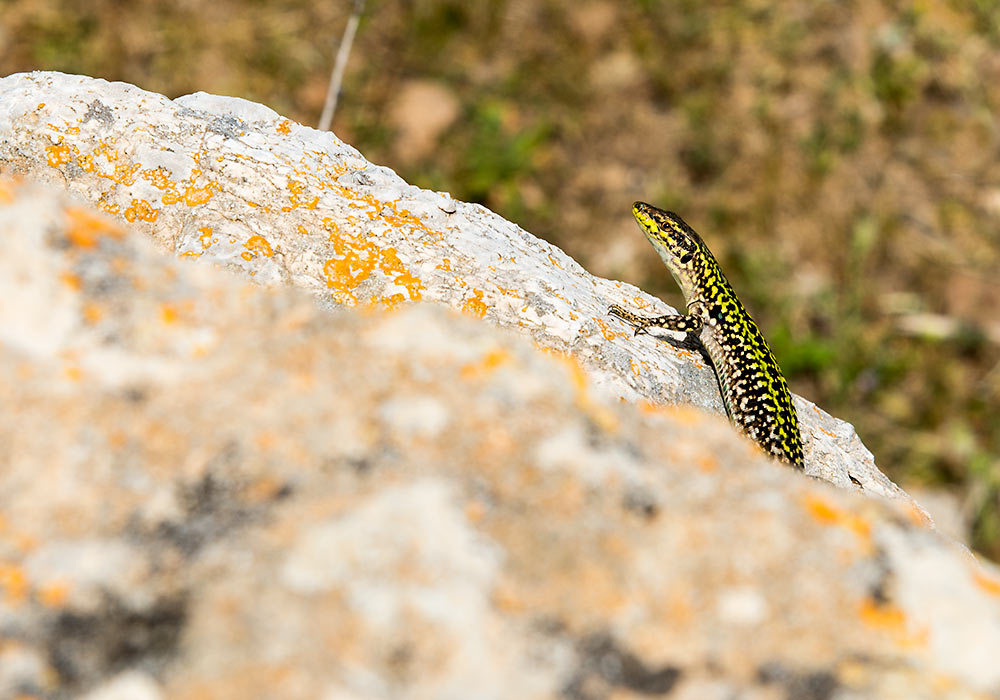 Lizard living in the ruins at the former Greek and Roman town of Solunto.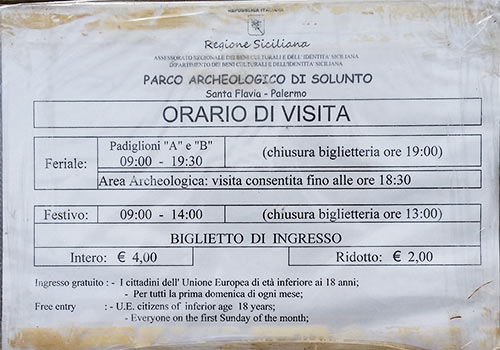 Opening hours (Orario di visita) at Solunto Archeological Park.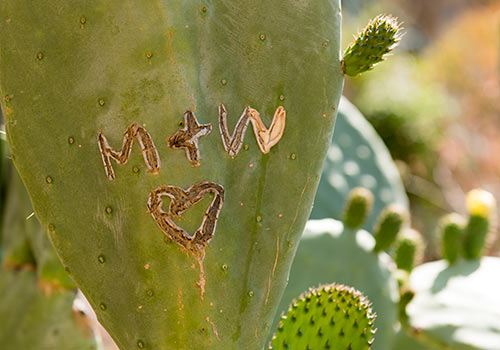 All photos © Wondersofsicily.com
Soluntum or Solus (Greek: Σολόεις, Thuc.; Σολοῦς, Diod.: Eth. Σολουντῖνος, Diod., but coins have Σολοντῖνος; Italian Solunto) was an ancient city of Sicily, one of the three chief Phoenician settlements in the island, situated on the north coast, about 16 kilometres (10 mi) east of Panormus (modern Palermo), and immediately to the east of the bold promontory called Capo Zafferano. Some scholars contend that Soluntum and Solus were two different cities at close quarters, Soluntum, higher upon the hillside, being a later habitation displacing the earlier settlement of Solus, at a lower elevation.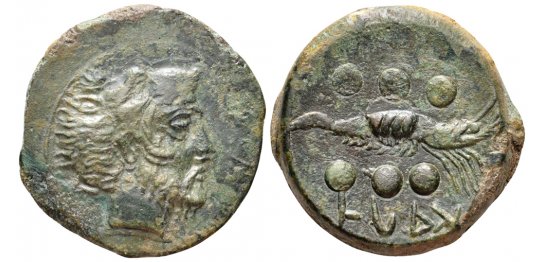 Coin from Solus / Solunto, circa 400-350 BC.
Description: Sicily, Solus Æ Hemilitron. Circa 400-350 BC. Bearded head of Herakles right, wearing lion's skin headdress / Punic 'kfr' retrograde, crayfish right between six pellets. Jenkins, Punic, pl. 23, 18; CNS I, p. 310, 6; SNG ANS 735; HGC 2, 1248. 6.99g, 20mm, 2h. Details enhanced on obverse, otherwise, Good Extremely Fine. From the R. Bussey Collection.
Source: Roma Numismatics Ltd (with permission)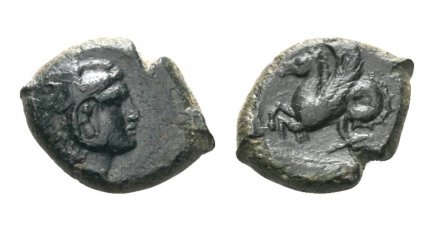 Coin from Solus / Solunto, Early 4th century BC
Description: Sicily, Solus Æ16. Early 4th century BC. Head of young Herakles right / Hippocamp swimming left. CNS I, p. 309, 3-4. 3.05g, 16mm, 6h. Dark patina, Extremely Fine.
Source: Roma Numismatics Ltd (with permission)
Mosaic floor in the House of Arpocrate. (1st C BC?), Solunto.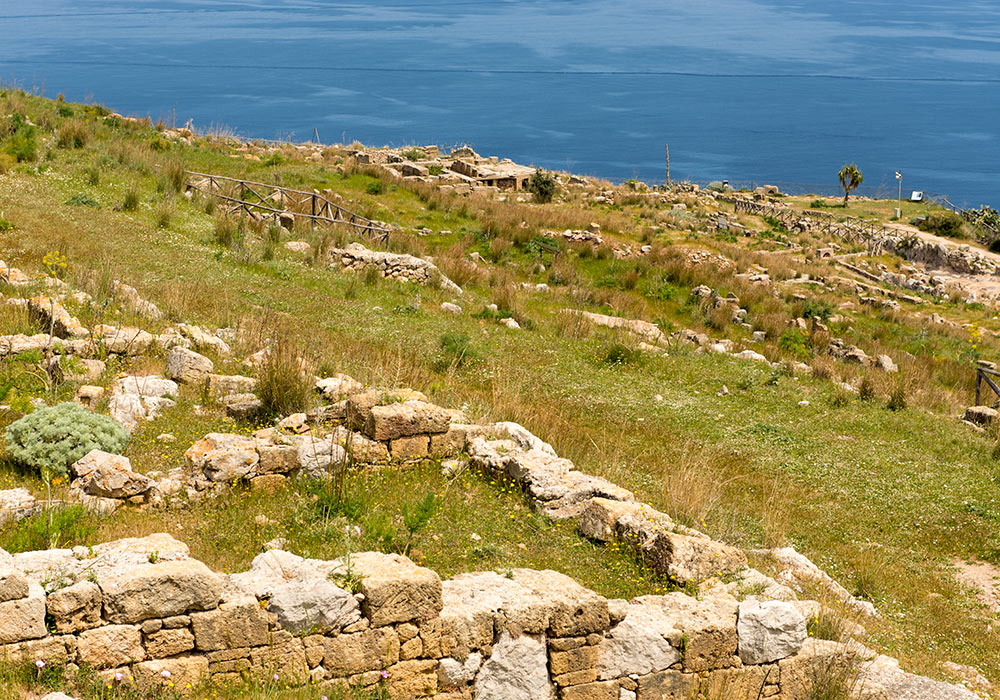 Ruins in the hillside at Solunto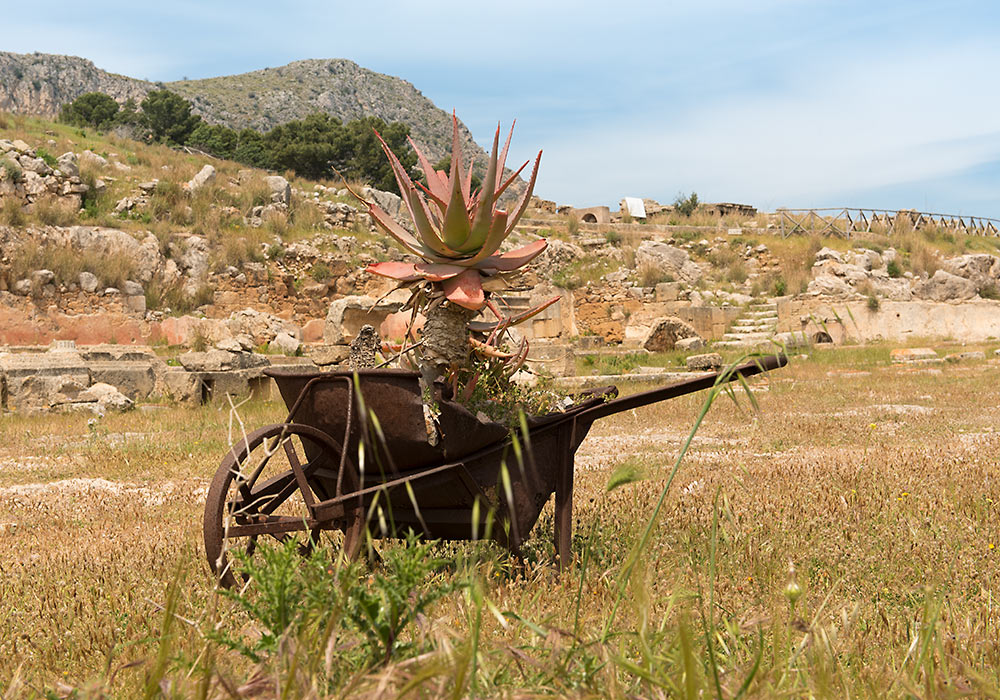 Solunto is a beautiful place to visit.