Baron Wilhelm von Gloeden
Groundbreaking, eccentric photographer who lived in Taormina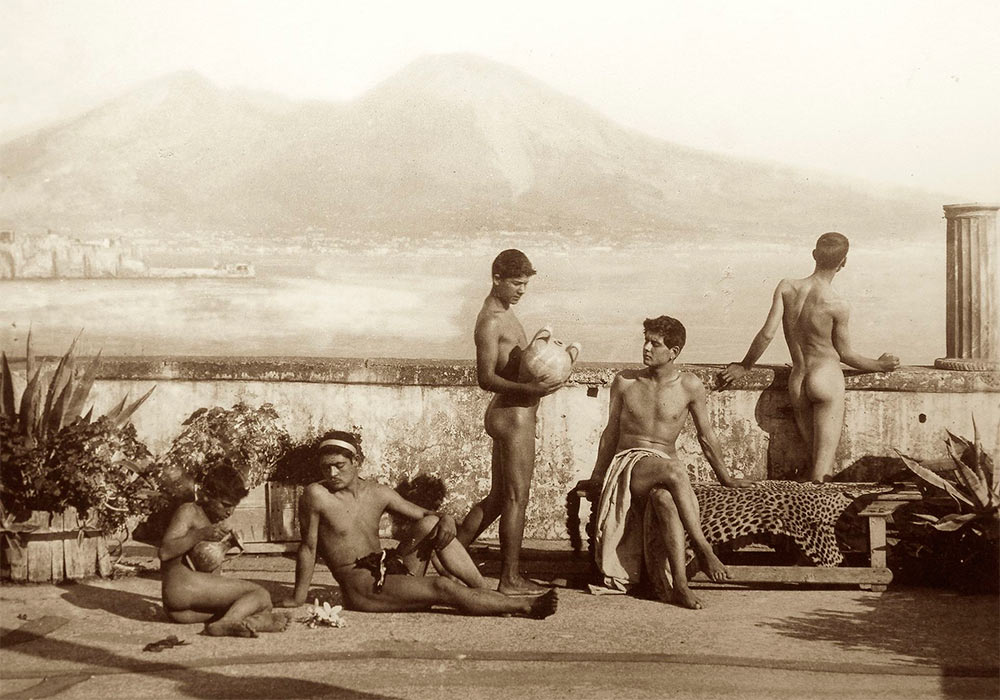 "Land of Fire", one of the most famous and republished images by Gloeden. It shows a view upon the Vesuvius from Posillipo (Naples) from the terrace used by both Gloeden and by his cousin Wilhelm von Pluschow. The background Vesuvius was heavily retouched, almost repainted, on the glass negative. (The photo is in public domain. Source: Wikipedia)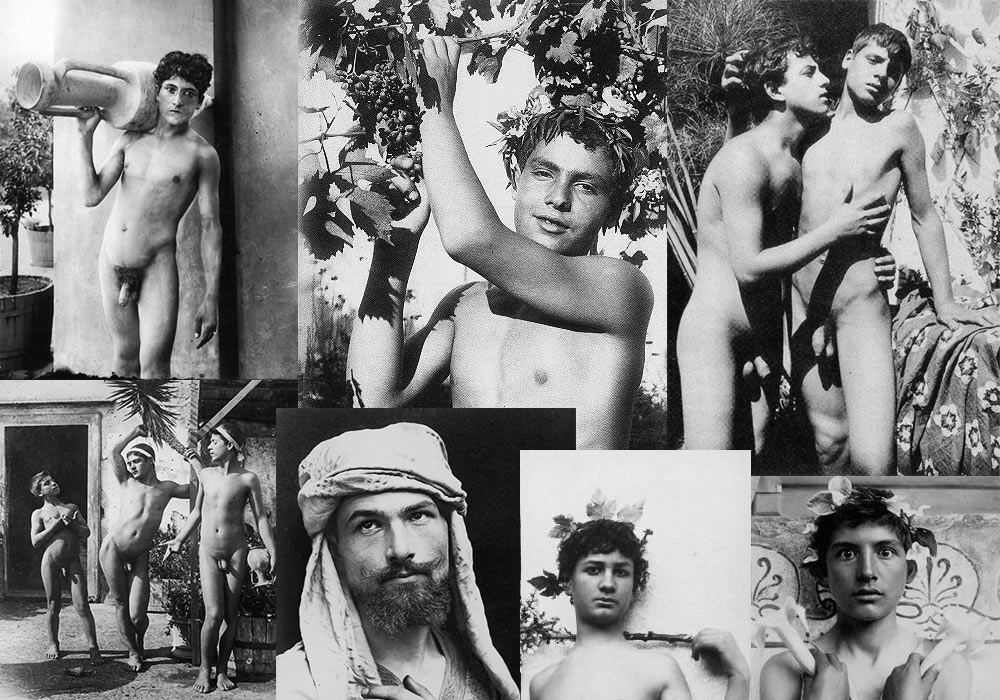 Closely linked to Taormina is the name of Baron Wilhelm von Gloeden, an eccentric German photographer. He is mainly known for his homoerotic photos of male nudes, but in his lifetime his landscape photography helped popularize tourism to Italy.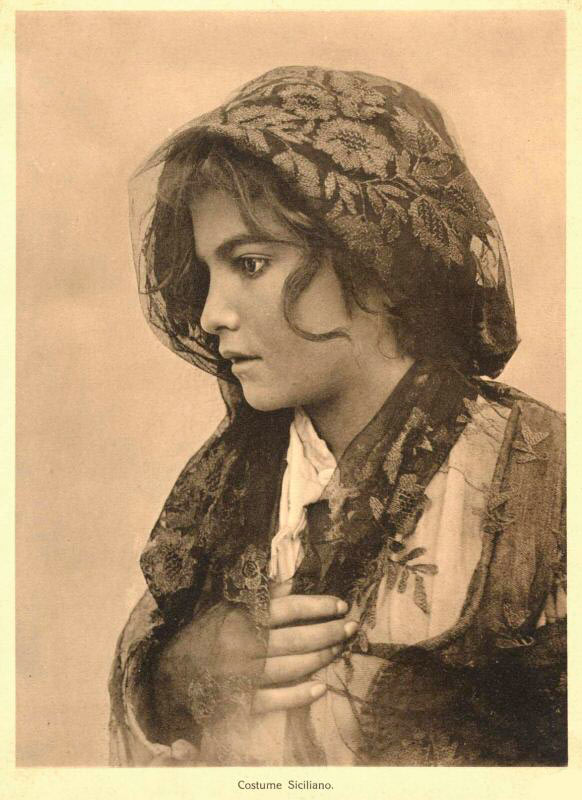 Sicilian boy. Photo: Wilhelm von Gloeden
Von Gloeden also documented earthquake damage in Reggio Calabria & Messina in 1908. In 1933, some 1000 glass negatives from von Gloeden's collection and 2000 prints were confiscated and destroyed by Mussolini's Fascist police under the allegation that they constituted pornography; another 1000 negatives were destroyed in 1936. Most of the surviving pictures (negatives and prints) are now in the Fratelli Alinari photographic archive in Florence.
Homosexuality in Sicily
According to The Rough Guide, attitudes towards homosexuality is much less tolerant in Sicily than on mainland Italy. In fact, Taormina is the only place where there is any kind of gay scene, and even this is very low-key, according to The Rough Guide.
Gay friendly hotels / Bed and Breakfast in Taormina