Hotels / accommodation in Noto
La Corte Del Sole - four star hotel
Today the ancient Masseria (once a small community of farmers ) is a four star hotel located in the heart of the Val di Noto. The hotel La Corte del Sole offers you all the comforts of a 4 star hotel, without forgetting its roots and its cultural identity, closely tied to the land that surrounds it and characterized by a warm welcome and a cozy atmosphere throughout your stay. The hotel is located c. 8 km from the cathedral in Noto.
Photo: Wonders of Sicily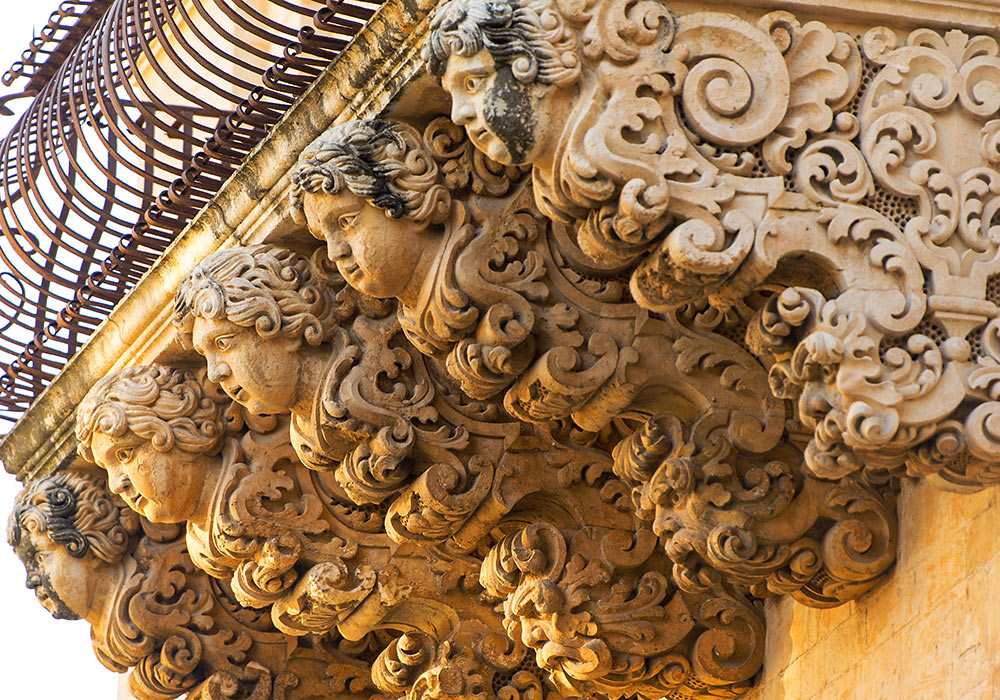 Photo: Per-Erik Skramstad / Wonders of Sicily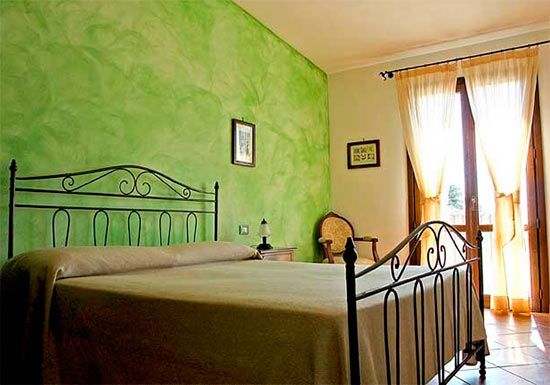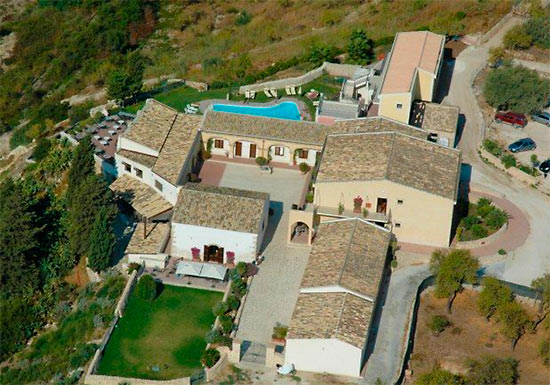 The hotel is built around a small white stone courtyard, where once the working life of the farm was held, now equipped with Arabic-style tables and cushions. In warm summer evenings, the courtyard becomes the ideal place for parties, food and wine evenings and entertainment.
Contact information
La Corte Del Sole (Homepage)
Localita' Eloro/Pizzuta
C.da Bucachemi 96017
Lido di Noto (SR)
Tel: (+39) 0931 820210
email: info@lacortedelsole.it
Sustainable tourism: Hotel La Corte del Sole is participating in E.Vi.Med - Life Balance in the Mediterranean - a project funded by the European Interregional-III B - MEDOCC (Western Mediterranean), which involves five areas of Mediterranean Europe in the common pursuit of specific goals in achieving a balanced development of sustainable tourism that preserves local resources.
The distance between Noto and some other cities in Sicily
Noto-Palermo 303 km
Noto-Cefalù 275 km
Noto-Siracusa 38 km
Noto-Agrigento 242 km
Noto-Taormina 145 km
Noto-Catania 93 km
Noto-Trapani 402 km
Beautiful Noto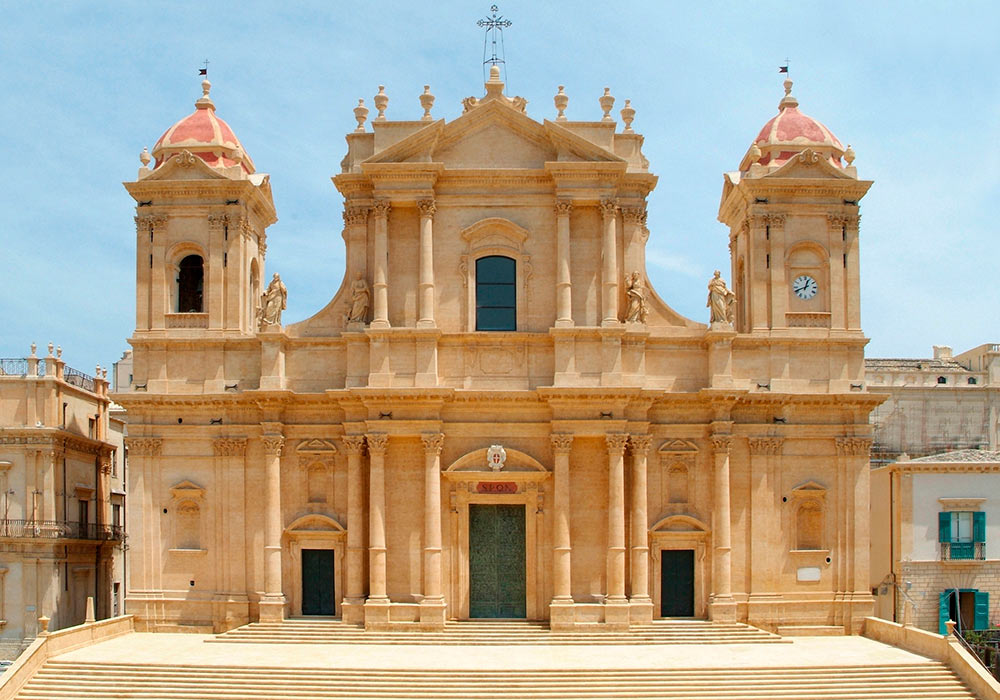 Built after the devastating earthquake in 1693, Noto – planned on a grid system by Giovanni Battista Landolina – has numerous baroque gems to offer tourists, from the breathtaking cathedral (duomo) with its monumental stairway to the incredibly charming baroque balconies.
The Vendicari Nature Reserve
The Vendicari Nature Reserve is a wetland of great interest for its wildlife.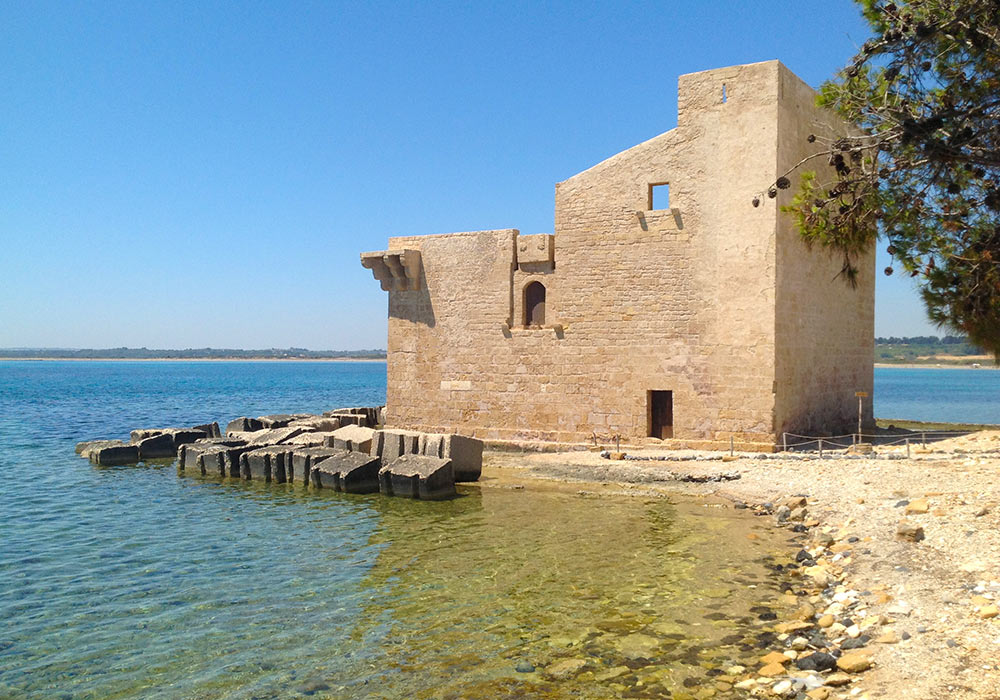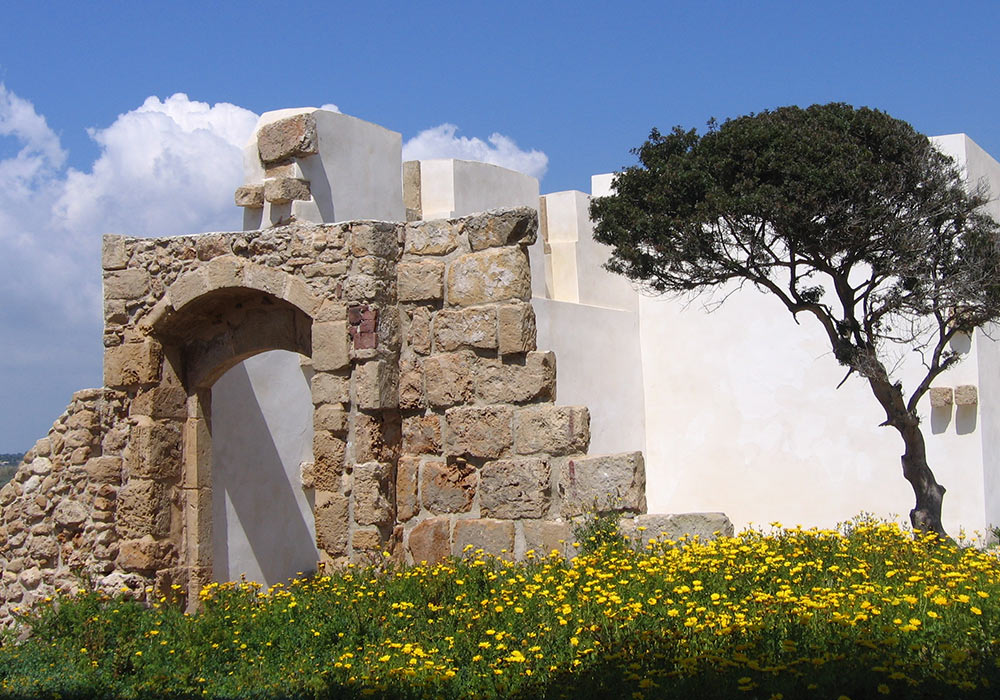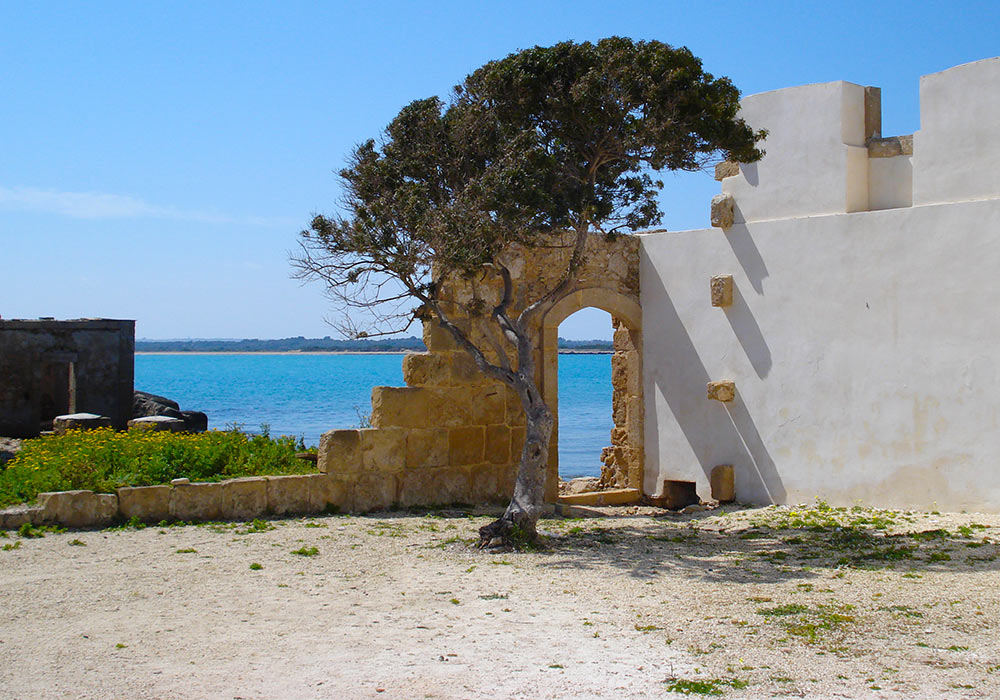 Parking in Sicily
The tips below are just suggestions. Many find it better to have a specific place to go to, but if you're comfortable with driving around and just see where you end up, please do. You may find better parking than these recommendations, or you may get trapped in a one-way labyrith. If you really want to prepare for your arrival in a Sicilian town, we found it very helpful to use Google Maps and choose Street View.
Agrigento: There are several parking lots close to the Valley of the Temples.
Bagheria: Very close to Villa Palagonia, you'll probably find parking. Start looking at Via Don Luigi Sturzo, 7
Caccamo: Parking in the street when you arrive, just before the castle. Or in the Piazza Duomo.
Castelbuono: Parking near the castle is the most obvious choice but it can be full.
Castelmola: In Via Cuculunazzo there is a small parking garage. It is not possible to park in the village itself.
Catania: There is a large (and cheap) parking lot in front of Hotel Mercure Catania Excelsior, Piazza Giovanni Verga 39
Cefalù: The street along the beach (Lungomare Giuseppe Giardina) has lots of parking spaces, but you'll have to pay. There's also parking near the railway station. If you really want to park for free, and you don't mind walking for 10-15 minutes, you could try the cemetary.
Gibilmanna: Usually no problems parking near the church.
Linguaglossa: Park in the street near the 18th century Church Chiesa Madre.
Modica: We found lots of parking spaces in Viale Medaglie D'Oro, but you'll (probably) have to pay at a nearby bar(!). We paid, but no one else seemed to bother …
Monreale: Make it easy and use the parking garage in Via Palermo 102. 150 m to the cathedral. You can even stay here and take a taxi down to Palermo centre if you want to choose the easiest solution.
Noto: If you don't mind walking 5-7 minutes, we recommend going for the free parking in Via Napoli as you approach the centre. Look for parking after you have passes the petrol station on the right. Close to the city gate, you can park (and pay) in Corso Vittorio Emanuele. Unemployed, criminal looking men may want to protect the car for you.
Palermo: Avoid car if you can. It is easier to park during the riposo (siesta). See under Monreale.
Ragusa superiore: Parking opposite the Best Western Hotel Mediterraneo Palace (aka Mediterraneo Palace) in Via Roma 185 (Montalbano location!). Parking marked with blue lines, meaning you have to pay. Also: At Piazza Matteotti (by the Post office from the Mussolini period), there is an underground parking house. Entrance via Corso Italia, next to number 53.
Ragusa Ibla: There are parking lots in Via Avvocato Giovanni Ottaviano, near the Q8 petrol station. Here is a link to the place in Google Street View.
Segesta: Big parking lot near the entrance.
Selinunte: Big parking lot near the entrance of the archeological site.
Termini Imerese: Parking near the cathedral.
If you see any errors or have any tips, please inform us via email, Twitter or Facebook.
The late baroque towns of the Val di Noto in South-Eastern Sicily that are inscribed on the UNESCO World Heritage List
The late baroque towns of the Val di Noto in South-Eastern Sicily that are inscribed on the UNESCO World Heritage List are Caltagirone, Militello Val di Catania, Catania, Modica, Noto, Palazzolo, Ragusa and Scicli. These towns were all rebuilt after the earthquake in 1693 on or beside towns. According to UNESCO, they represent a considerable collective undertaking, successfully carried out at a high level of architectural and artistic achievement. Keeping within the late Baroque style of the day, they also depict distinctive innovations in town planning and urban building.
The late baroque towns inscribed on the UNESCO World Heritage List represents the culmination and final flowering of Baroque art in Europe. The exceptional quality of the late Baroque art and architecture in the Val di Noto lies in its geographical and chronological homogeneity, as well as its quantity, the result of the 1693 earthquake in this region. The towns were all in existence in medieval times, characteristically around a castle and with monastic foundations.
Sicilian Sites on UNESCO's World Heritage List
Agrigento: Archaeological Area of Agrigento (UNESCO)
Aeolian Islands: Isole Eolie. The group consists of seven islands (Lipari, Vulcano, Salina, Stromboli, Filicudi, Alicudi and Panarea) and five small islets (Basiluzzo, Dattilo, Lisca Nera, Bottaro and Lisca Bianca) in the vicinity of Panarea. (UNESCO)
Caltagirone (UNESCO)
Catania (UNESCO)
Militello Val di Catania (UNESCO)
Modica (UNESCO)
Mount Etna (UNESCO)
Noto (UNESCO)
Palermo: Palazzo dei Normanni (The Norman Palace)
Palermo: Cappella Palatina (The Palatine Chapel in the Norman Palace)
Palermo: Church of San Giovanni degli Eremiti
Palermo: Church of Santa Maria dell'Ammiraglio (also known as the Martorana)
Palermo: Church of San Cataldo
Palermo: Cathedral of Palermo
Palermo: The Zisa Palace (La Zisa)
Palermo: The Cuba Palace (La Cuba)
Palazzolo Acreide (UNESCO)
Ragusa (UNESCO)
Scicli (UNESCO)
Syracuse and the Rocky Necropolis of Pantalica (UNESCO)
Ibn Hamadis (c. 1090): Poem about the Norman invasion and ousting of the Arabs from Sicily
As the wolves run through the forests
so do the invaders demolish
what they find on our island
… Oh sea, why do you separate me from my homeland
… If I could only sail back to my beloved Sicily …
Ibn Hamdis (c. 1056 – c. 1133) was a Sicilian Arab poet, born in Noto, Sicily.
Val di Noto
Hotels in Noto
-
Hotels in Trapani
-
Hotels in Ragusa
- Hotels in Palermo -
Hotels in Taormina
-