Ponte dell'Ammiraglio (1113)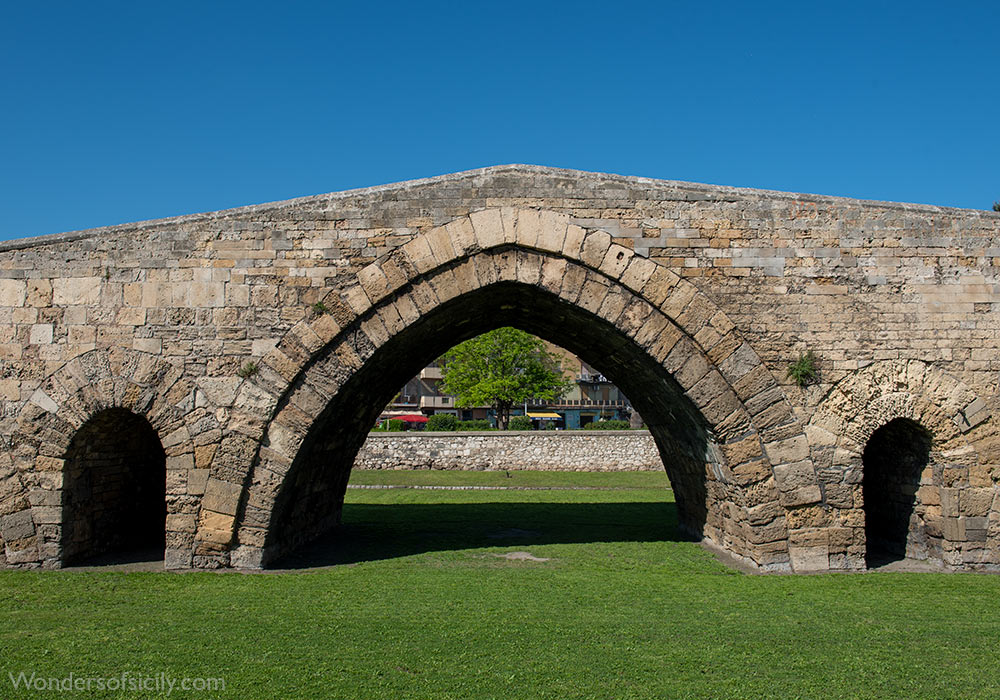 The Ponte dell'Ammiraglio, situated a 5 minutes walk from the Norman church of Saint John 'dei Lebbrosi' (San Giovanni dei Lebbrosi), is among the Arab-Norman monuments inscribed on the UNESCO World Heritage List. George of Antioch (Giorgio d'Antiochia) built it in 1113. The beautiful seven-arched bridge is well preserved.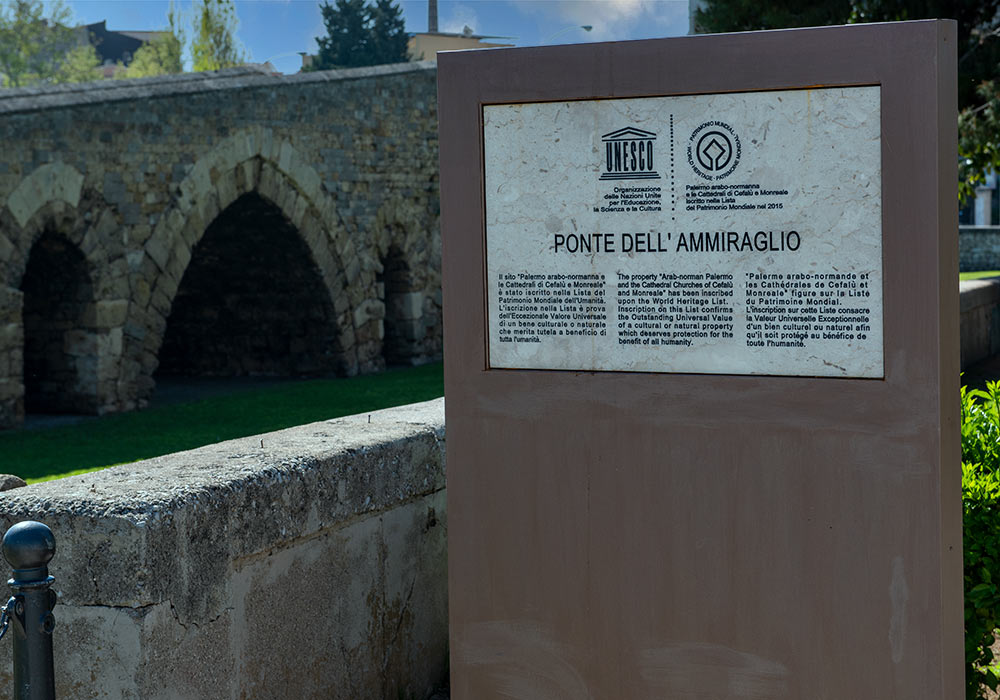 George of Antioch left three memorials: the church of the Martorana (Santa Maria dell'Ammiraglio, situated right next to San Cataldo), the Ponte dell'Ammiraglio and the North African Empire (Georg captured Tripoli in 1146 for his master Roger II). The North African Empire, though, lasted little more than a decade, whereas his bridge and and the Martorana still remain.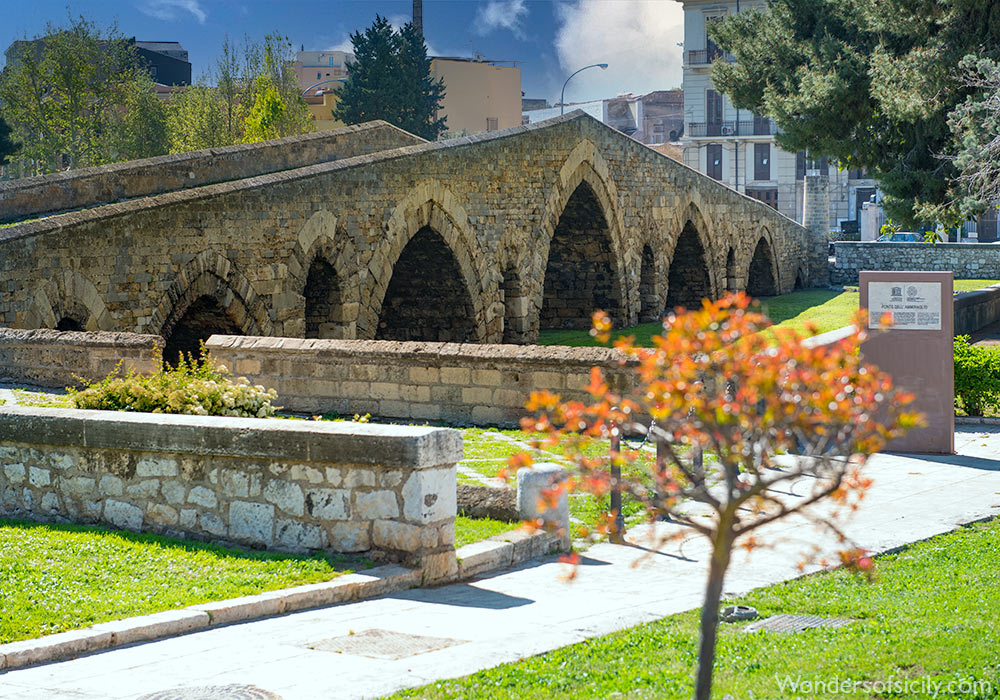 On 27th May 1860 the garibaldini fought against Bourbon troops here.