Bagheria
Villa Aragona Cutò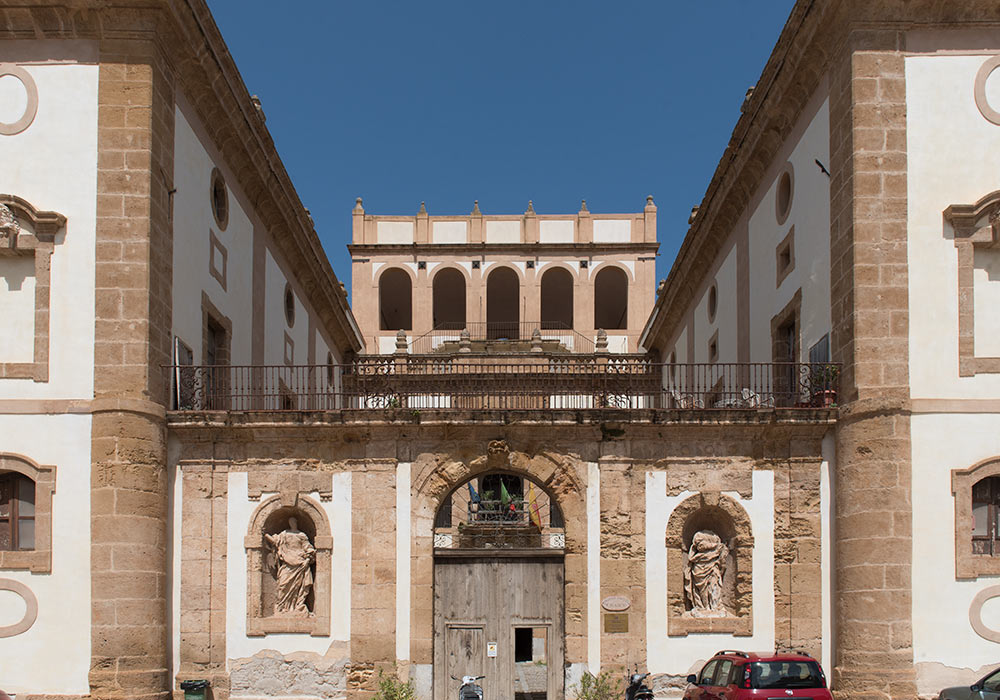 Villa Aragona Cutò is situated near the Bagheria railway station. According to the information outside the building, Villa Aragona Cutò was commissioned by the Prince of Aragona, Baldassarre Naselli (the first name also written Baldassare), in the first half of the 17th century. The ville is a massive square structure and is characterized by the covered roof-terrace which afforded a wonderful panorama. The interior is decorated by fine frescoes. Today it houses the municipal library (Biblioteca Comunale) as well as the Pietro Piraino Toy Museum.
Palazzo Galletti Inguaggiato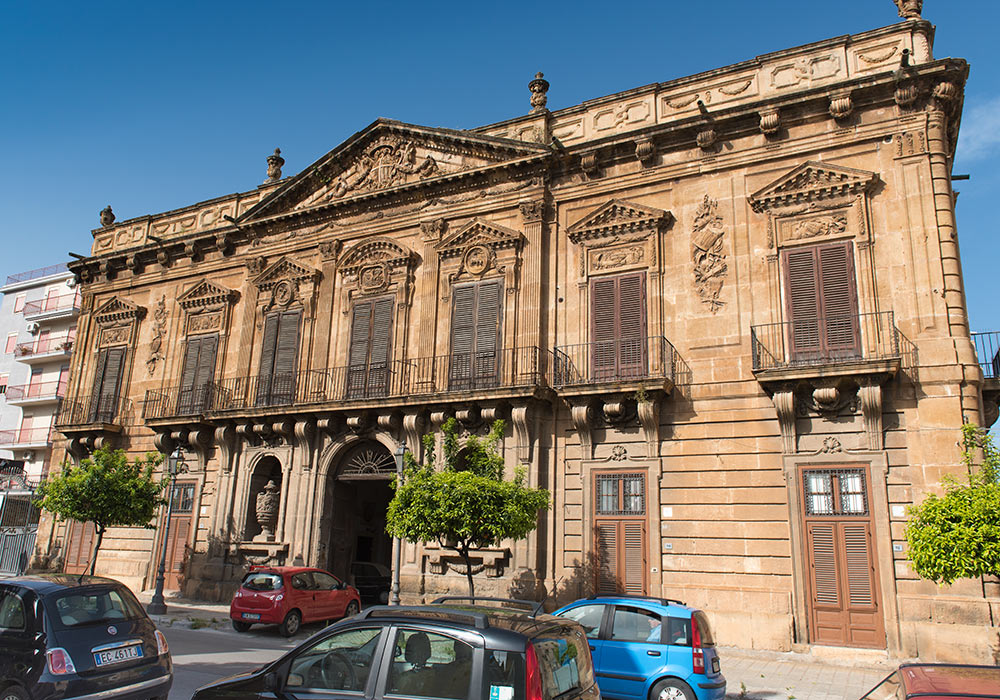 Palazzo Galletti Inguaggiato, Corso Butera 112-114, was built in 1770 by the Marquis of Santa Marina, Giovanni Pietro Galletti. It is the work of the architect Andrea Giganti. If you walk up to the center from the railway station, you can pass this splendid, privately owned, villa.
Here you find Palazzo Galletti Inguaggiato on Google Maps!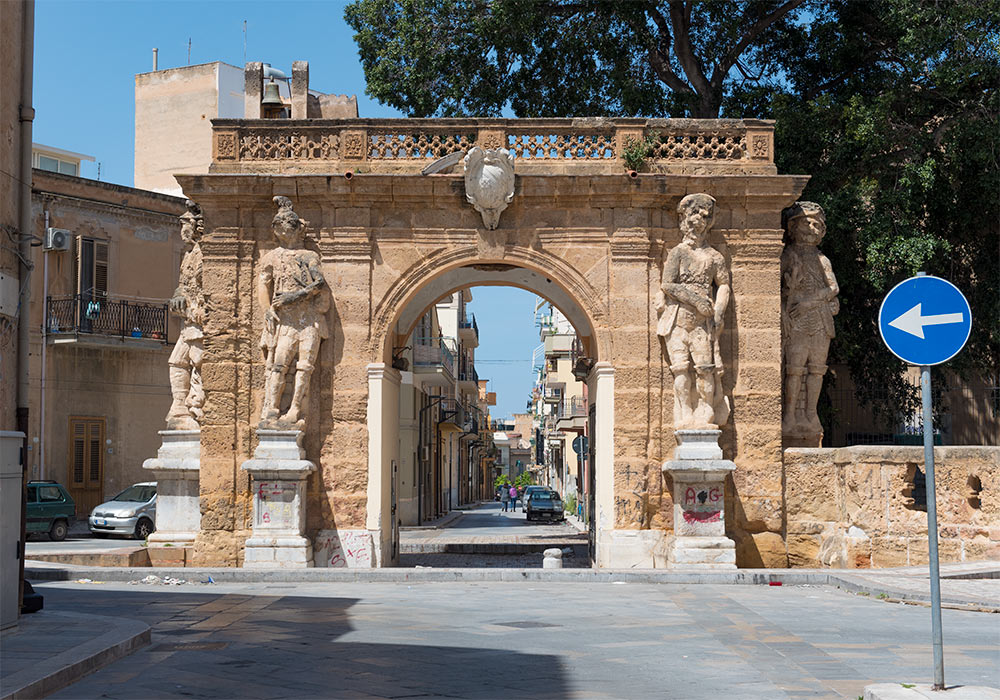 Arco del padreterno (God's Arch) is located at the end of Via Palagonia.
Villa Palagonia (Bagheria) - "The Villa of Monsters" (Villa dei Mostri)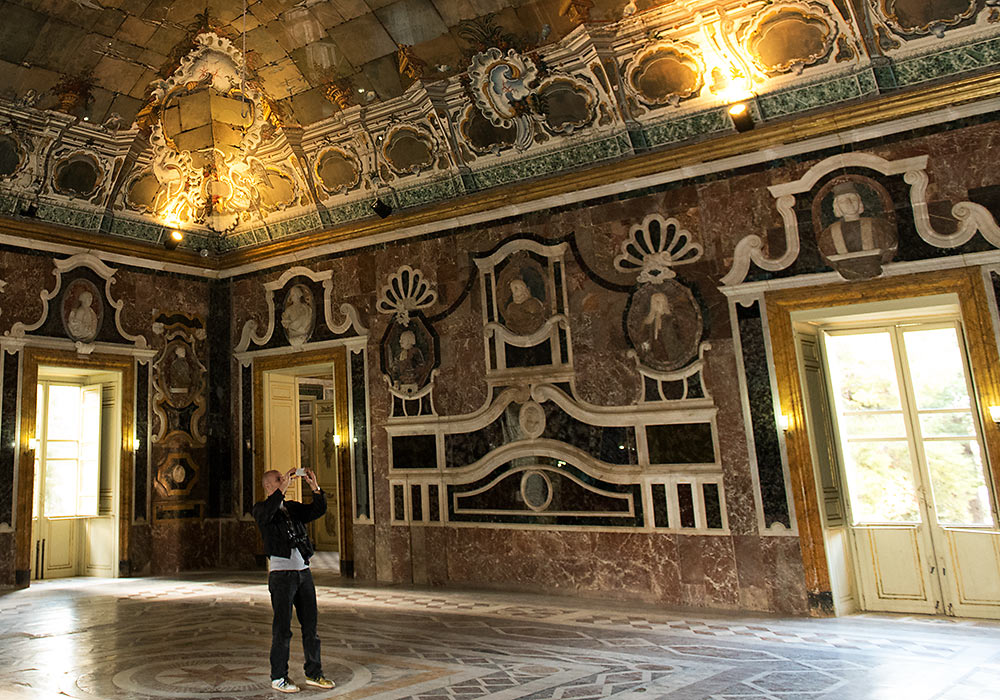 Hall of mirrors, Villa Palagonia, Bagheria.
The construction of Villa Palagonia - famous for the statues of "monsters" that decorate its garden and its wall - began in 1715. The architect was Tommaso Napoli (and Agatino Daidone), and the building is a fine example of the so called Sicilian baroque.
The grotesque statues were created from 1749 by Francesco Ferdinando II Gravina, Prince of Palagonia.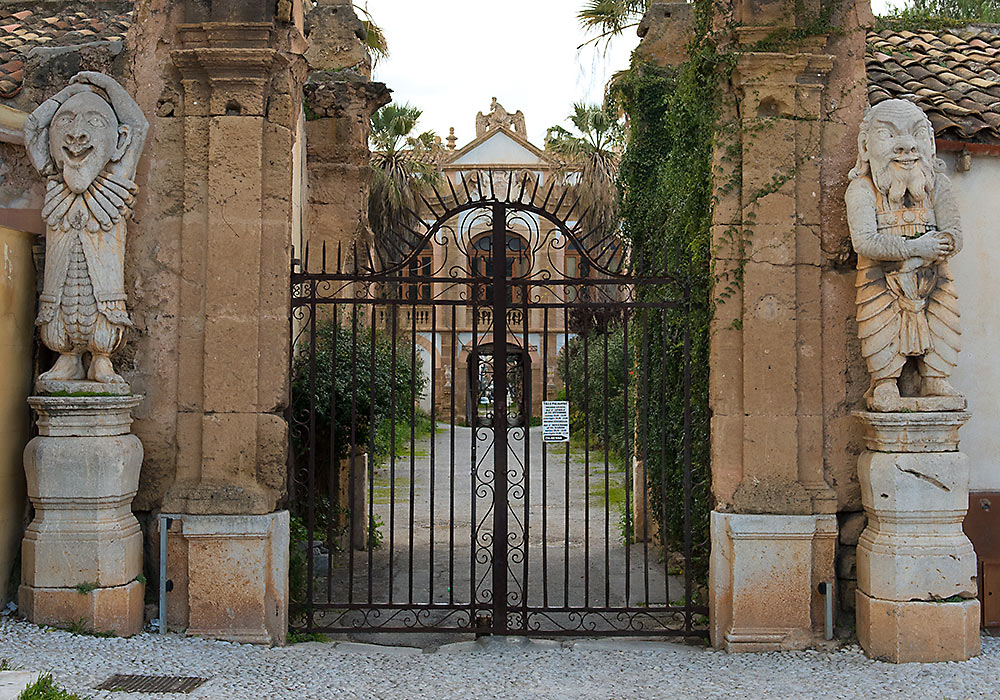 The main entrance at Villa Palagonia.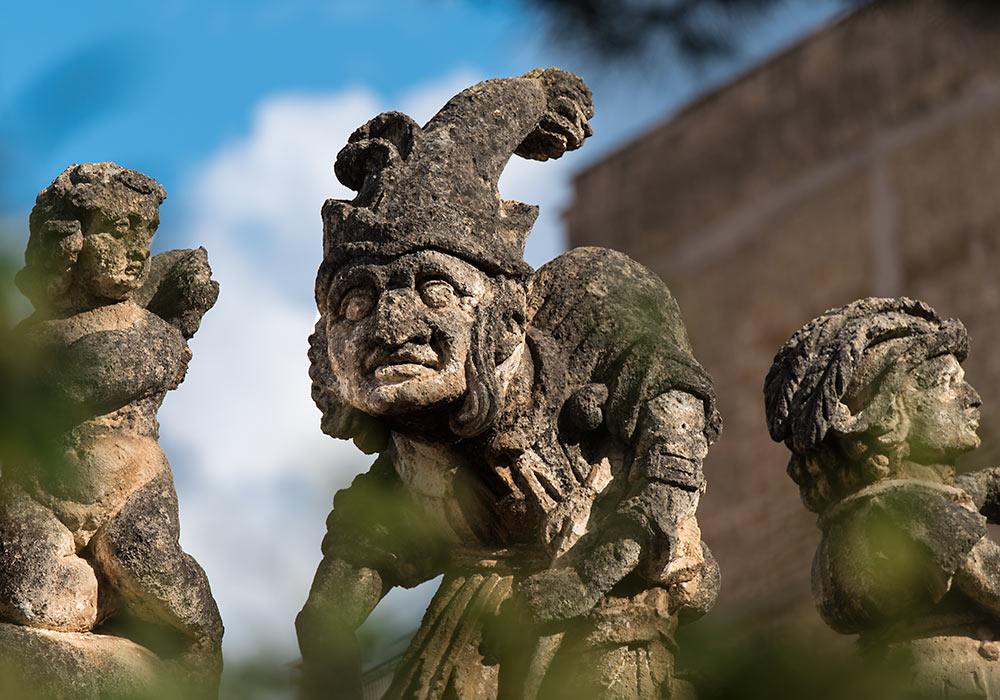 Three of the monsters on the wall. Villa Palagonia is known all over the world as "The Villa of Monsters" (Villa dei Mostri).
Photo: Per-Erik Skramstad / Wonders of Sicily